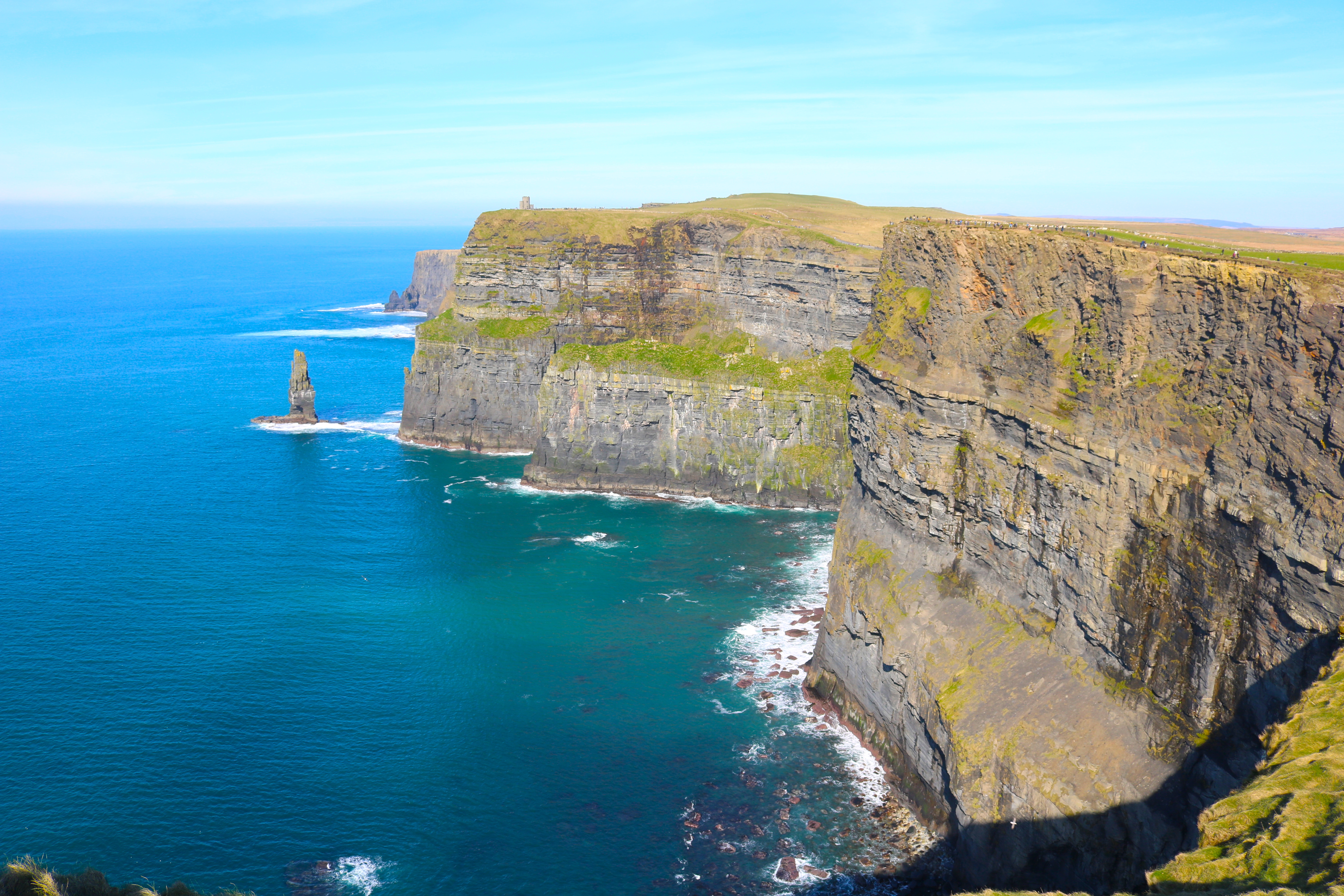 Ireland
Ireland is stunning with unique natural beauty and wonderful people.  You may want to see all the sites in 6 – 10 days but to truly enjoy your trip, we recommend picking one or two regions that interest you and explore the sites you want to see within the region.
Ireland is full of beautiful seaside drives, cliffs, and monastic villages.  If you are already interested in a specific region, let us design a trip so you can see more sites with less miles traveled. We can create custom itineraries so you can experience the true Irish culture and feel less tired.  If you need more information on decided on a specific areas, let us know and we can help you narrow it down based on your personal preferences.  Once you have picked a region, you have various choices for transportation.  Options include  renting a car, hiring a private driver, or you can take a motor coach bus tour. Whatever fits your style, let us know and we will plan a trip to make memories that will last a lifetime.
If you would like to visit Dublin then head east you will find a region full of history and culture.  The architecture is stunning, museums, restaurants, and shopping.  Also, in this region you will find the Newgrange passage tombs, Hill of Tara, and Boine Valley.  Kildare is close by and is well known for its thoroughbred horses.  Heading west is a mystical adventure when you visit the hills and bogs of Connemara.  Galaway, is a harbor city and great place to see the whales and dolphins.  Sights worth seeing are the Aran Islands which are 3 rocky isles guarding the mouth of Galaway Bay and the sheer cliffs of Achill Island.   Tipperary is south and extends from the border of Galaway short of the southern coast. There is golf, hiking, and caves to be explored.   The Rock of Cashel is a large group of midevil buildings sitting atop a rocky outcrop that dominate the skyline and provide a stunning view. The south is full of castles, beautiful coastlines, and home to Cork the second largest city in Ireland which is famous for its port.  Drive the Ring of Kerry and be amazed by its  beauty.  If you want to venture north there is plenty to do and see.  Scenic lakes and monuments in Fermanagh, Old Bushmills Distillery is one of the oldest distilleries in the world, and Belfast is a beautiful city filled with history.
Call or email us now to get started on your next adventure!
email: [email protected] 
phone: 512-784-5568
Please call or email to find out more about your customized vacation.  Pricing of trips will vary depending on airfare, transportation, and accommodation levels.