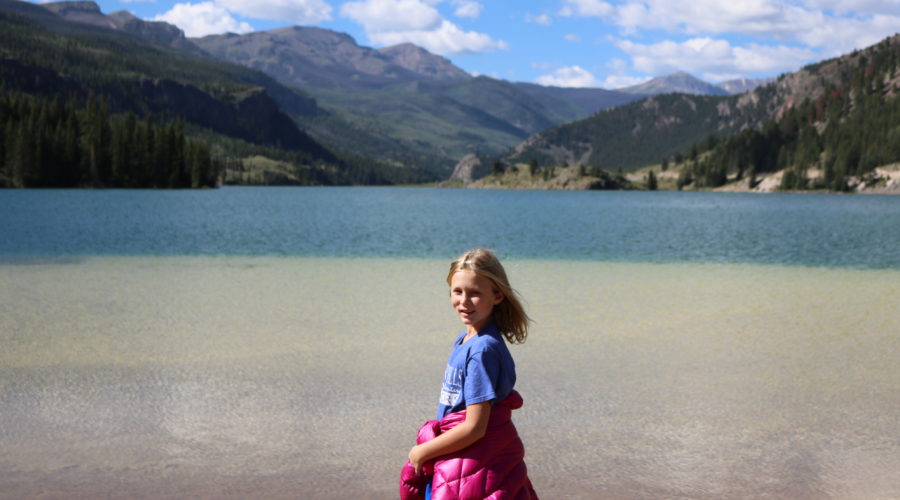 Southern Colorado Family Adventure in Crested Butte – Telluride – Lake City
If you have never had the chance to experience Southern Colorado in the summer then you are missing out on some of the most unique mountain towns and natural beauty in the Rocky Mountains.  The cool summer temperatures and amazing mountain scenery provide the perfect combination for family outdoor adventure.  Whatever is on your mountain adventure bucket list, plan your next trip to a Southern Colorado mountain town to start exploring high mountain peaks, mountain bike, hike, river raft, swim, fish, shop, eat, or enjoy a unique festival.  Each of these towns have so much to offer, it will undoubtedly make for a memorable experience for everyone in your group.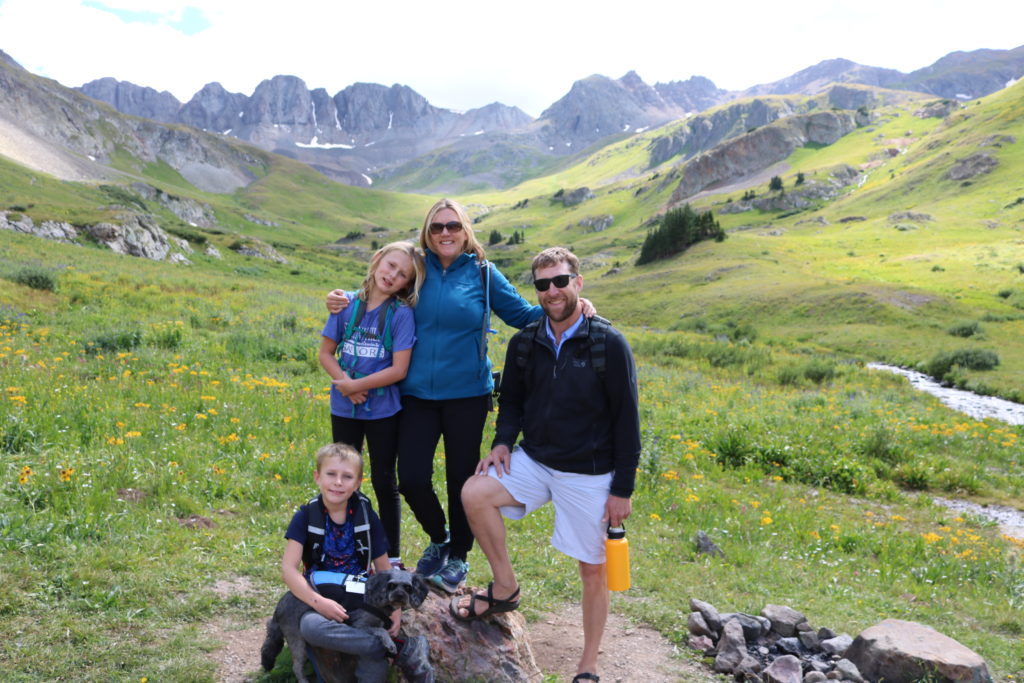 We used to live in Colorado and we explored many spots throughout the Colorado Rockies.  No matter where we went, we were always drawn back to Southern Colorado due to the shear natural beauty and the overall vibe of the towns.  When we started our adventure, we could not wait for our kids to experience the charm and beautiful views that these old mining towns have to offer.  We started off in Crested Butte then made our way to Telluride and finished up in Lake City.  Hope you enjoy reading about our experience in beautiful Southern Colorado!
Crested Butte
When you walk or bike down Elk Avenue, the town's main street, you are surrounded by a picturesque historic mining town where you are greeted by the local people who are warm and friendly.  This environment makes it easy to settle in quickly and truly relax.  The unique charm of Crested Butte is that it is fashioned after the mining days with colorful painted wooden buildings now modernized, but still making you feel like you could step back in time allowing you to appreciate the culture, people, and life in the Rocky Mountains.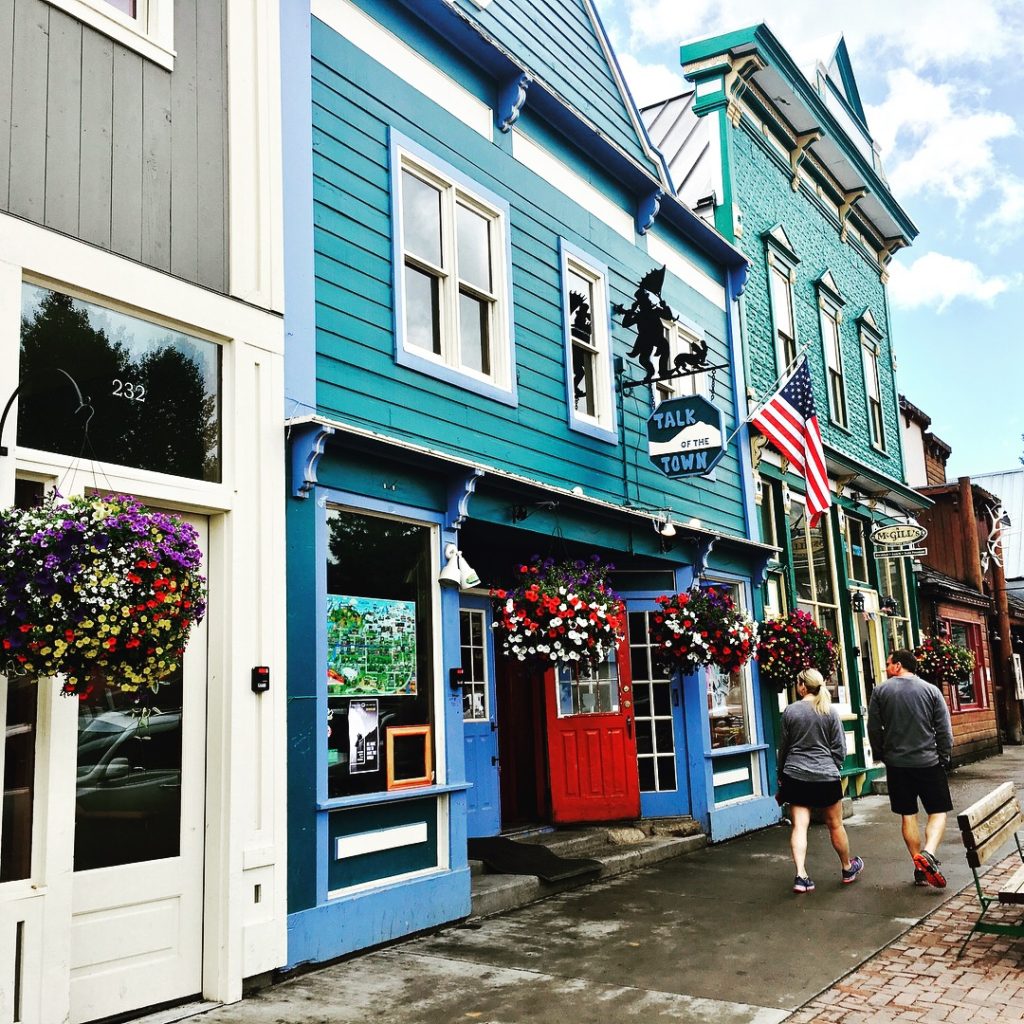 When staying in Crested Butte, you can choose accommodations in town, in the mountain village, or in Crested Butte South.  We stayed in mountain village at the Lodge at Mountain Square.  This is a great condo development for families to stay in and if you do not want to drive into town there is a free shuttle that runs between the village and downtown Crested Butte until midnight.  Our kids spent a day at the Adventure Camp and had a blast rock climbing, bag jumping, and flipping around on the bungee trampoline.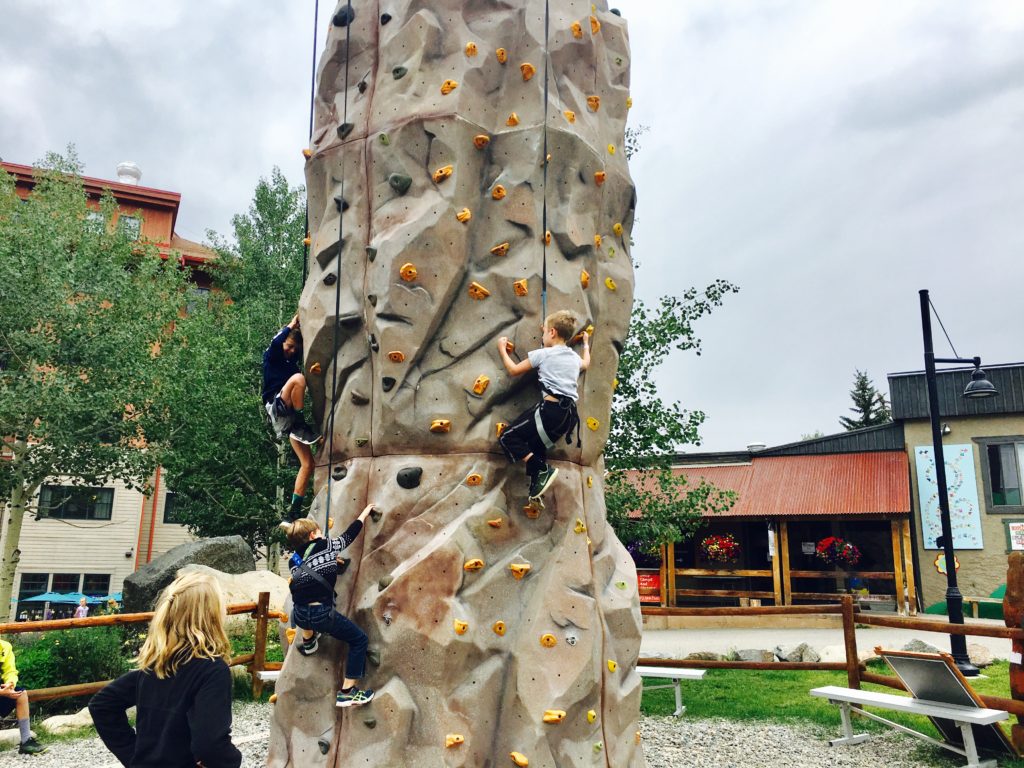 For our family we like to hit the trails or river early in the morning (bike, hike, fish, or raft) then head into town to shop, eat, drink, or get some ice cream on Elk Avenue.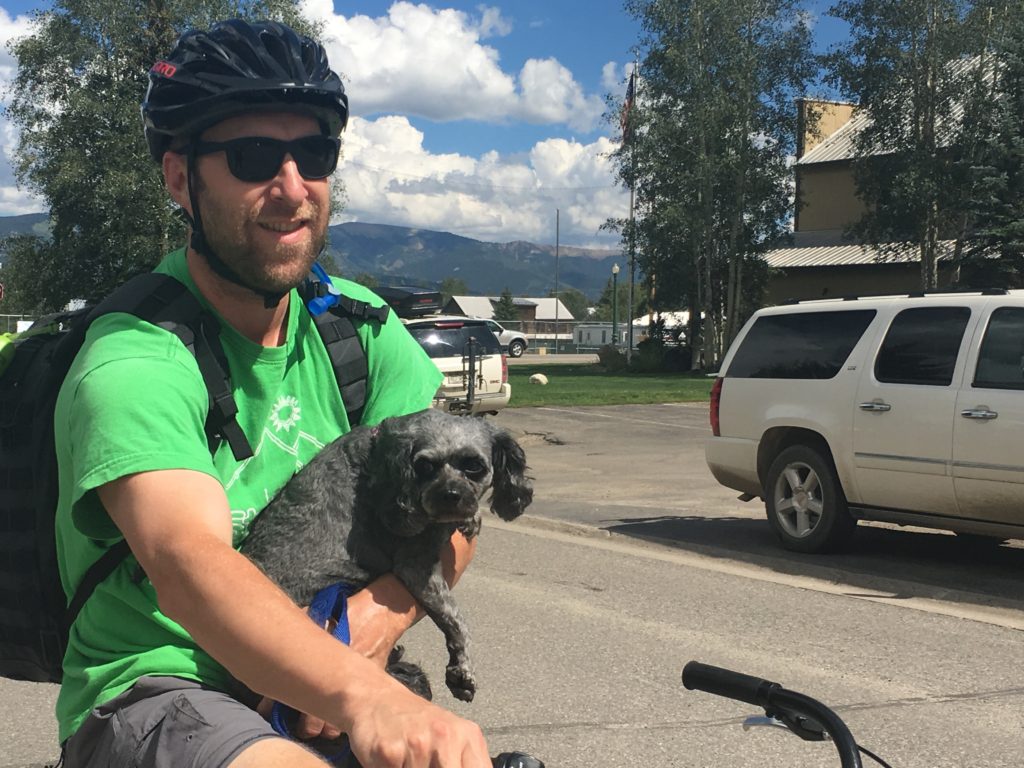 During the summer months Crested Butte has festivals and summer concerts including a Wine and Food, Art, Film Festival, and every Wednesday a free concert at the base of the mountain.  The vibe in Crested Butte is friendly, fun and offers a great place to spend a family summer vacation.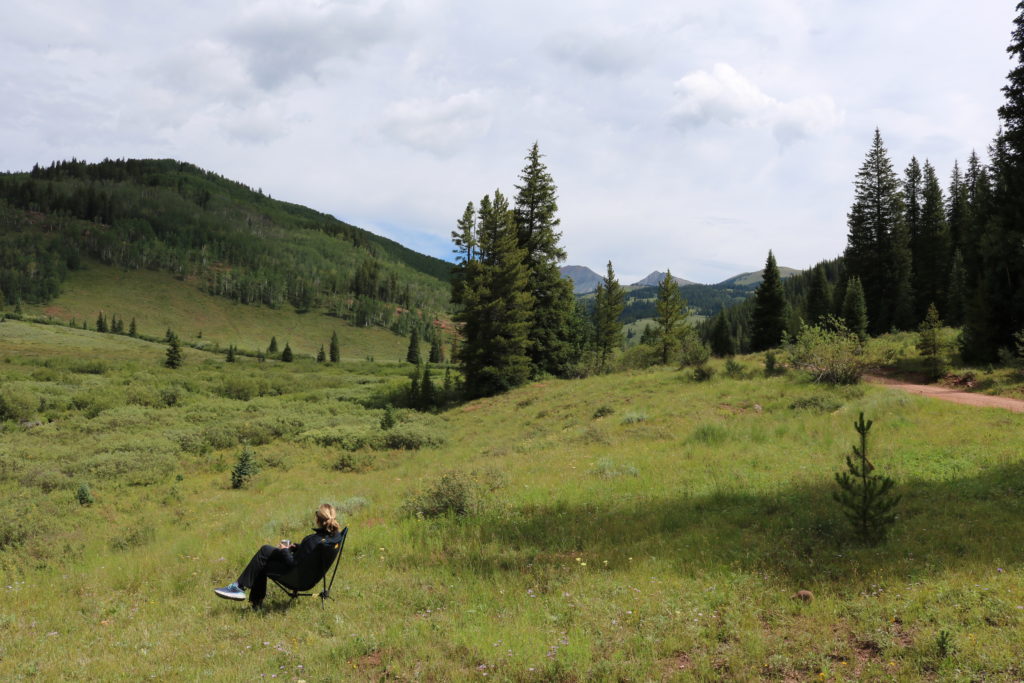 The last couple of nights we headed up the Cement Creek Forest Service Road and found a nice spot to camp near Cement Creek.  This part of the Gunnison National Forest is just outside of South Crested Butte and is popular with off-road vehicle crowd.  We saw other jeeps, side by side ATVs, and lots of motorcycles in this area.  Beautiful scenery even though it was a little noisy with the buzz of adventurous off roaders in the background.  We had a blast camping out, grilling up some great food, and enjoying the great outdoors with the family.  There are great hiking opportunities all around the area, you can't miss with a hike along Oh Be Joyful Creek or around Kebler Pass.  Take road and find a trail or ask a local about their favorite spot!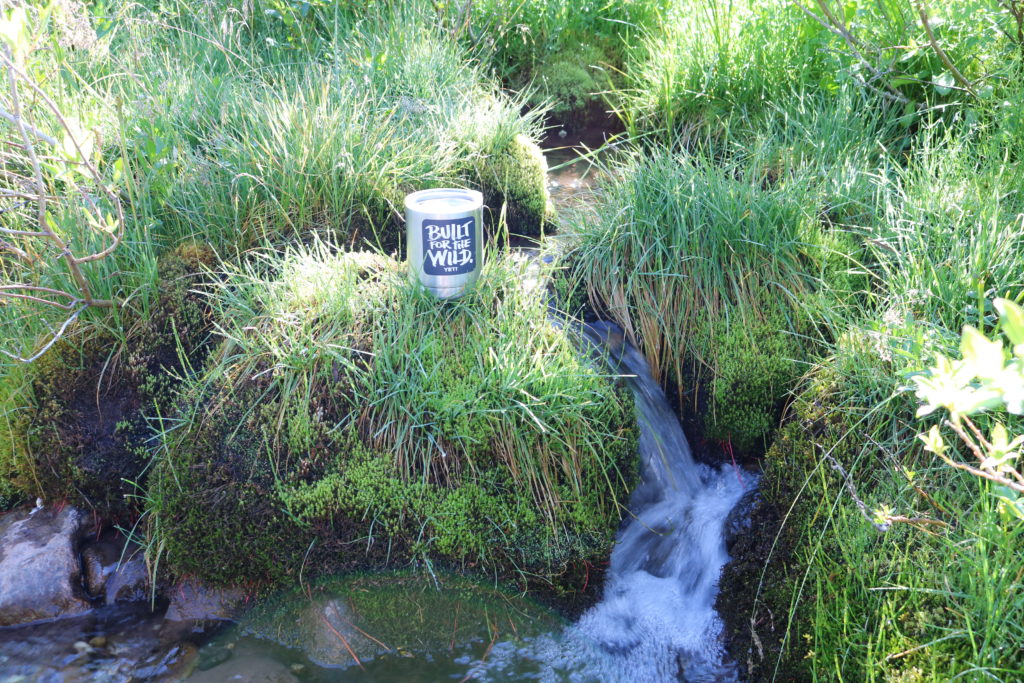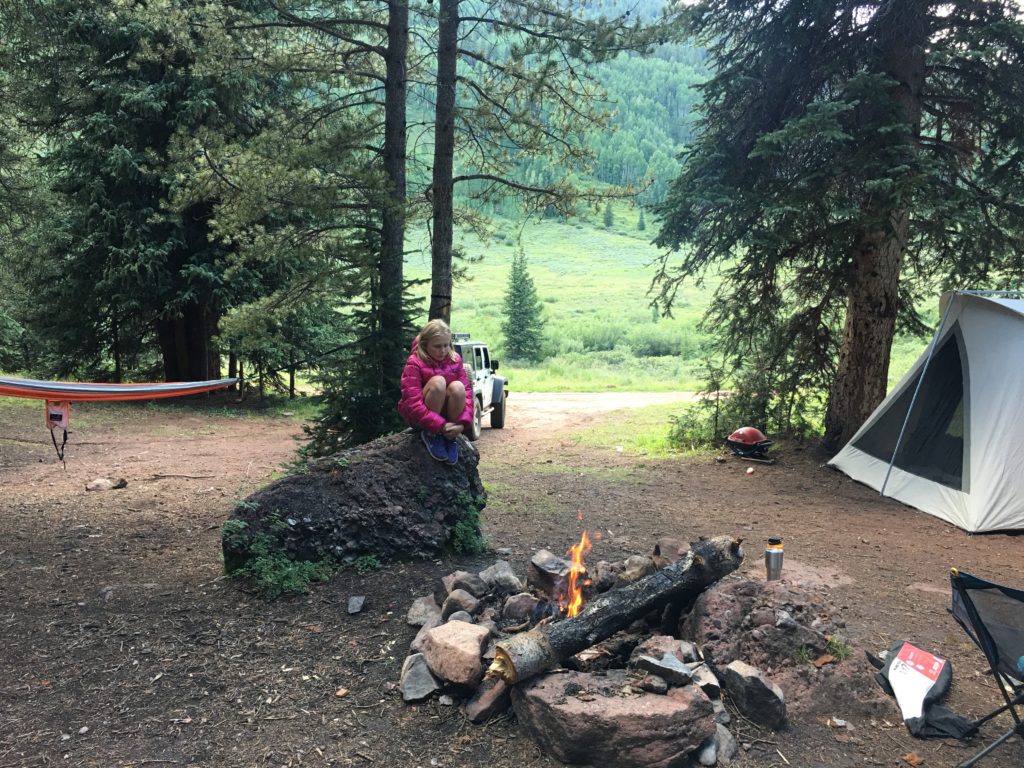 This is a true story!! On our way down Cement Creek Rd., a 4×4 road which can get a little hairy at times, we passed the Kelly family.  This is living proof of what a small world it is even when you are out in the middle of nowhere.  You see, Bryan went to high school with both Kelsey and Aaron at Westlake High School in Austin, Texas…Go Chaps!  Seriously, what are the chances of seeing some old friends in backwoods of the Colorado Rocky Mountains?!?!?  It was such much fun to catch up and meet their kids, one of those special moments that only happens when you get out there and go adventuring!!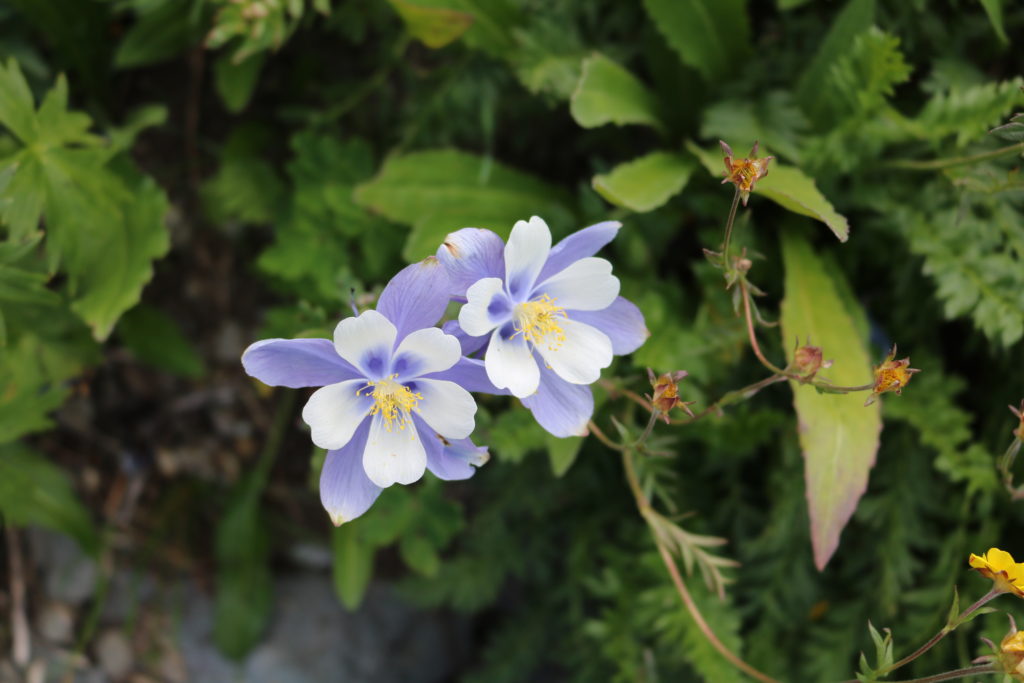 The summer is magical in the mountains, but of course Crested Butte also has great winter and spring opportunities if you want to hit the slopes!
Telluride
The drive to Telluride from Crested Butte was about 3.5 hours and the kids started to get restless until the views of the mountain ranges surrounding Telluride came into view.  Tucked back in a box canyon, the view is breath taking with huge peaks towering above the town.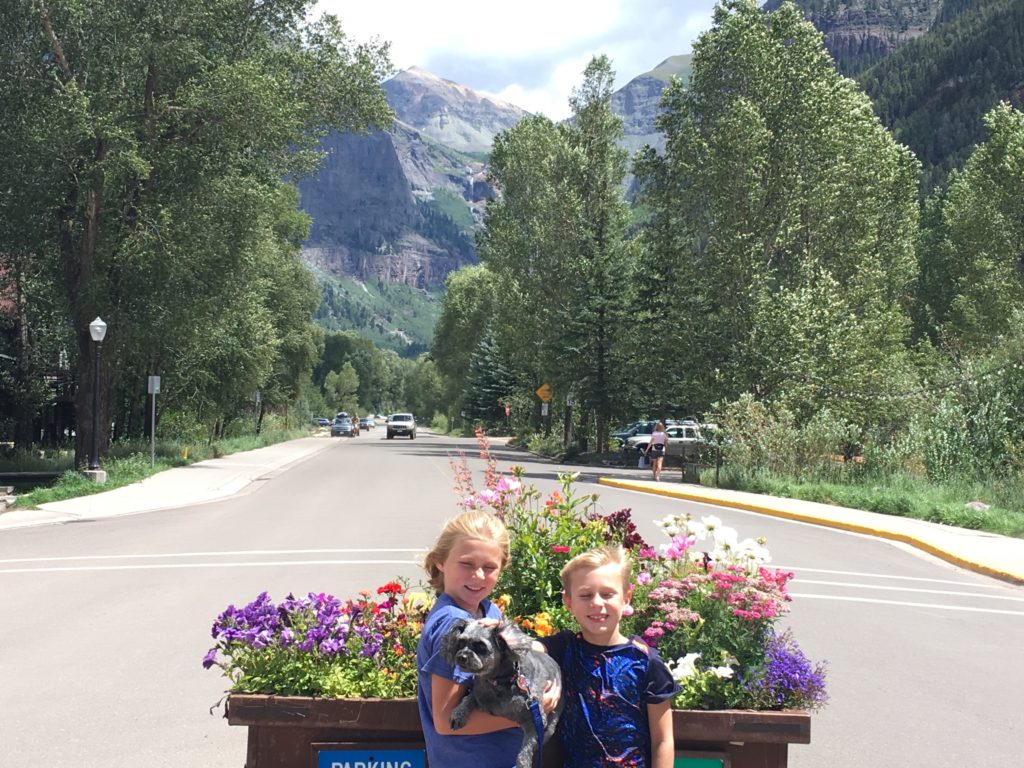 We stayed in the Mountain Village where everything is within walking distance.  There are plenty of shops, restaurants, spas, and outdoor adventure activities for the whole family. If you want to go to into town, the Telluride Gondola is free, a short ride, pet friendly, and offers stunning views.  During regular operating times, the gondola runs from 6:30 AM until midnight and until 2 AM on Fridays and Saturdays.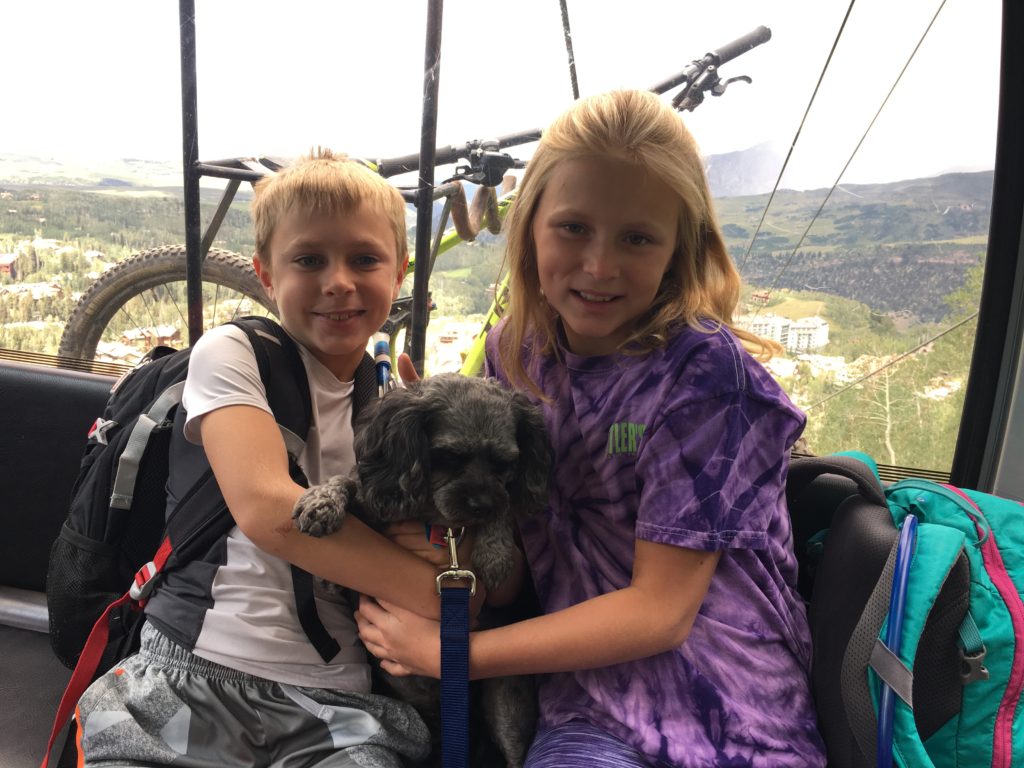 We stayed at the Inn at Lost Creek which is a great place for families.  Our room had a queen bed set off from the living area which was furnished with a very comfortable pull out sofa for the kids.  The room was also outfitted with a washer/dryer combo, a small refrigerator, a microwave, coffee maker and a two burner stove making it perfect to make a quick meal.  They have great hot tubs which you can reserve for private use or you can utilize the spa and pool facilities at the Peak Resort just a short walk away. The staff was amazing, they cater to your every need and are a pet friendly resort.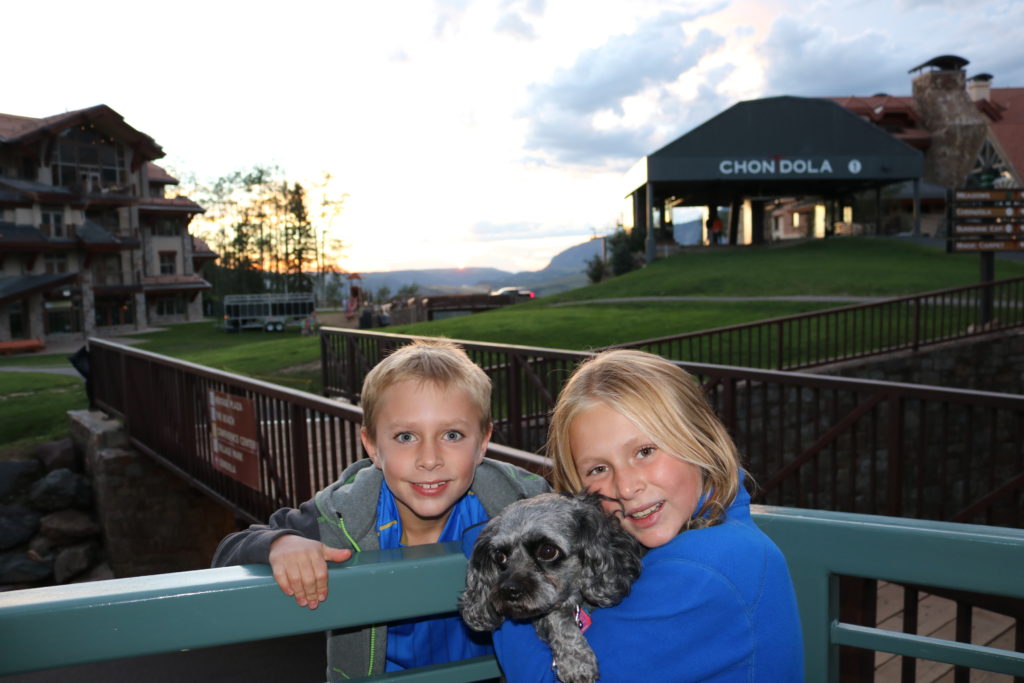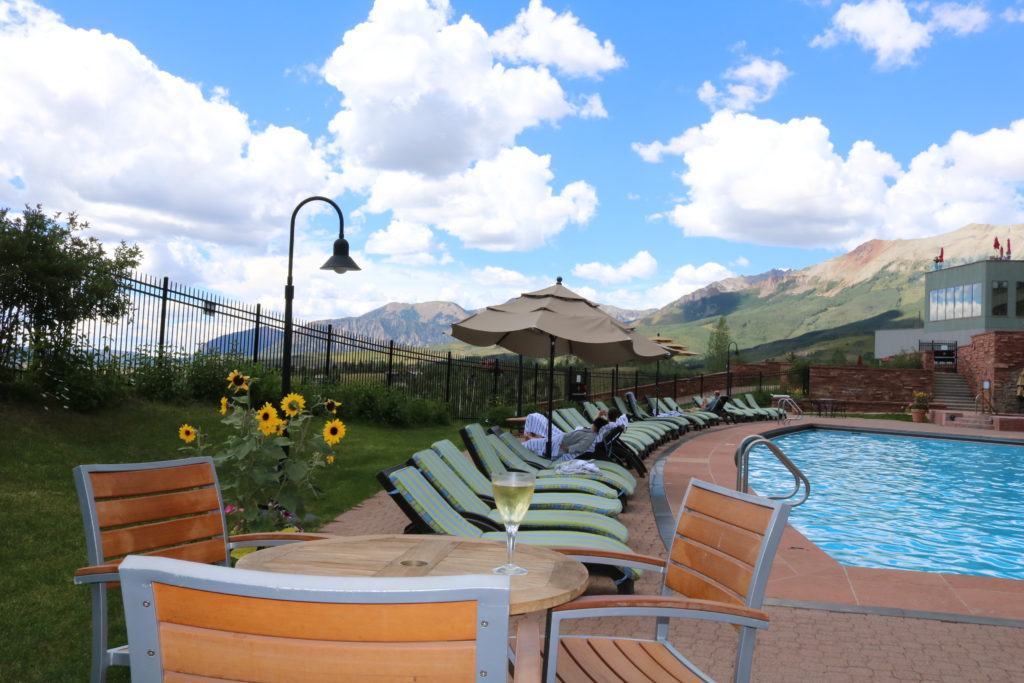 There is so much to do in the mountain village for kids and adults.  There is a ninja warrior obstacle course at the base of the gondola or enjoy a game corn hole or giant checkers with a drink in a big courtyard by the Madeline Hotel.  Of course there are extensive opportunities for hiking and mountain biking is great with access to the free gondola to take you up the mountain.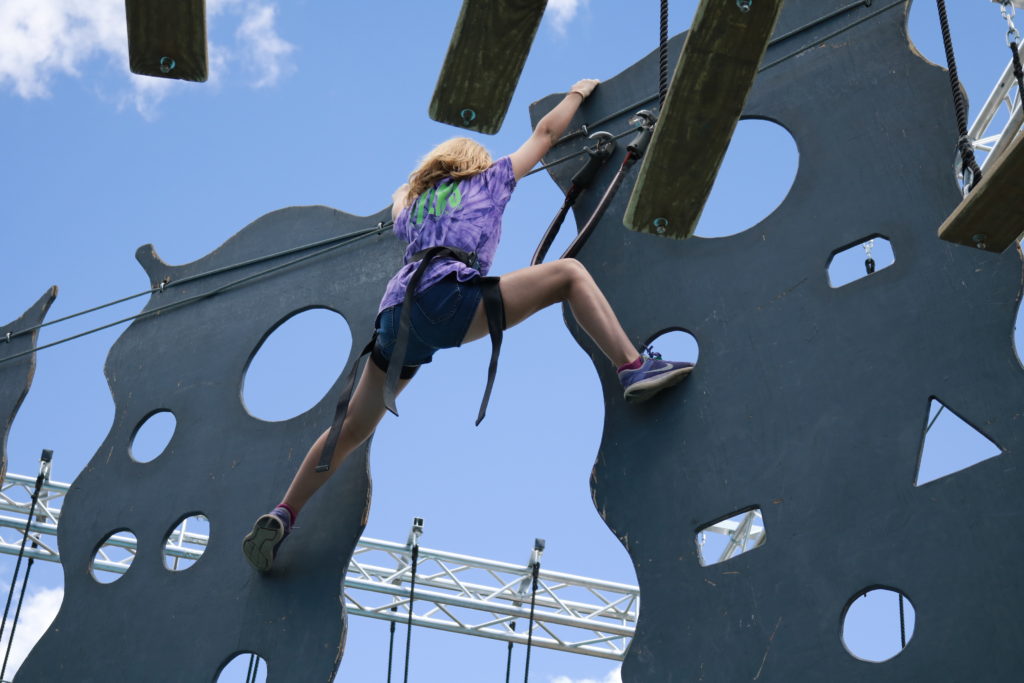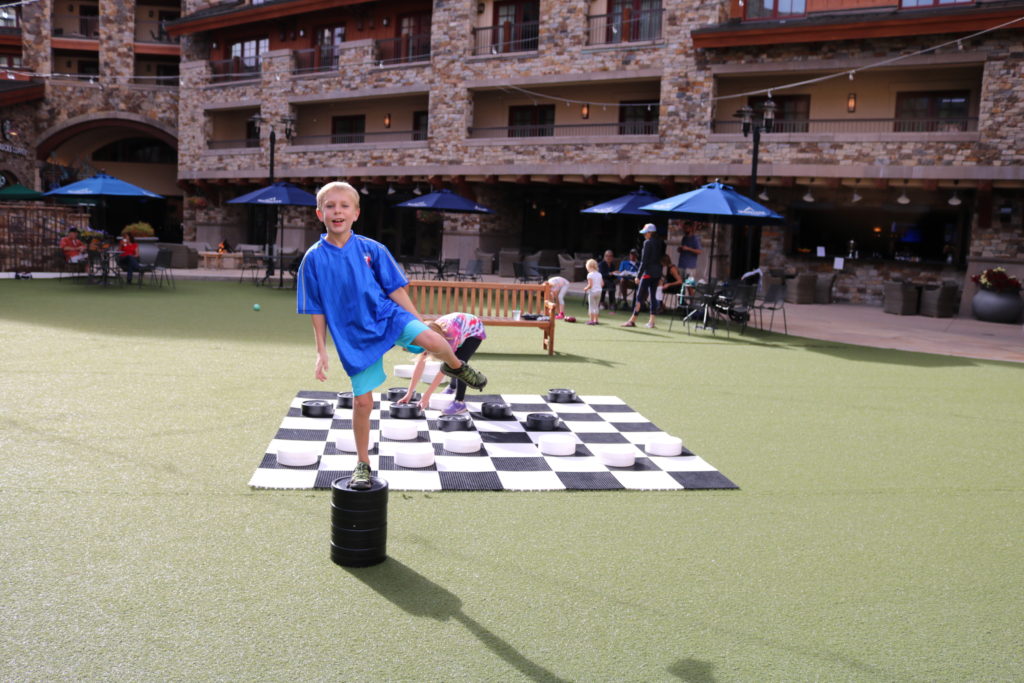 When we went to explore the Town of Telluride it was fun to see all the art galleries, shops, and restaurants.  The kids really liked learning the history of the mining town and seeing the plaque that marked the spot at the Marh Building where Robert Leroy Parker, aka Butch Cassidy, robbed the bank at high noon.  For fun we went to Town Park where there is a fishing pond, horse shoes, basketball courts, skate park, and so much more.  You can check out equipment to be used in the summer time which made it fun for the kids to meet some other kids and play at the park.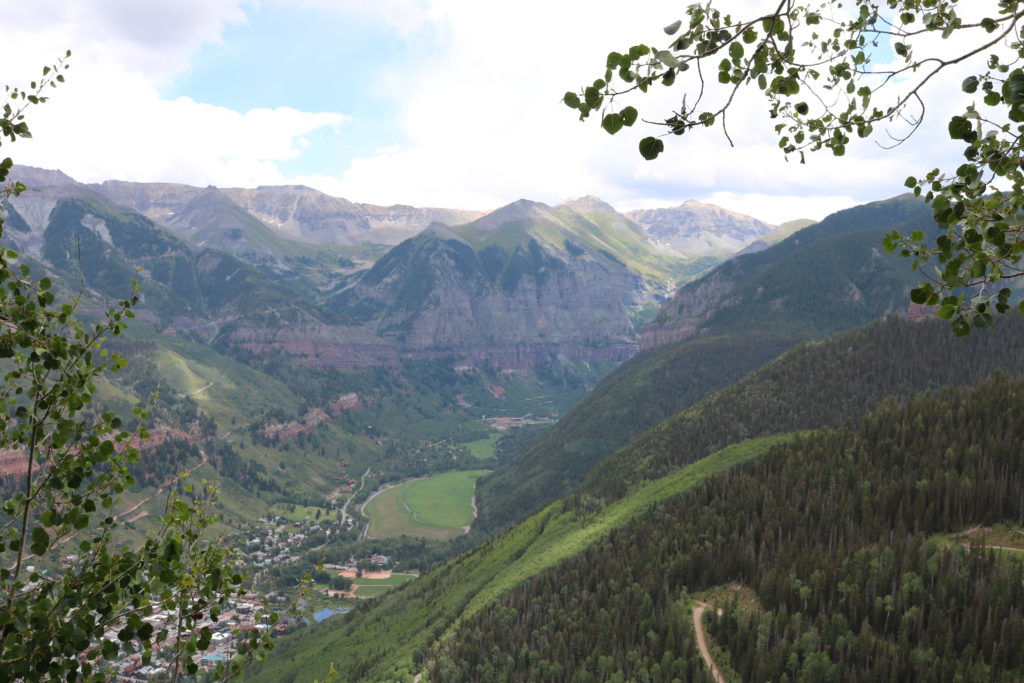 Telluride makes it easy to get around and truly caters to families making it a wonderful vacation spot.  We were sad to leave Telluride, but we were excited to see some of our family Lake City, CO.  We had never been to Lake City and even though it is about 30 miles from Telluride as the crow flies, it takes around 3.5 hours to get there due to the mountainous terrain forcing you to drive around the peaks.
Lake City
We did not know what to expect from this town, but it was very unique and quite charming.  It was built in the 1800's and it feels like an old time American Town.  As we  drove through the town we noticed there are no stop lights or chain restaurants, just friendly people who enjoy their quiet town and wave to you as you pass on by.  Lake City is the only town in Hinsdale, County and they have hundreds of hiking, off-road trails, and a gorgeous lake.  Lake San Cristobal (second largest natural lake in the state) takes your breath away.  You can fish, boat, kayak, and camp along the shore of the lake.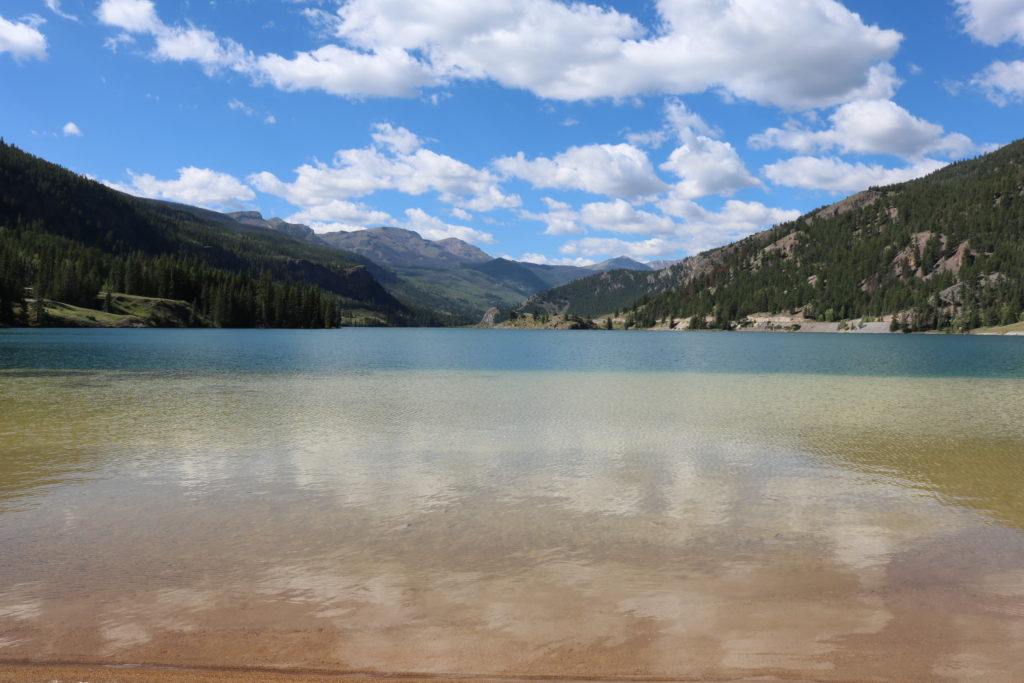 The Inn at the Lake where we stayed has ten rooms and was located near Lake San Cristobal just outside of town.  It has gorgeous views of the San Juan Mountains and it was a great place to unplug, relax, and reconnect with God.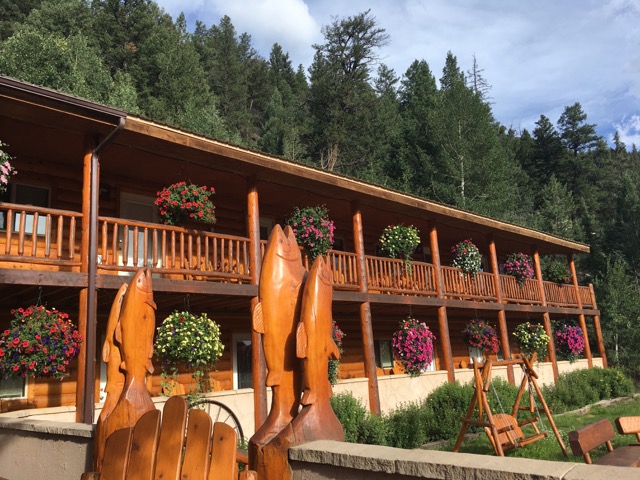 The owners David and Rosie, are native Houstonians and for 35 years ministered at Camp Peniel, a Christian Youth Camp in Marble Falls, Texas. David's father Gordon Whitelock was also one of the founders of Young Life.  The stories he shared about his life,  how they came to buy the Inn, and the community of volunteers that are instrumental in running the Inn really brought everyone together.  My kids were down in the lodge playing with puzzles and learning card tricks not even interested in their Ipads.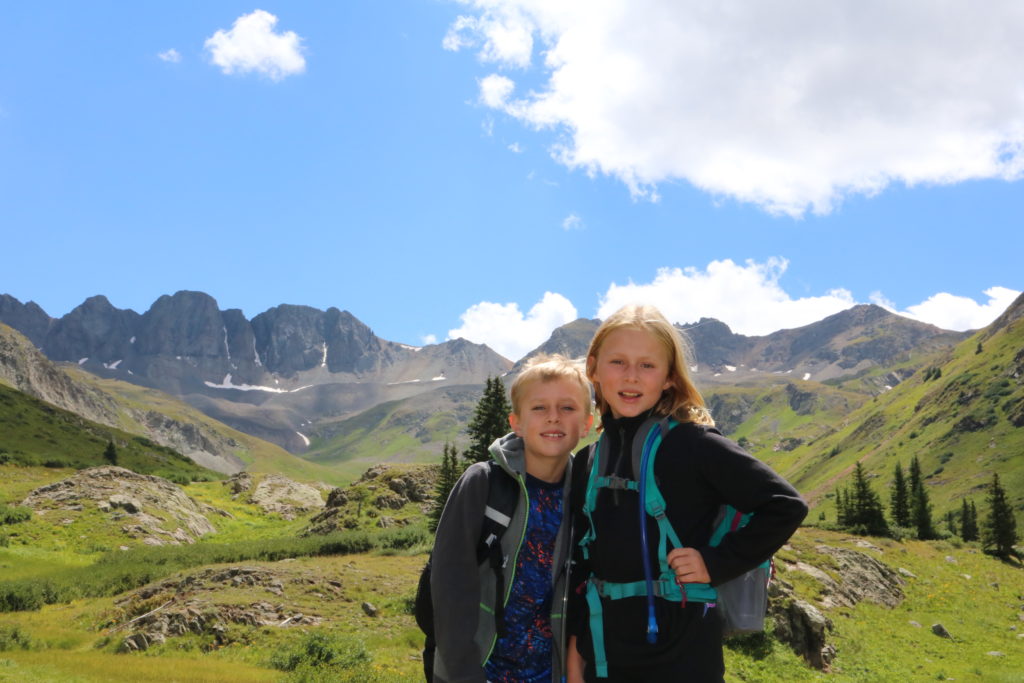 A big highlight was learning to make camp fire biscuits which are biscuits roasted on skewers over the fire then rolled in butter with cinnamon and sugar (the full instructions are included at the bottom of the post).  Since the Inn is a non profit organization they rely on volunteers to help run it during the summer, we are excited to go back and volunteer in the near future.
American Basin is near the Inn which offers stunning views and amazing hiking opportunities.  To get there we followed a paved road that is fine for a two wheel drive for several miles, but as you get higher the road becomes more rough.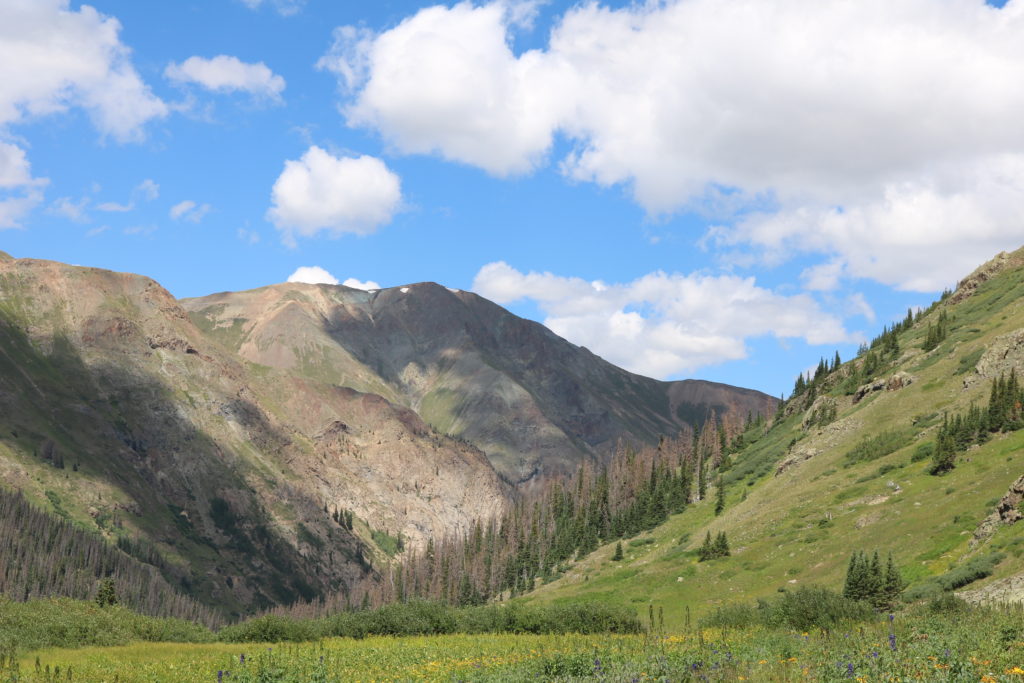 We drove our jeep wrangler to base of the Mt. Handy trailhead, the final mile or so to the trailhead requires four-wheel-drive.  We saw a jeep that had flipped on the path blocking the entrance, it was interesting to see the tow truck and another jeep work some magic to get it the vehicle out.  The beginning of the trail was an easy hike in and we saw so many beautiful wildflowers, explored an old mine, and spotted over 20 marmots.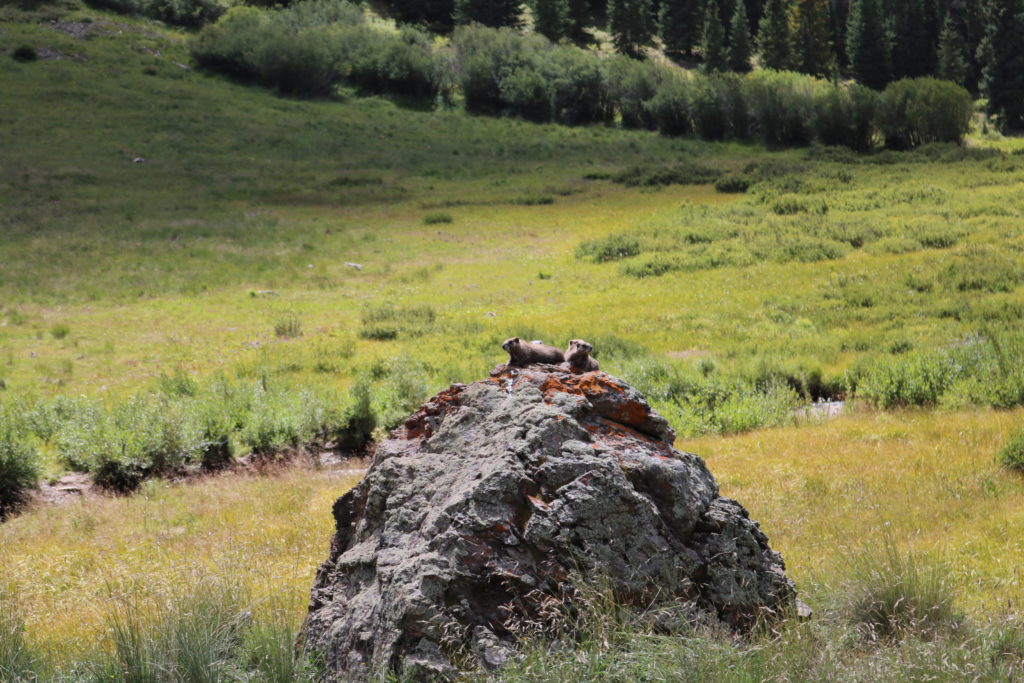 Holly our ferocious Cavapoo was enthralled with the marmots and really enjoyed flushing them from their dens at the base of the boulders near the trail.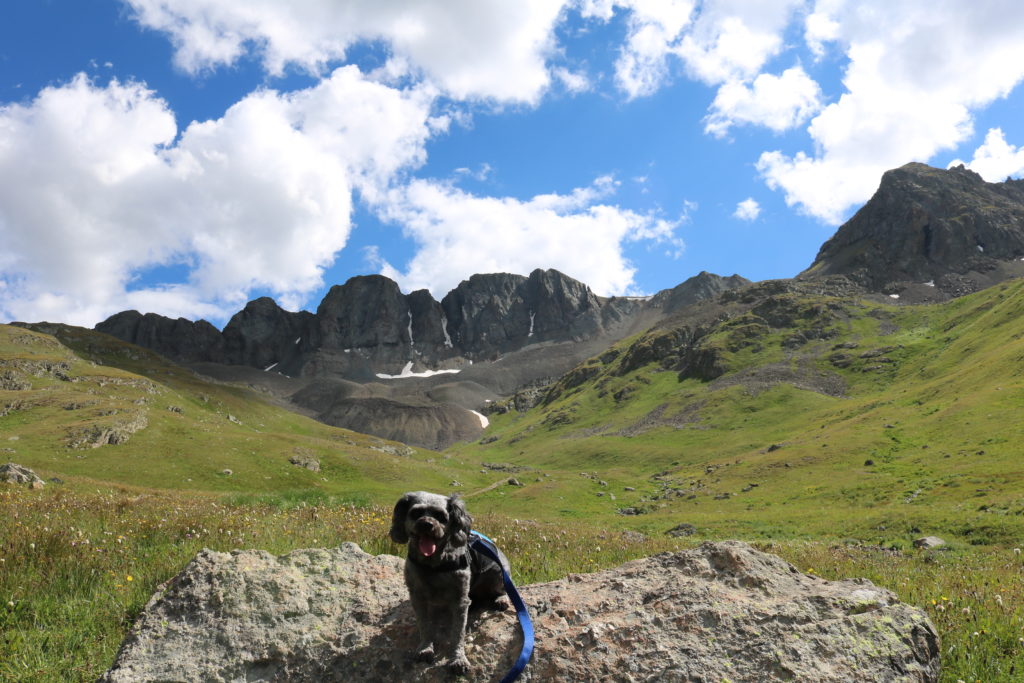 As you climb the trail further, it became more challenging, the air was thinner, and it was a steep climb.  However, your work is rewarded with seeing and playing in snow.  Who does not love a good snowball fight in the middle of August?!?!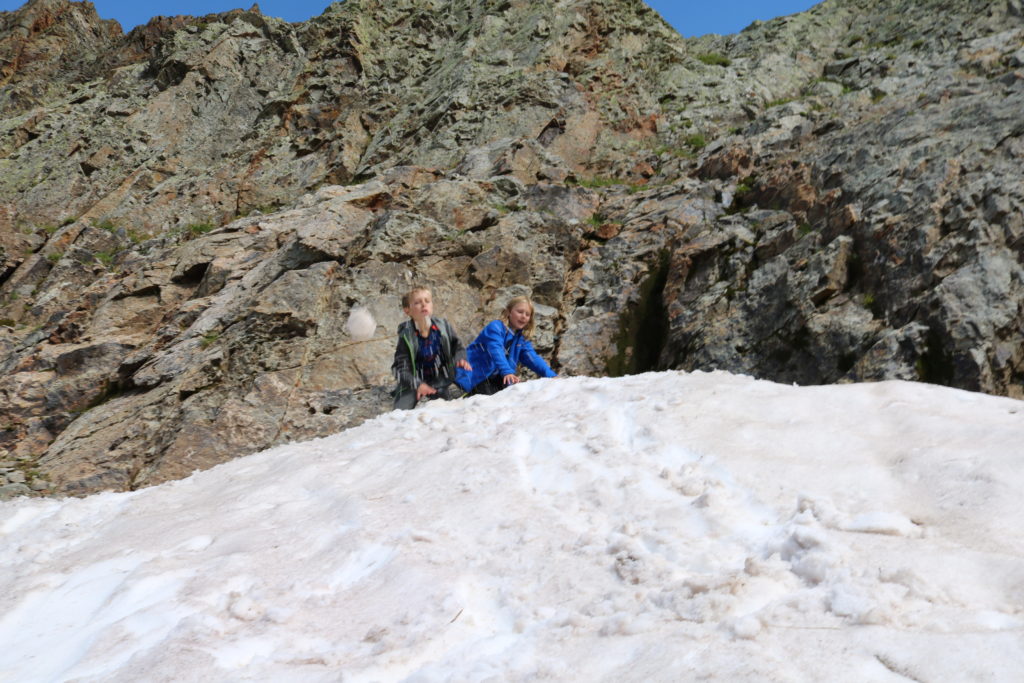 We cannot express how magical Southern Colorado will make your next mountain vacation.  It is a great place to vacation, relax, and reconnect as a family during the winter or summer!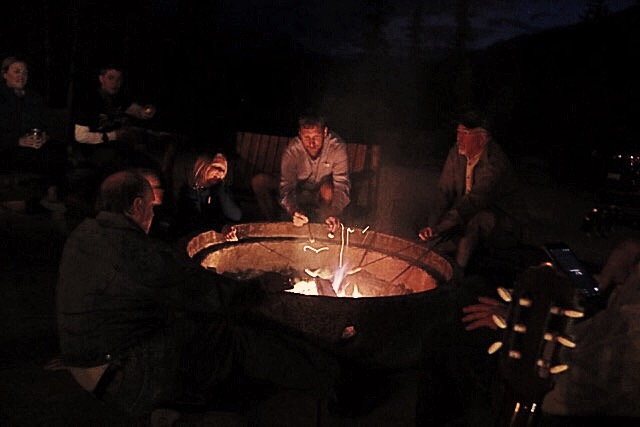 Campfire Biscuits – (Recipe from Cousin Ginny Burroughs)
Can of pre-made biscuits
Melted Butter
Cinnamon
Sugar
Skewers
Cut biscuits in quarters and wrap a quarter of biscuit on a skewer
Roast over the fire until golden brown
Roll it in the melted butter then roll in cinnamon sugar mixture
Enjoy!!!