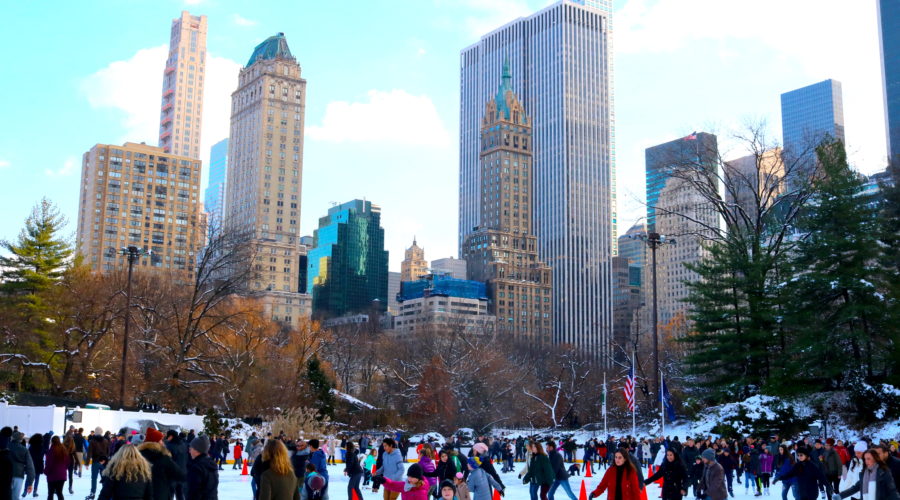 Family Travel Ideas for the Holidays
The holidays are upon us with some of the biggest travel days of the year coming up between Thanksgiving, Christmas, and New Years.  There are a wide range of family vacation spots that can take you to a winter wonderland or a tropical paradise.  Where do you see yourself?  Shredding the slopes, enjoying the northern or southern coast while sipping on a glass of wine, ice skating in Bryant Park, zip lining through a lush jungle as the howler monkeys shout from the tree tops, or a staycation.  Riserva Tour and Travel has put together a list of family travel ideas for the holidays to help you make your decision. It is not to late to book your trip so let us know where you want to go.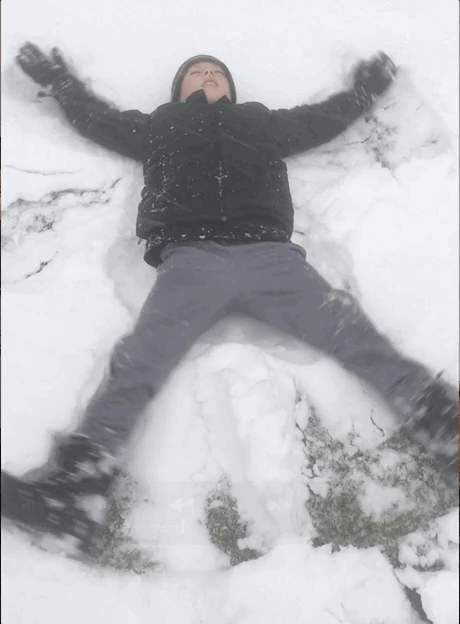 1. Charleston
Here is how to have a perfect coastal Christmas with "Southern Charm" in one one the oldest cities in the United States. Enjoy a stroll down Charleston's cobblestone streets where you will see lights strung throughout the city, horse drawn carriages, beautiful poinsettias everywhere, and historic homes decorated for the holiday season.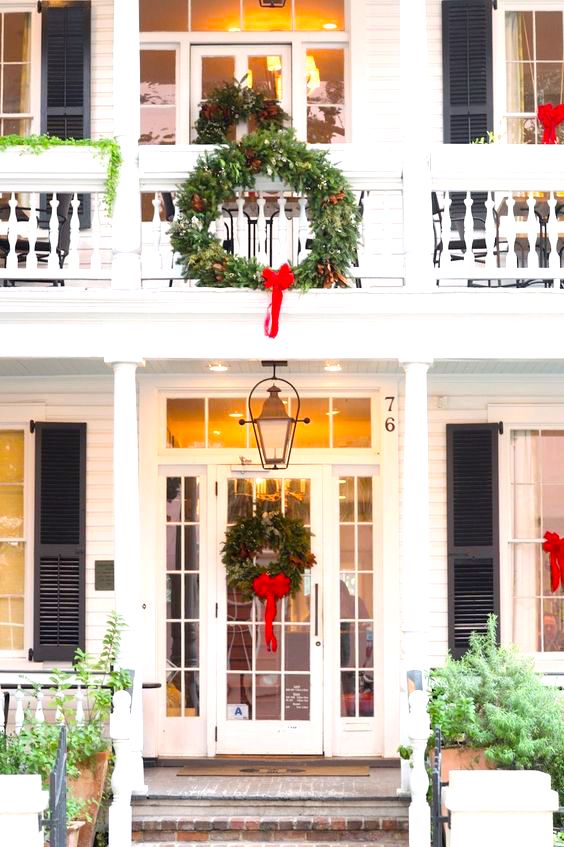 There are a variety of Christmas activities for you and your family to enjoy.  You can see holiday music performances, eat at southern award winning restaurants,  take a tour through historical homes, and admire a beautiful sixty foot Christmas tree at Marion Square.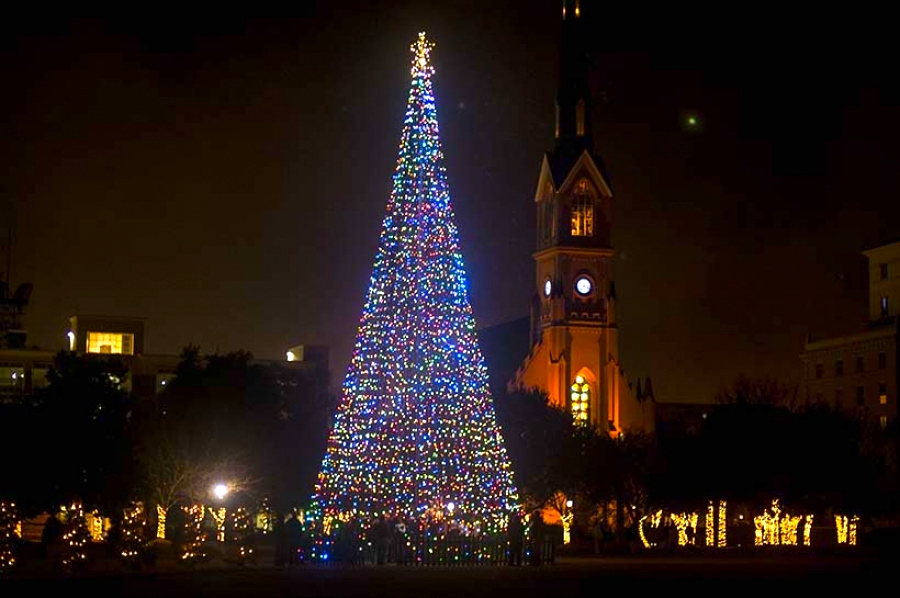 Make sure you plan time to visit the holiday market where you will enjoy fresh veggies, baked goods, and holiday gifts to buy for your family and friends.  The top family holiday attractions are: the Holiday Festival of Lights, Gospel to Gershwin holiday specials, Parade of Boats, and the holiday Classic "A Christmas Carol," on stage at Americas First Theater (Dock Street Theater). 
Riserva Tour and Travel's top luxury resort recommendations for families in Charleston include the Beach Club at Charleston Harbor and Boat Marina and The Belmond.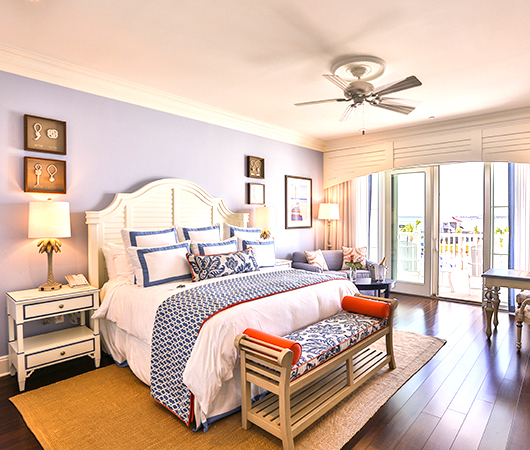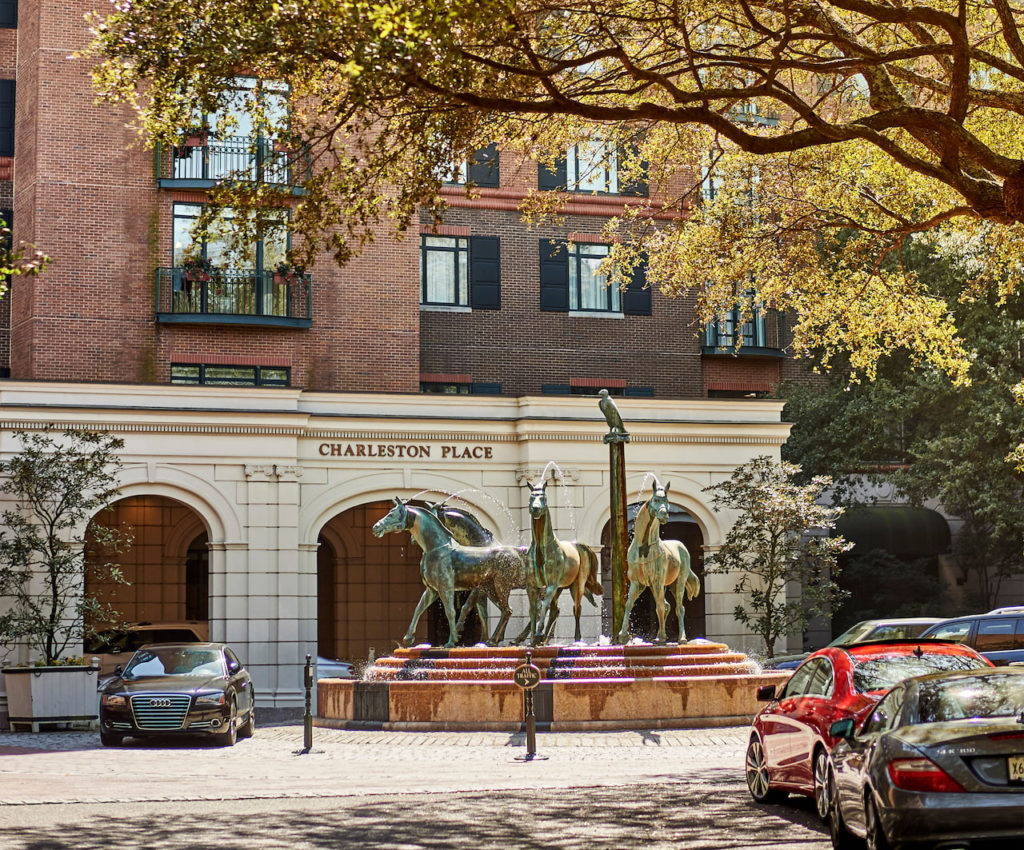 2. New Orleans
The Big Easy in December is beautiful, festive, and full of local traditions.There is so much to experience in New Orleans, the French Quarter, enjoying Reveillion dinners, going to cathedral concerts, you can even enjoy Christmas caroling by candlelight at Jackson Square.  Want to learn more about this event click on the link to see a video by GONOLA TV.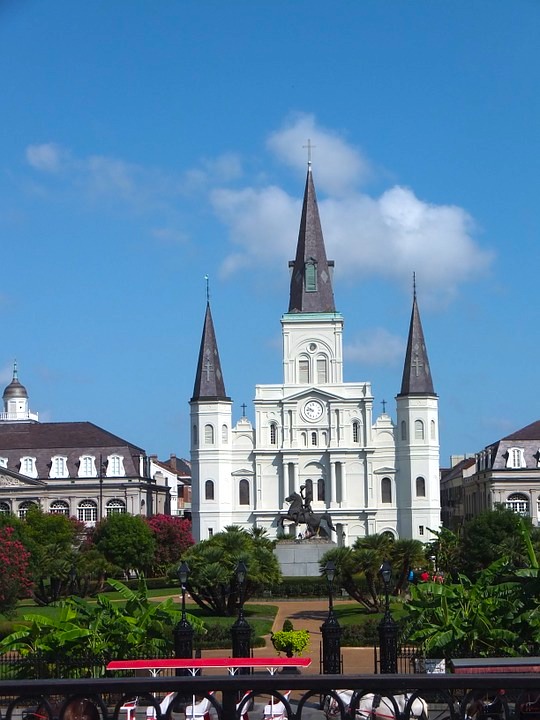 Your kids will love teddy bear tea at Royal Sonseta, exploring  the aquarium, eating beignets at Cafe Du Monde, riding the cable cars, and seeing the Celebration of the Oaks.   Take some time to go holiday shopping on Magazine Street for your gifts and souvenirs, try to catch a football game, and enjoy the Christmas spirit illuminating throughout the city.  If you are there on Christmas Eve, make plans for the bonfires on the leeve, a cajun Christmas tradition.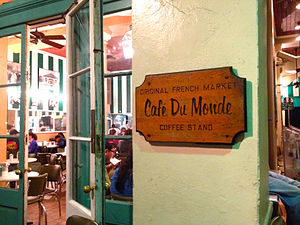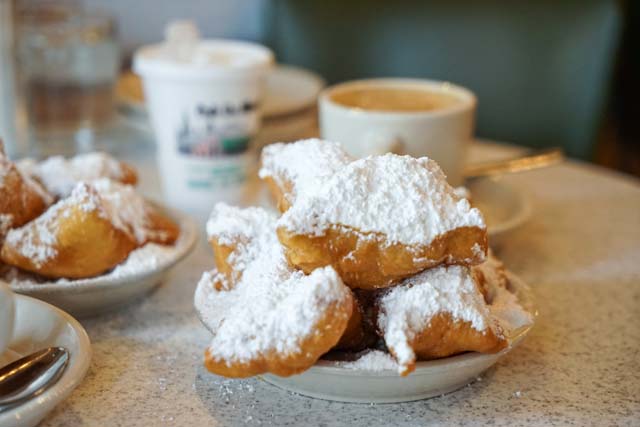 The best family friendly hotels in New Orleans are ones that will put you right in front of the street cars so you can explore the city all day. There are a lot of great choices near Audubon Zoo and the Aquarium.  Riserva Tour and Travel's pick is the Windsor Court Hotel as it is close to the main attractions and they are known for their afternoon high tea. Also, if you are wanting an adult night the hotel offers babysitting arrangements.  Another family friendly hotel to consider is the Hilton New Orleans Riverside. This hotel is reasonably priced, has an indoor pool, large spacious rooms, and is right in front of the River Street Car line.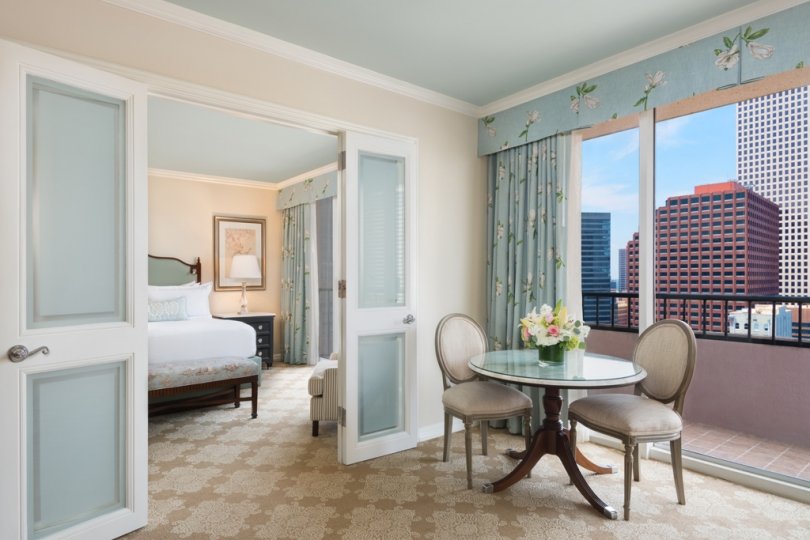 3. New York City
There is something special about spending the holidays in New York City. It is truly magical with the snow, ice skating, decorations, and all the main attractions turn into a winter wonderland.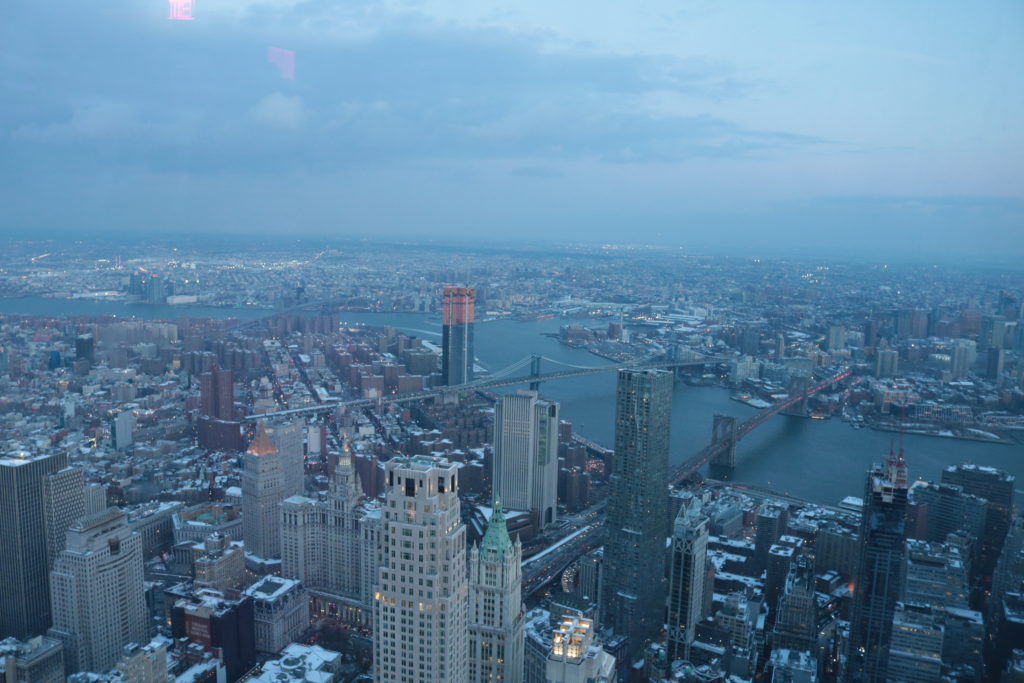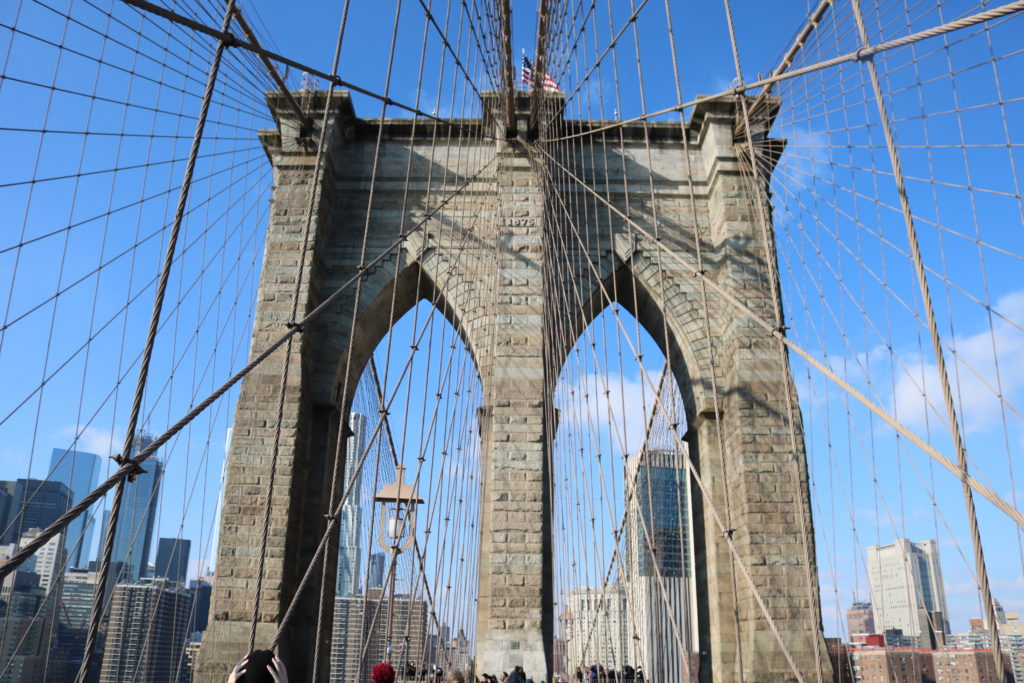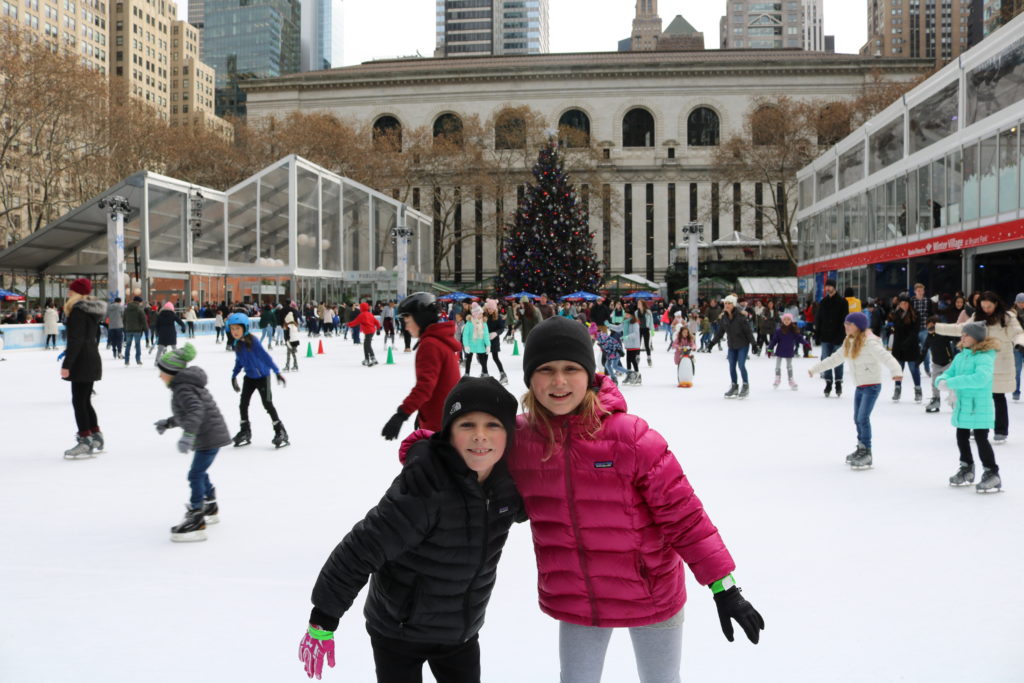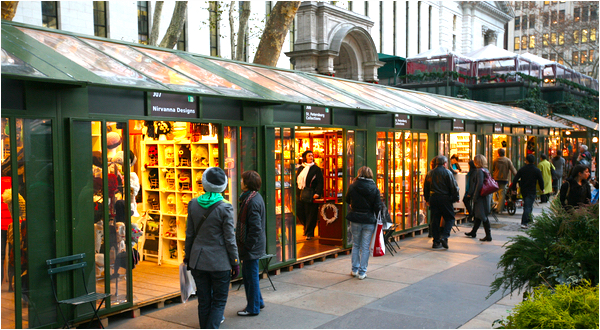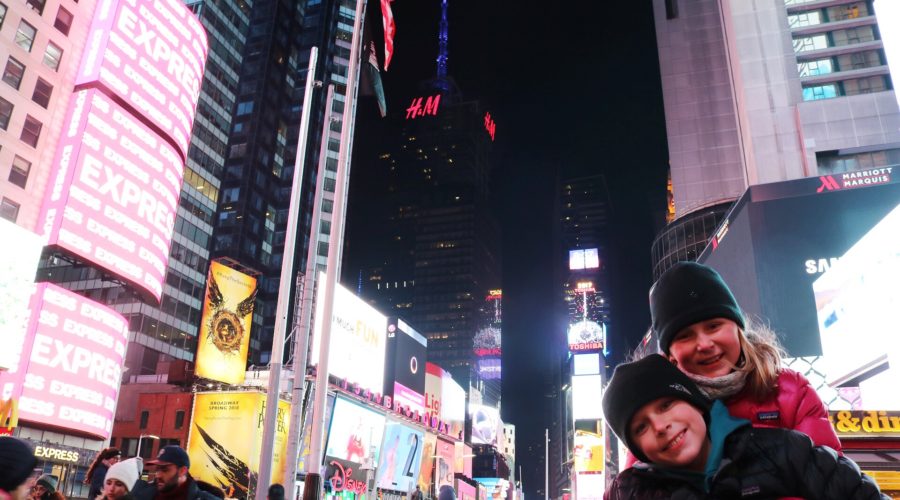 We loved shopping for gifts at all of the  holiday markets in the city. One of our favorite thing was to sip on coffee and hot chocolate strolling through the city and admiring all of the holiday decorations.  You will see many lights, Christmas trees,  beautifully decorated window shop displays, and the city is buzzing with activity.  There are so many family holiday activities to choose from, our favorites included the  Cocoa Holiday Carol Cruise, concerts, holiday shows, and caroling.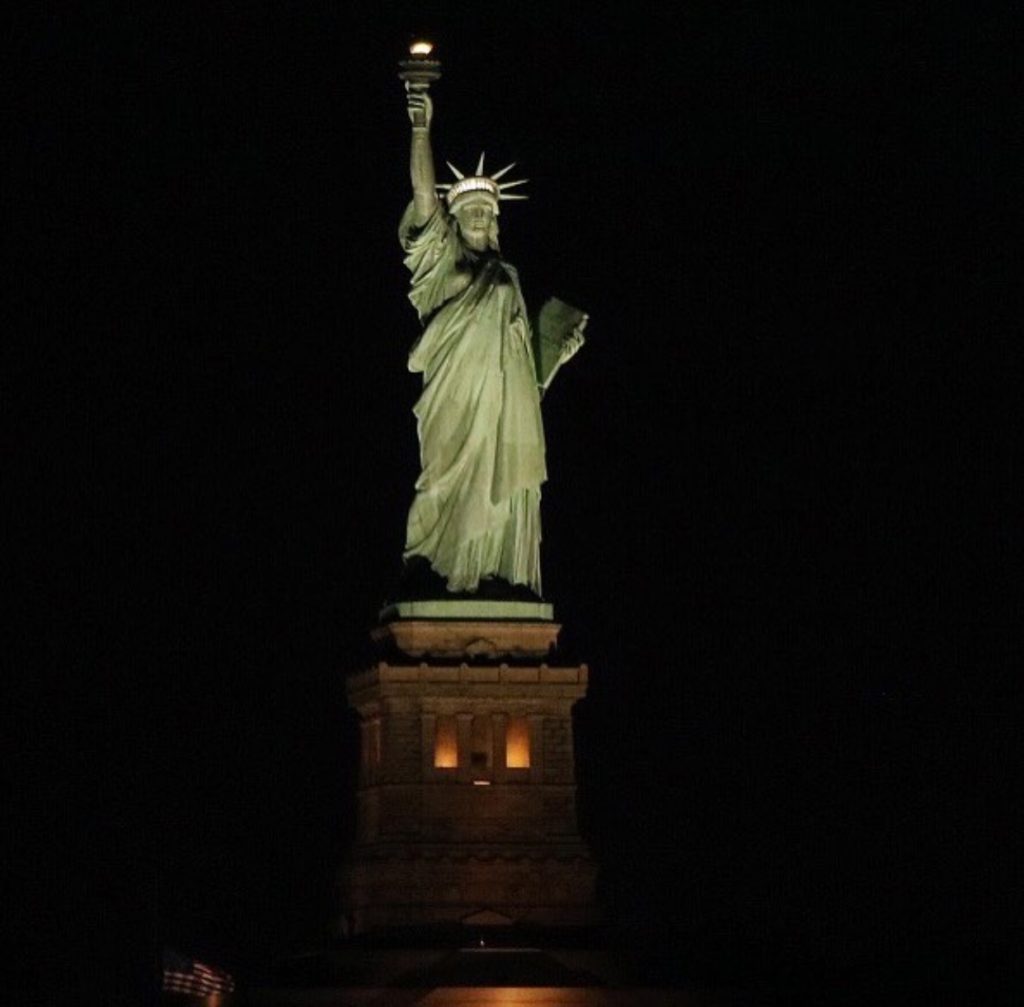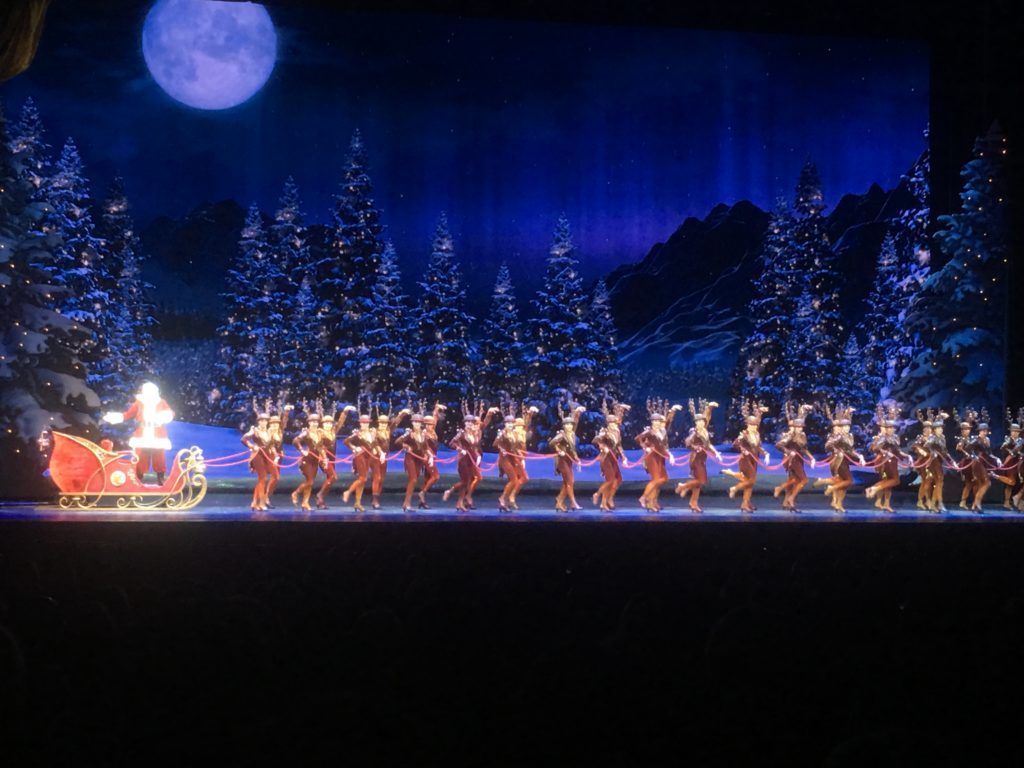 We enjoyed our stay at the Conrad New York luxury hotel in lower Manhattan. This Hilton property provides a great family experience with suite rooms while the location puts you close to subway stops that make accessing the big attractions easy.  They offer family fun packages which includes breakfast for two adults and two kids, tickets to the Children's Museum of the Arts, and a water taxi tour. They even take the extra time to leave little stuffed animals and cookies for the kiddos.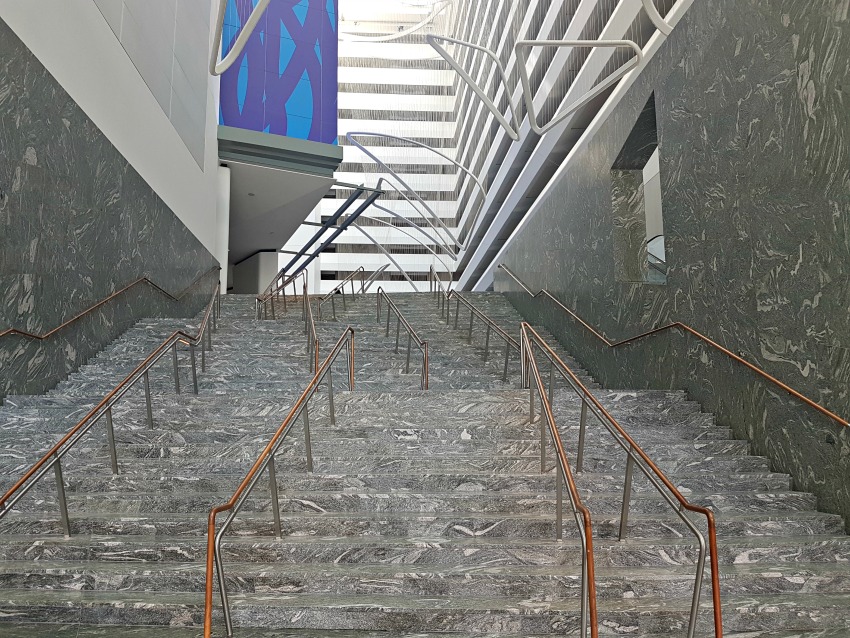 To help you guide your family holiday vacation check out our blog: Christmas in New York City with Kids.  
4. Los Angeles
There may not be snow in Southern California, but Christmas in Los Angeles is festive with Christmas lights, ice skating, Disneyland, Universal Studios, and holiday markets. With the weather being 75 degrees almost year round, you can still enjoy all the outdoor adventures and relax on the beach.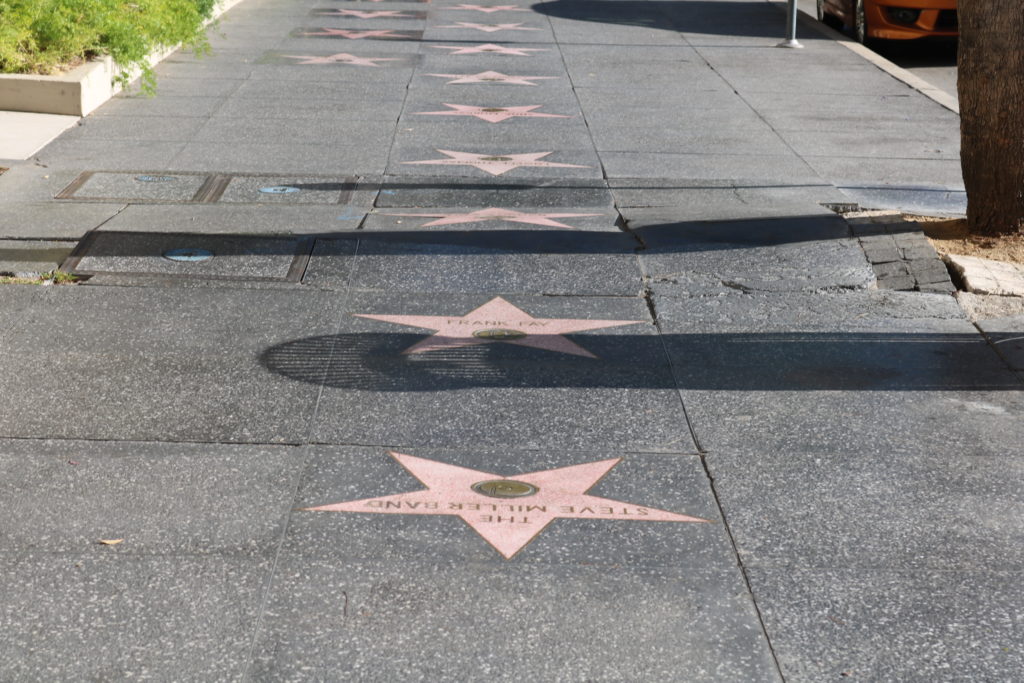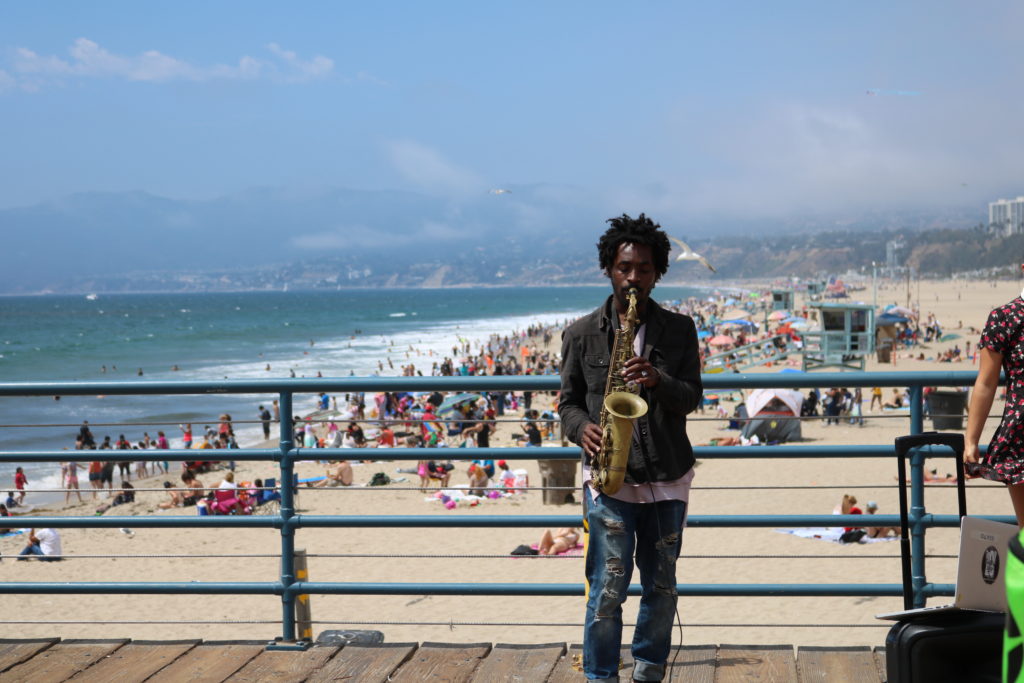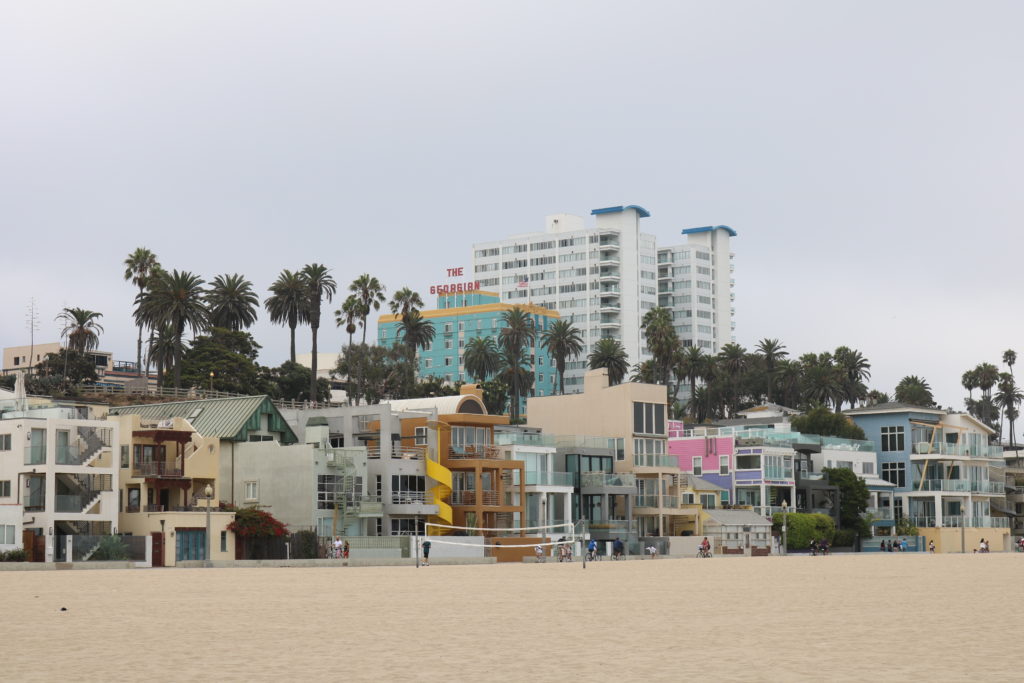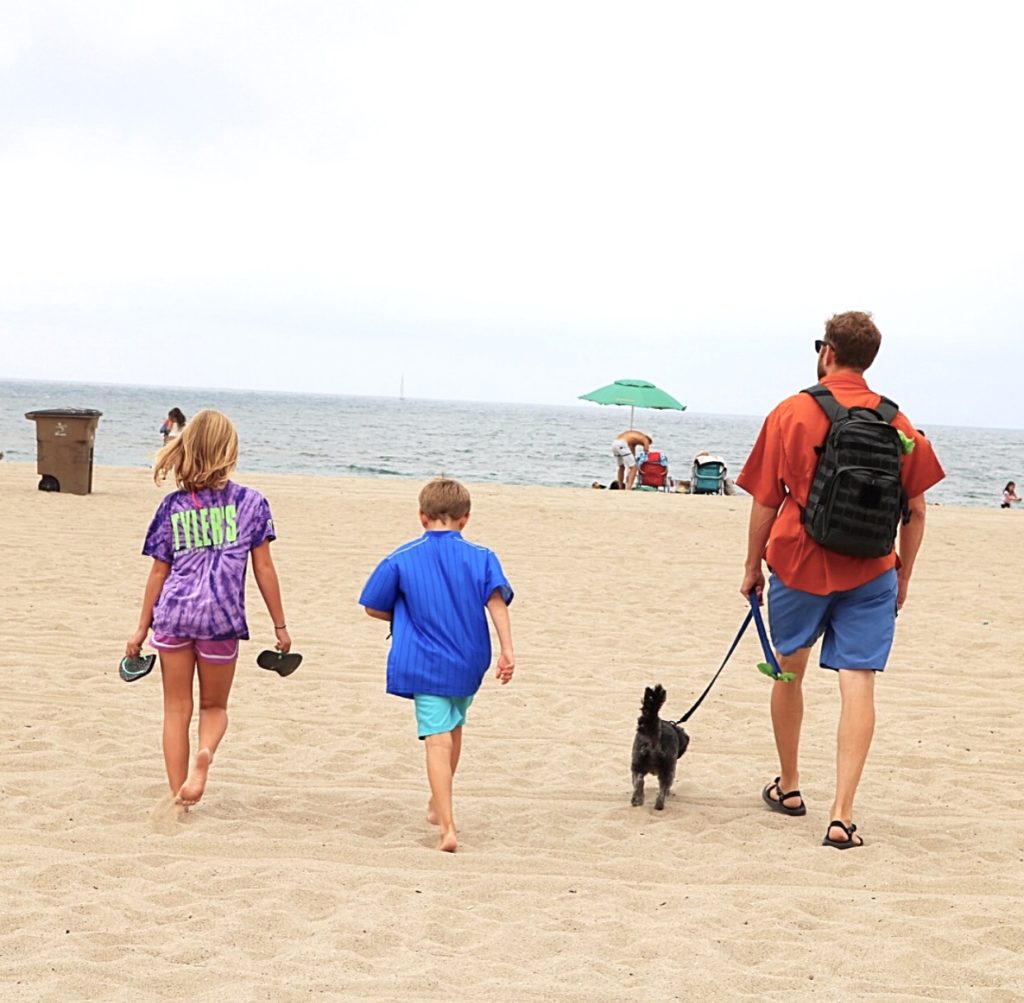 The great news is you can typically find cheaper airfare when you fly into LAX since it is a travel hub.  There are many family friendly resorts and hotels to stay in the area.  We rented a cute AirBnb in Hollywood Hills, that was close to all the main attractions. Click on the AirBnB link to search for houses to rent in the Los Angeles area.  If you rent a car, you can travel outside of LA where there are many seaside stops from San Diego to Santa Barbara or venture inland to the iconic Joshua Tree National Park to see its towering boulders, unique trees, and cool desert life. The side trips are almost endless, you quickly see why people love living in Southern California.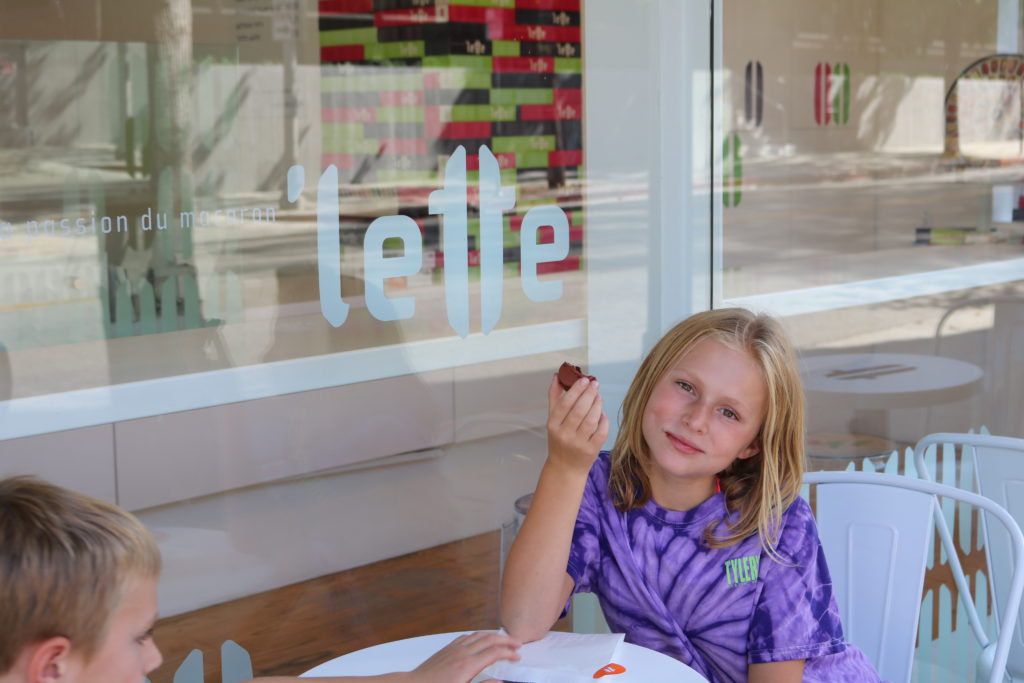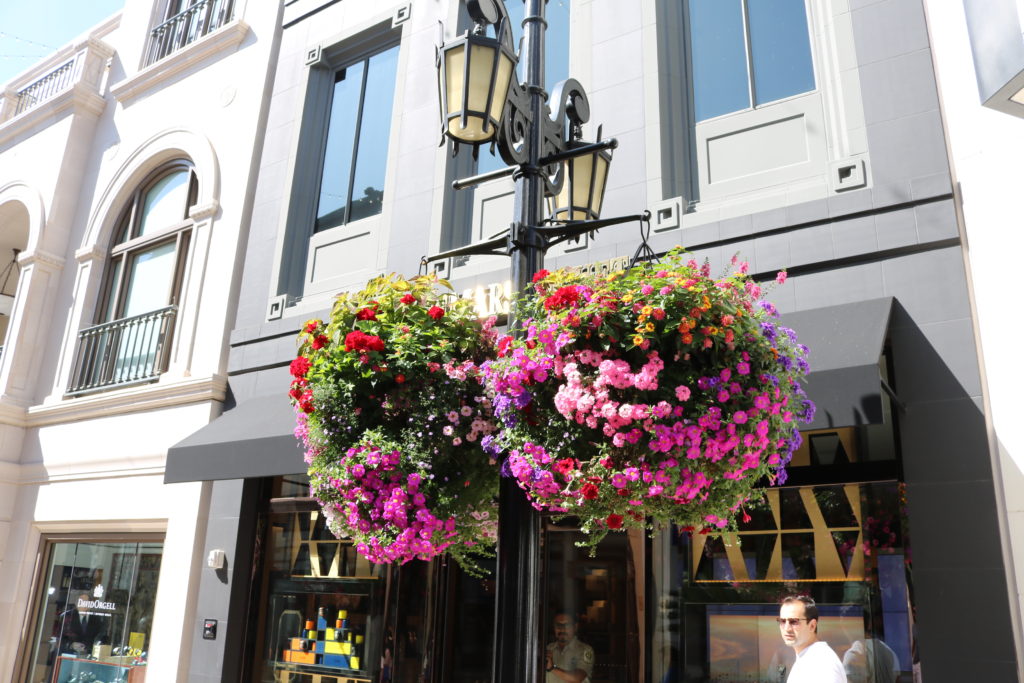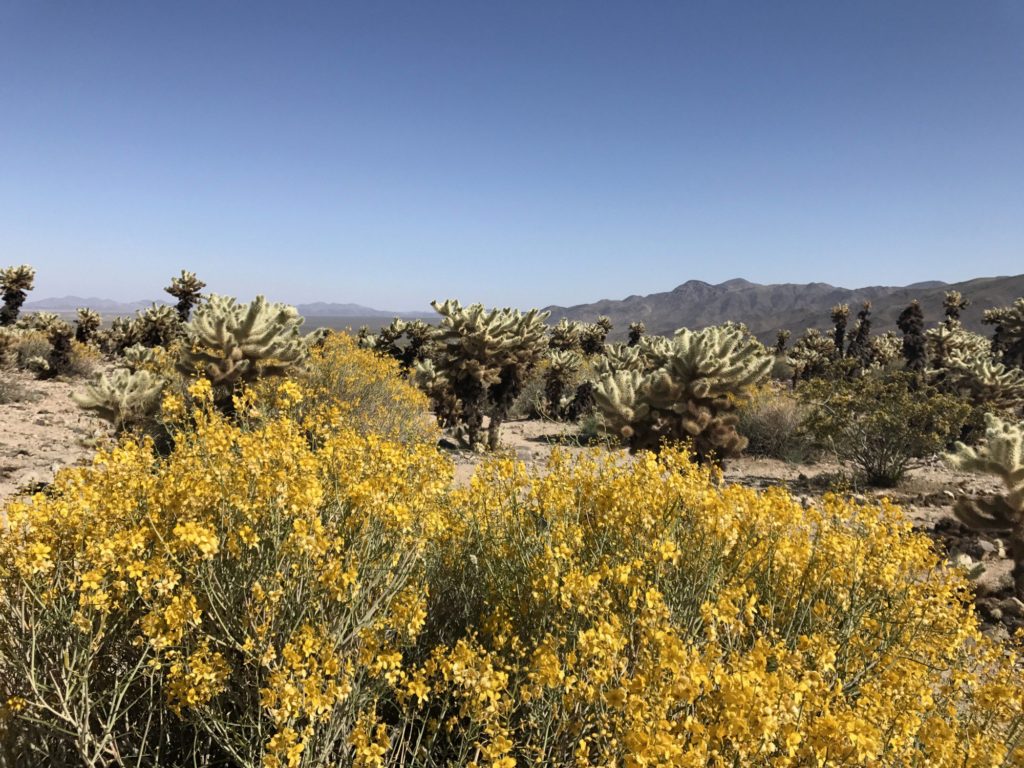 One of the best ways to plan your trip to Los Angeles is to look at a map first to decide where you want to spend the majority of your time.  For example, if you are planning on visiting Disneyland, Universal Studios, and Knott Berry Farms then we recommend staying in Anaheim for a few days.  The traffic from LA to Anaheim can be horrible which makes for a long drive with kids.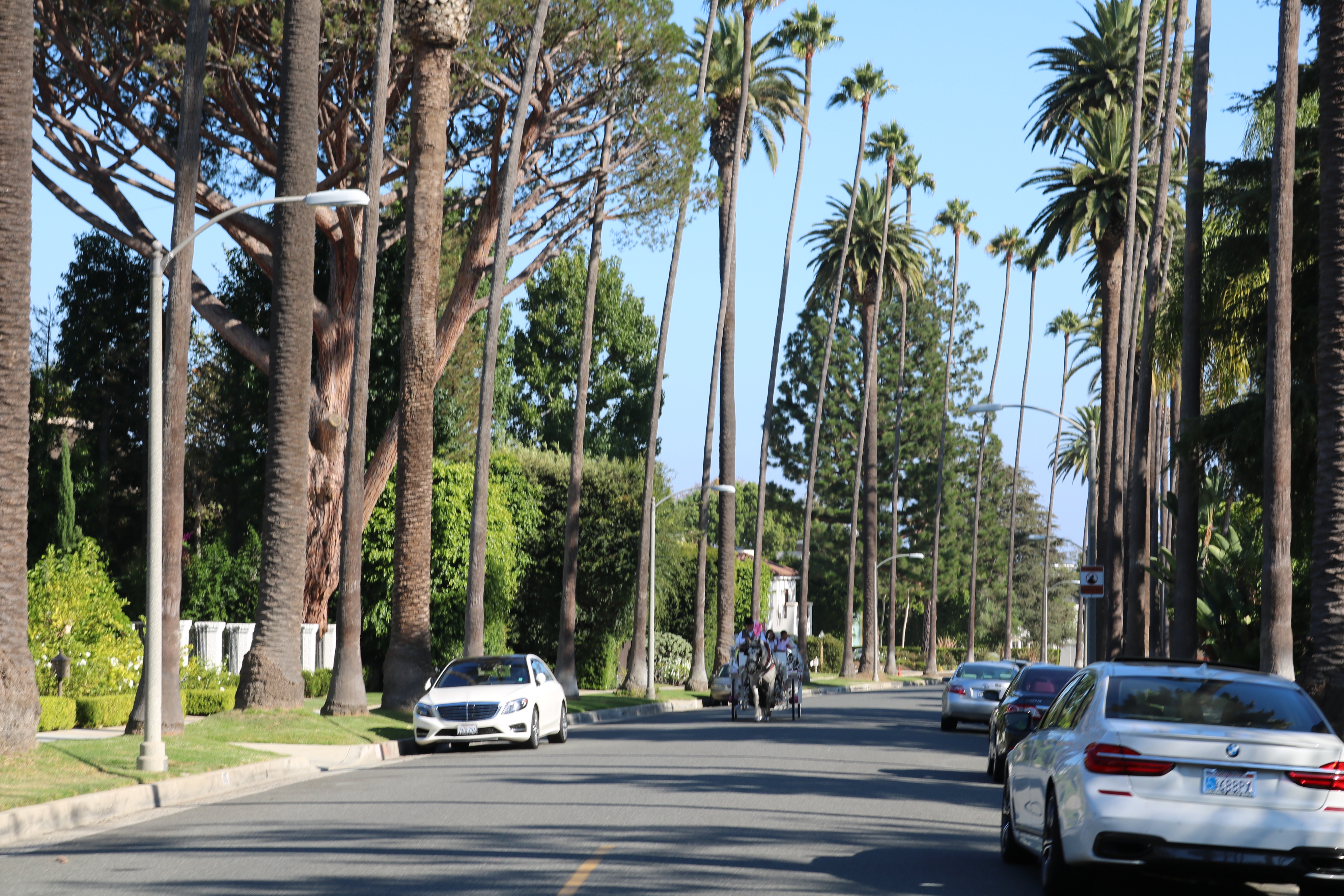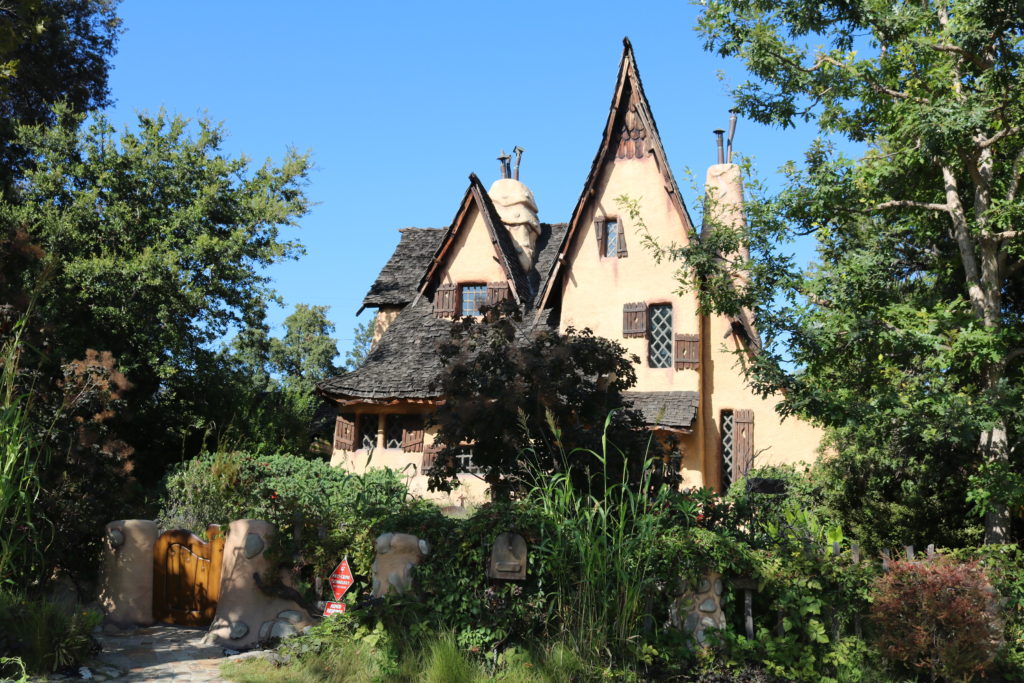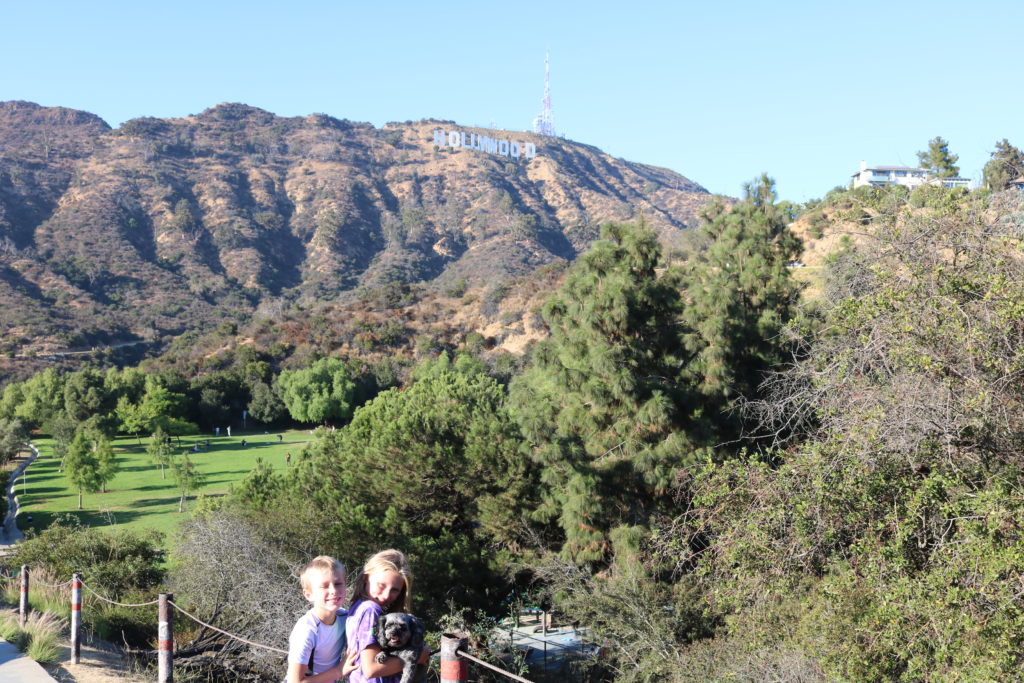 The Marriott Marina Del Rey is a ten minute drive to the airport while still being close to Santa Monica, Venice, and other beaches in the area.  Kids will love the pool, bikes, and playground.  Looking to stay in the heart of LA, The Peninsula Beverly Hills, offers cooking programs and scavenger hunts for kids.  Shutters on the Beach and Casa Del Mar are located on the same property in Santa Monica.  You will see a mix of locals, travelers, and even celebrities dropping by for luxurious amenities and beach access.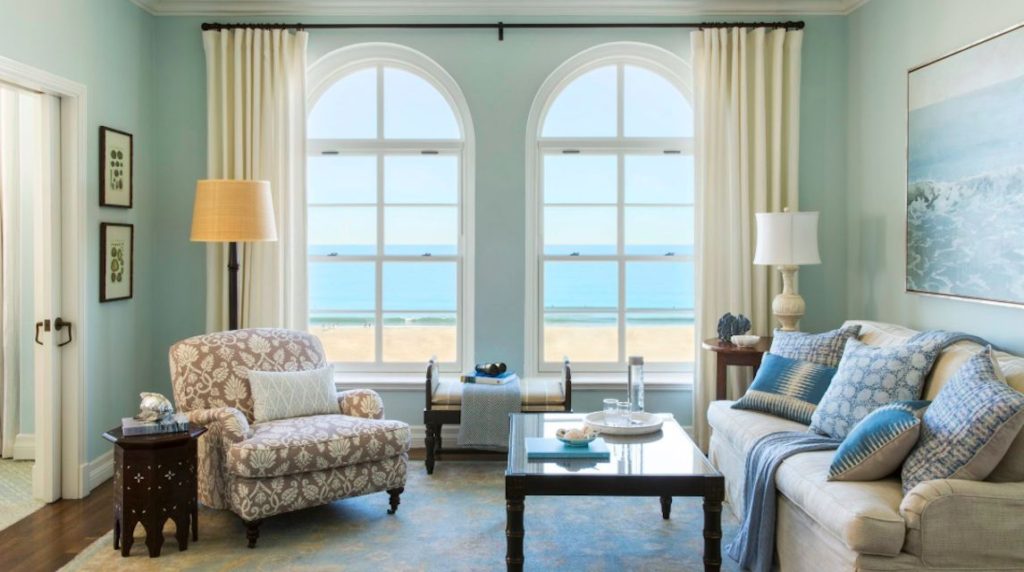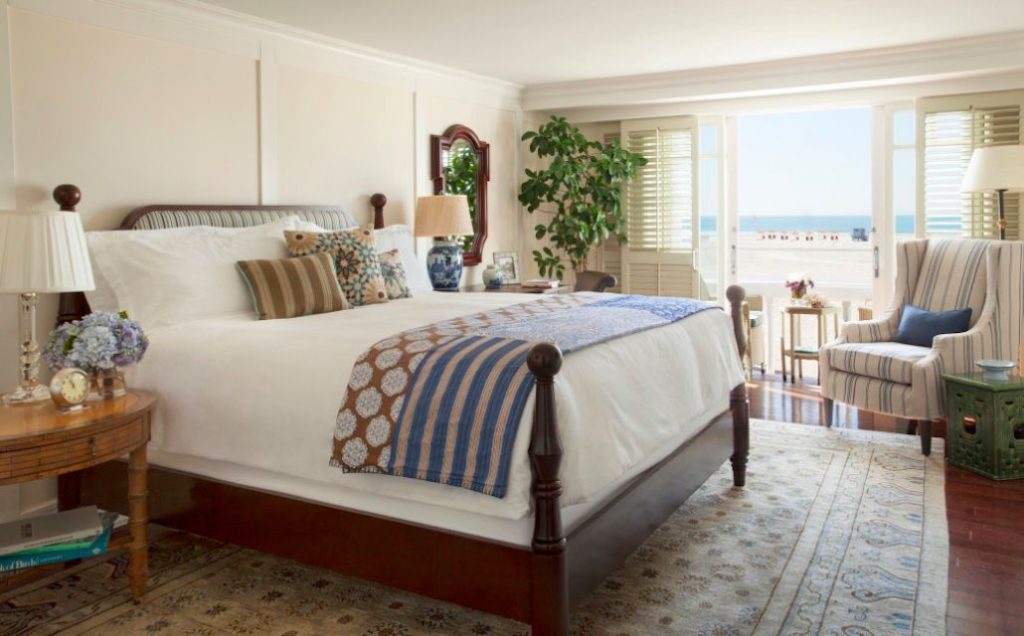 5. Costa Rica
Costa Rica is one of the most magical places in the entire world, making it a perfect family holiday getaway.  It is a natural playground for families, hikers, surfers, yogis, paddle boarders, and adventure seekers of all kinds. The bonus of traveling to Costa Rica during the holiday season gives you the opportunity to experience the "dry season" which provides the best weather of the year.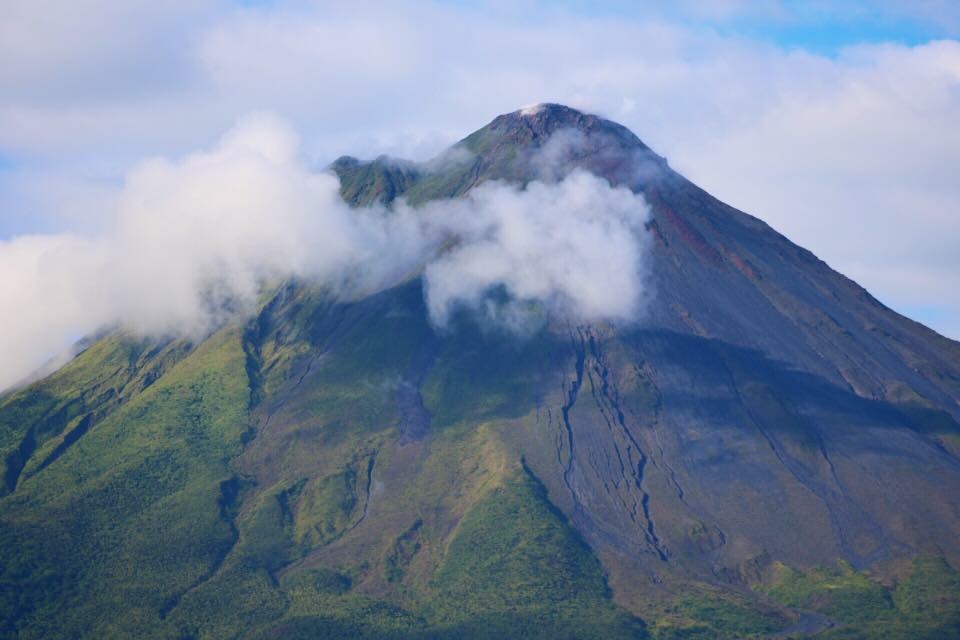 On your holiday you will experience the Pura Vida lifestyle, see incredible rainforests full of abundant wildlife, relax on sandy beaches, swim in waterfalls, hike active volcanoes, and watch the most beautiful sunsets.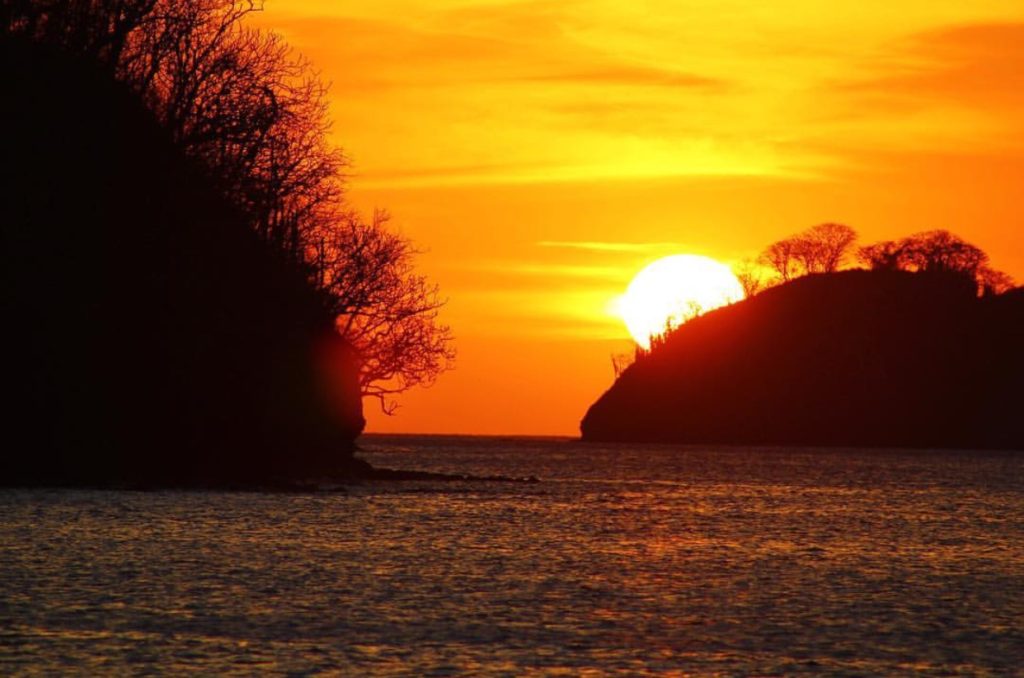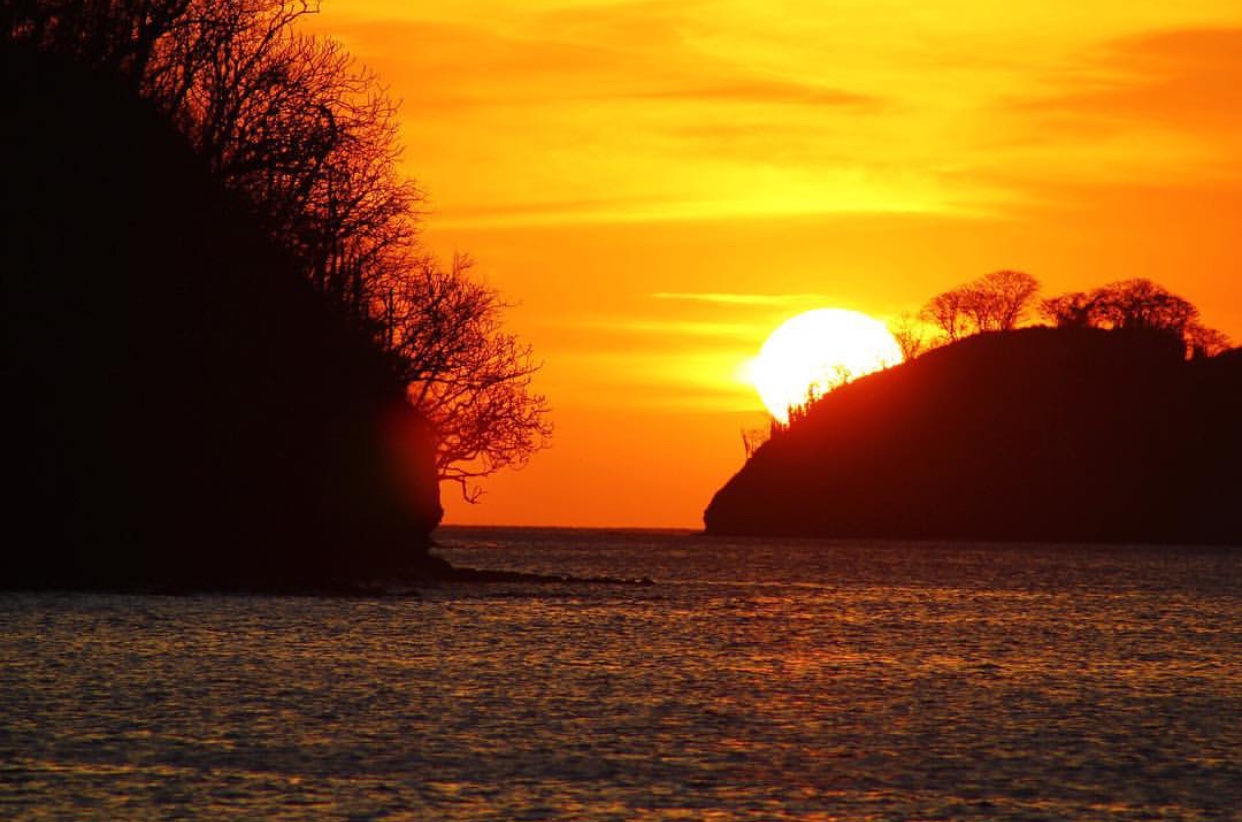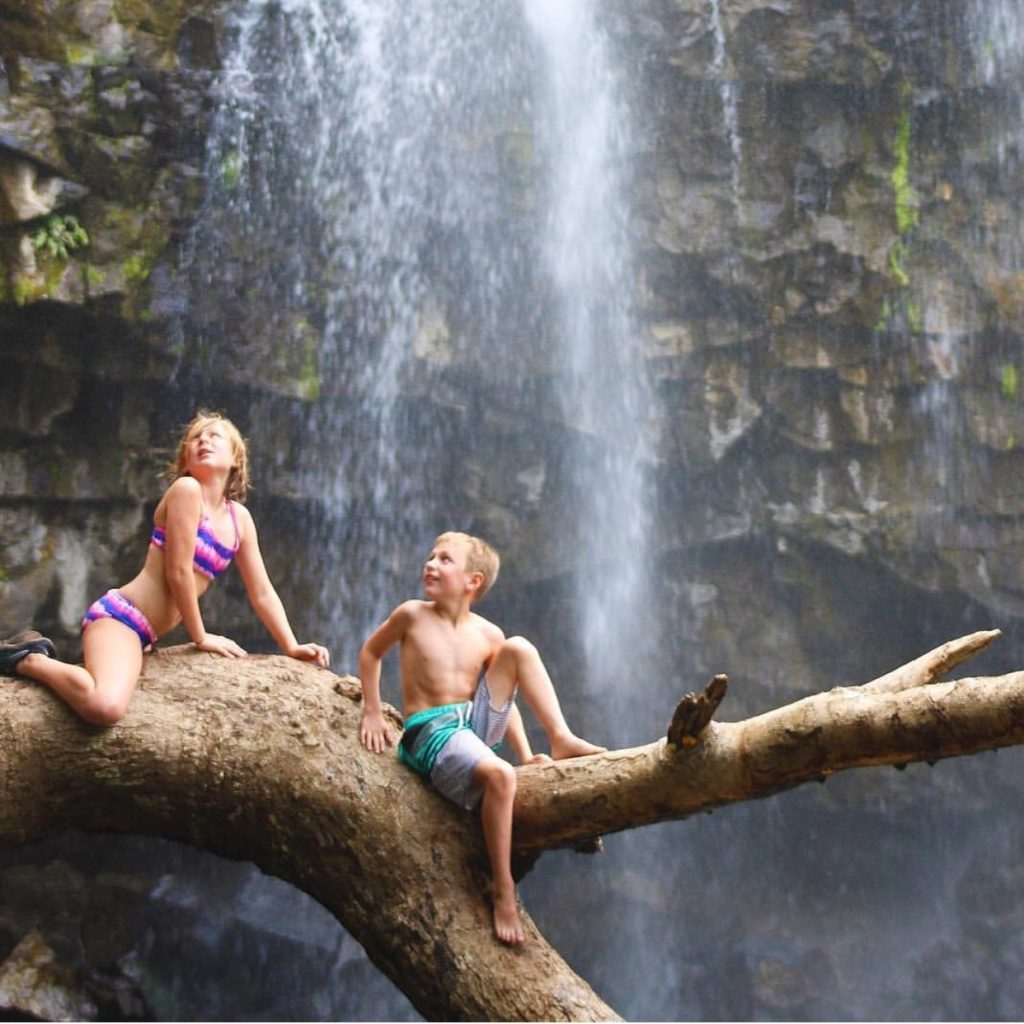 The Pura Vida lifestyle is a saying the local people live by and is the essence of Costa Rica.  It is about living a simple life, seeing every experience as a gift, and cherishing precious moments you spend with your family and friends.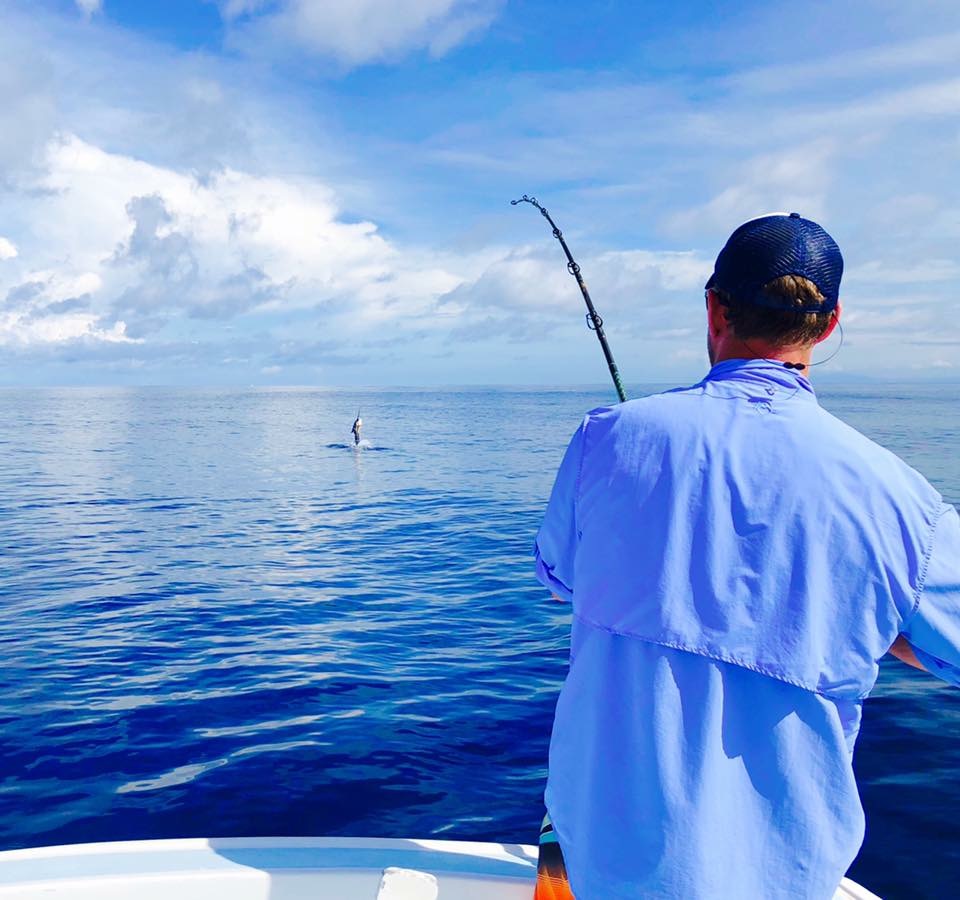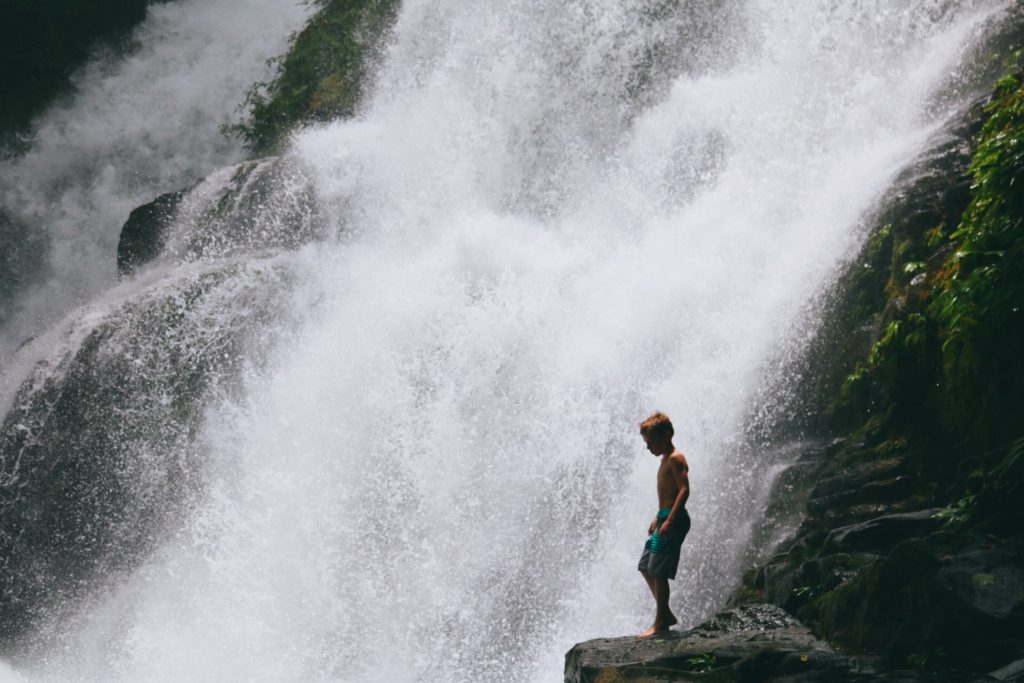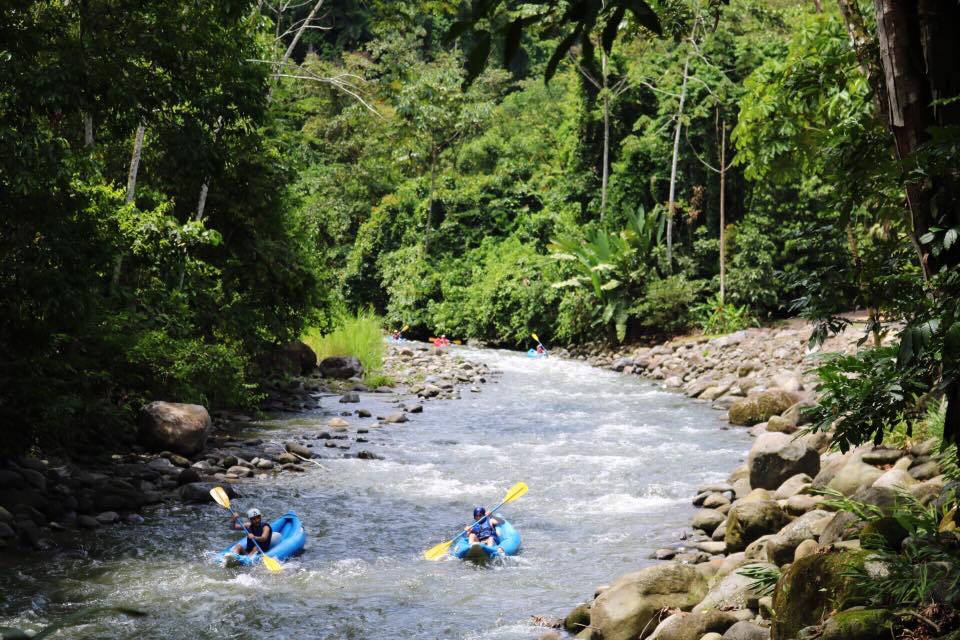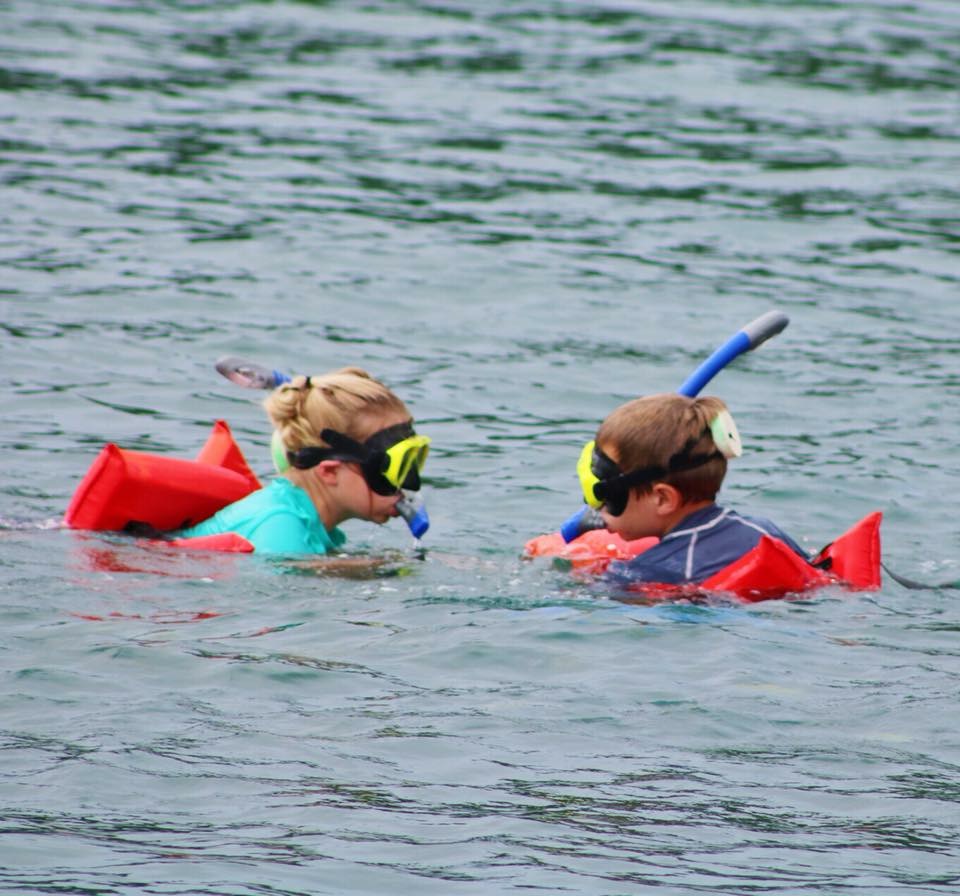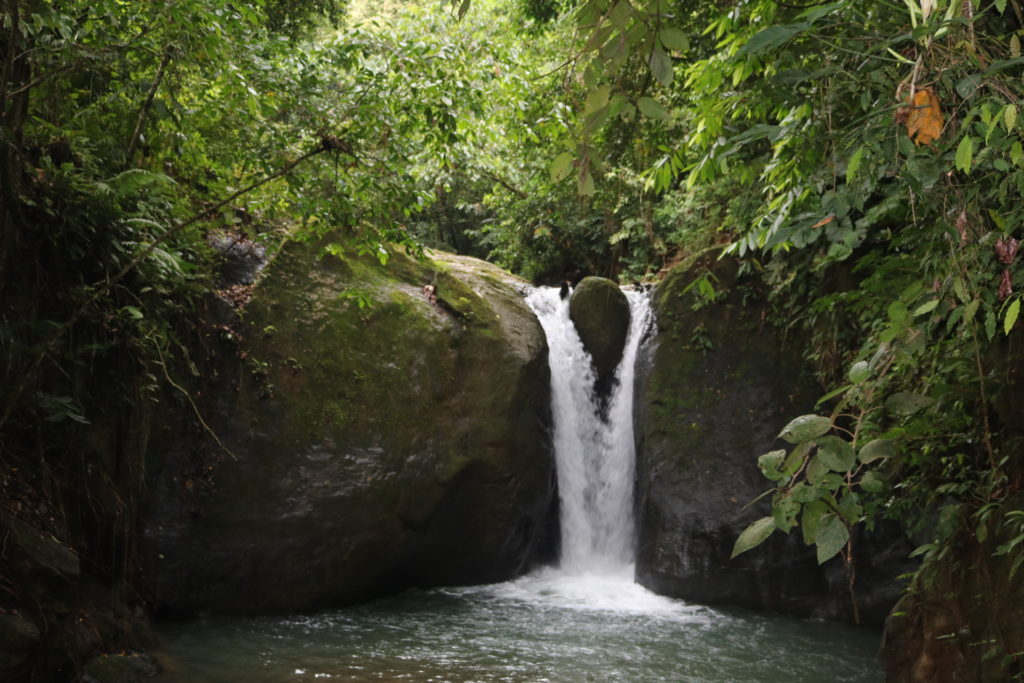 Traveling in Costa Rica allows you to see multiple locations, different environments, and experience amazing tours during a 7-10 day vacation. We have spent a lot of time traveling Costa Rica over the last few years and have great recommendations for any destination you choose.  The following are a few of our favorite places to stay: The Finca Rosa Blanca in San Jose, The Springs Resort and Spa in Arenal, Casa Ron Ron a luxury rental home in Guanacaste, and Vista Celestial in Uvita.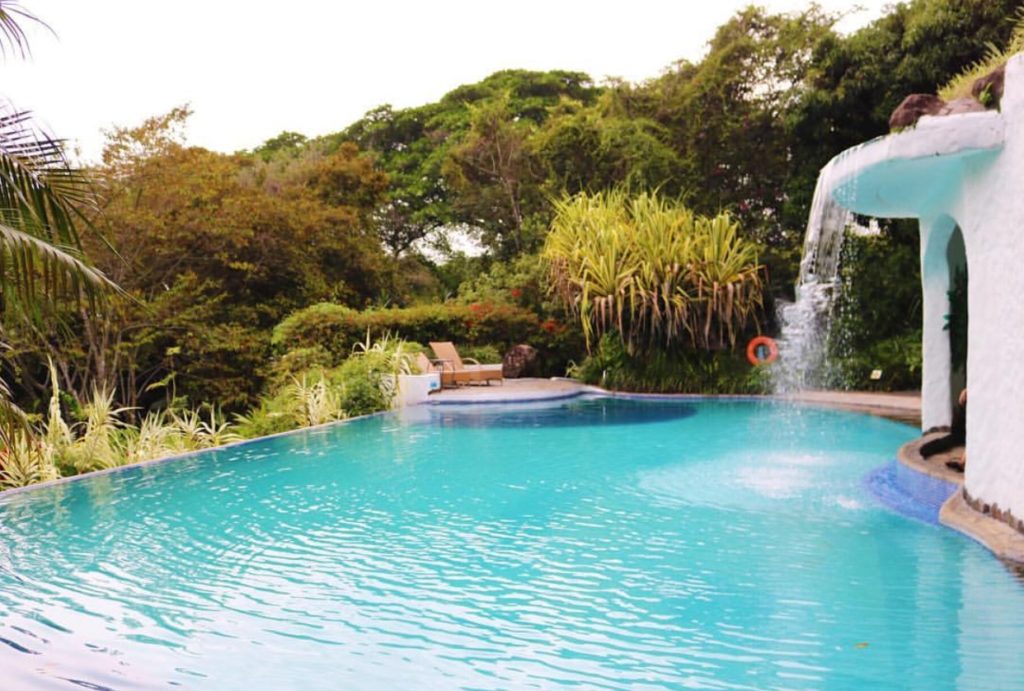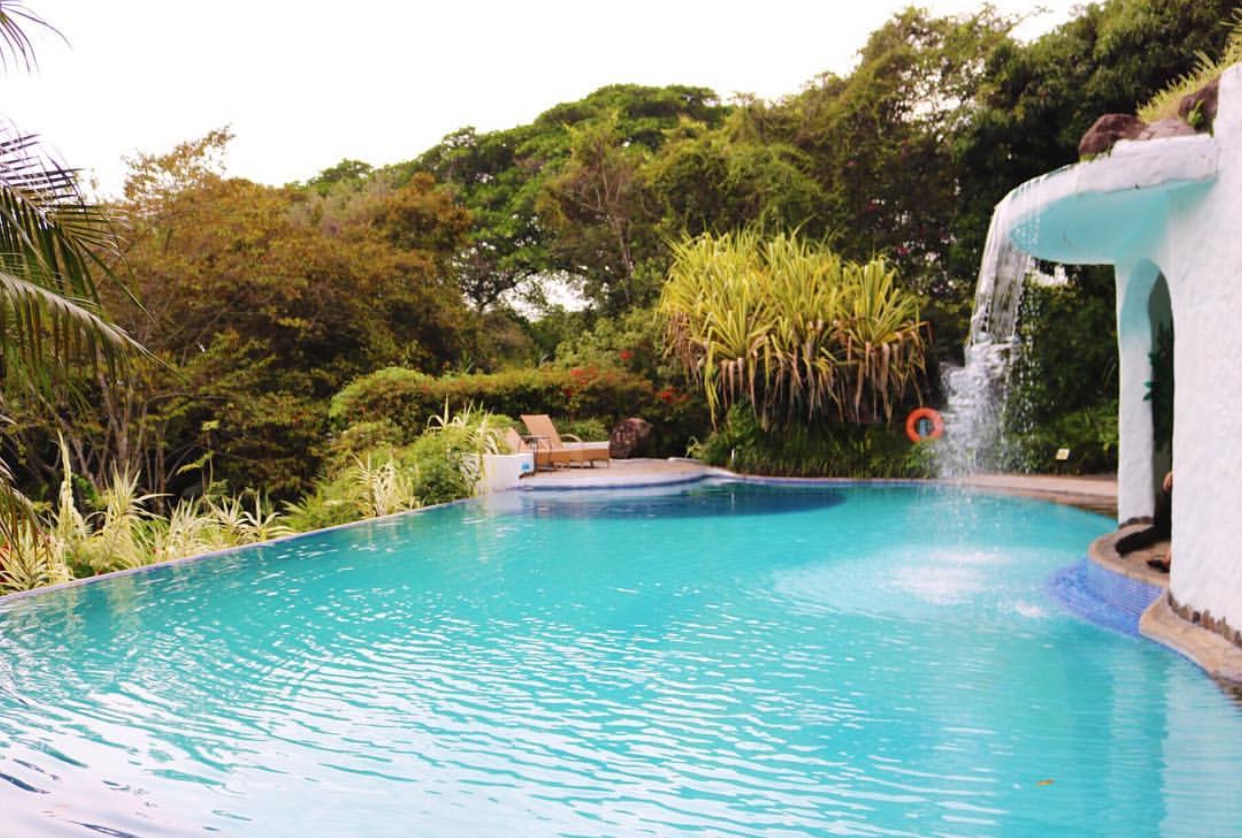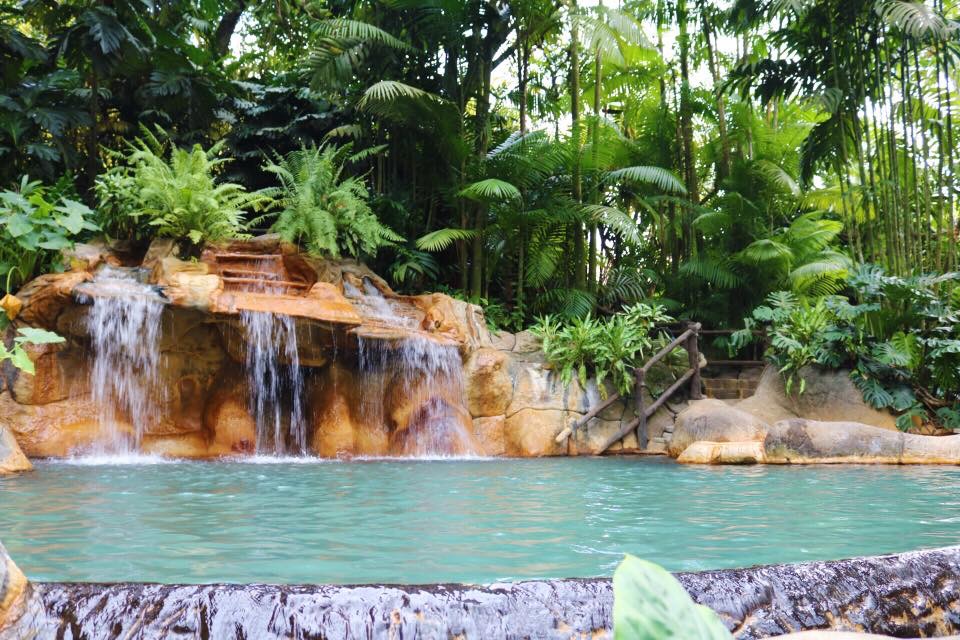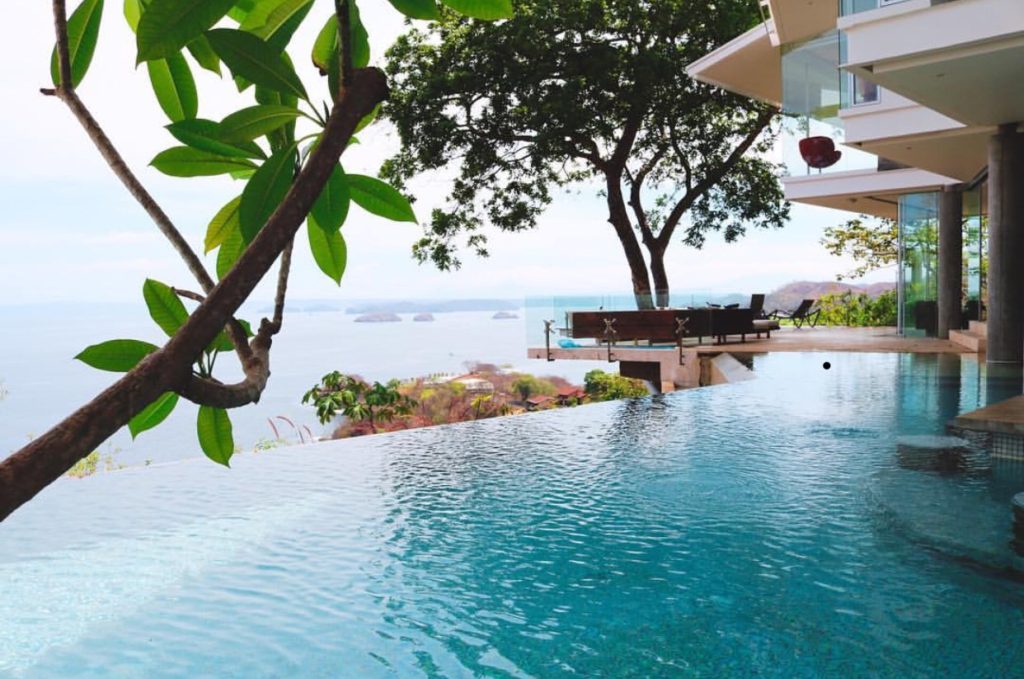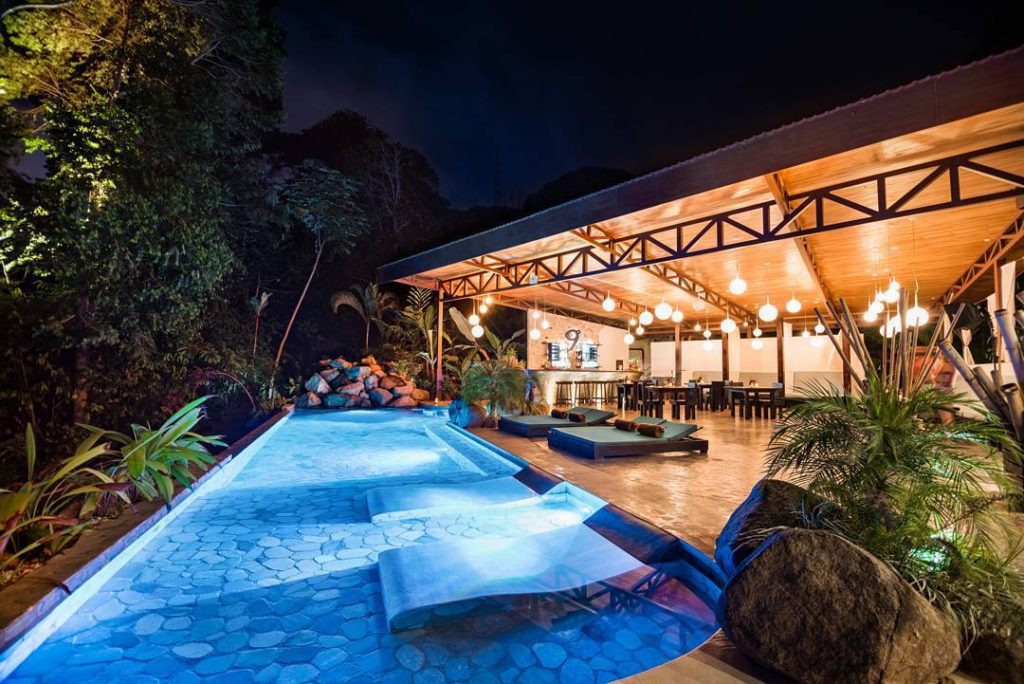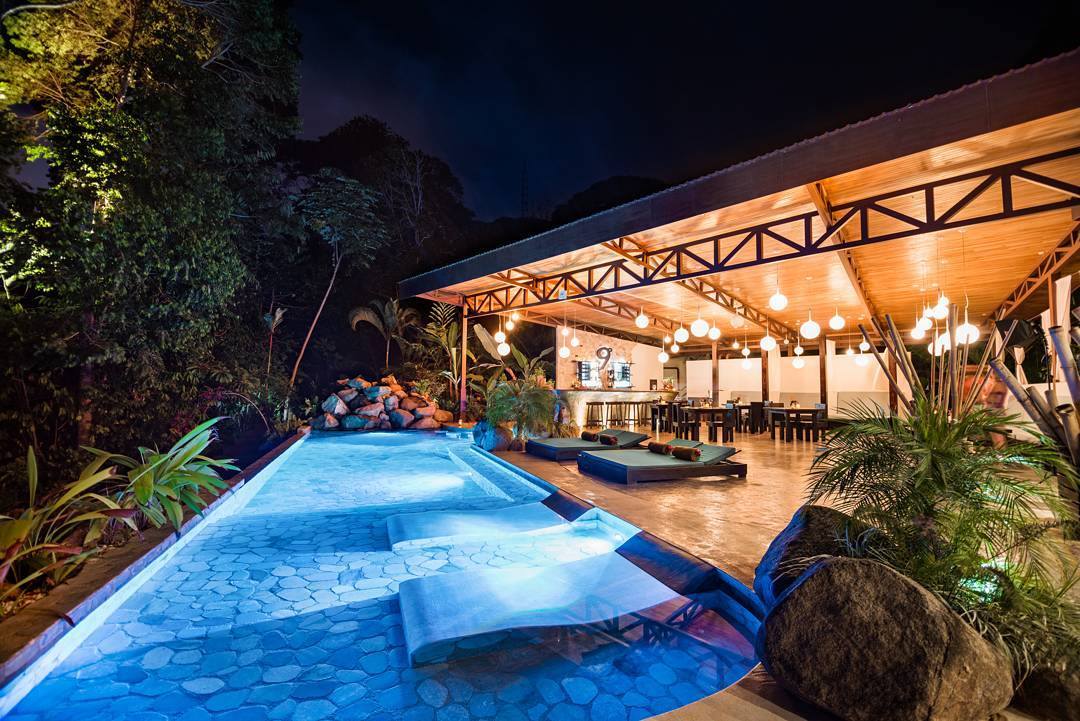 If you can't travel to Costa Rica during the holidays, then plan your family summer vacation the first week of June 2019. Riserva Tour and Travel has reserved June 1-8, 2019 at the Vista Celestial for our clients only.  Click on this link to learn more about this amazing getaway package.  Please comment, share with friends, family, or send us an email for more information about this trip. [email protected]
6.  Telluride
Telluride is a beautiful destination to experience any season of the year, but it makes for a perfect holiday family vacation. It is a unique historic mining town now transformed into a hip/artsy spot located at the end of a spectacular box canyon surrounded by the San Juan Mountains.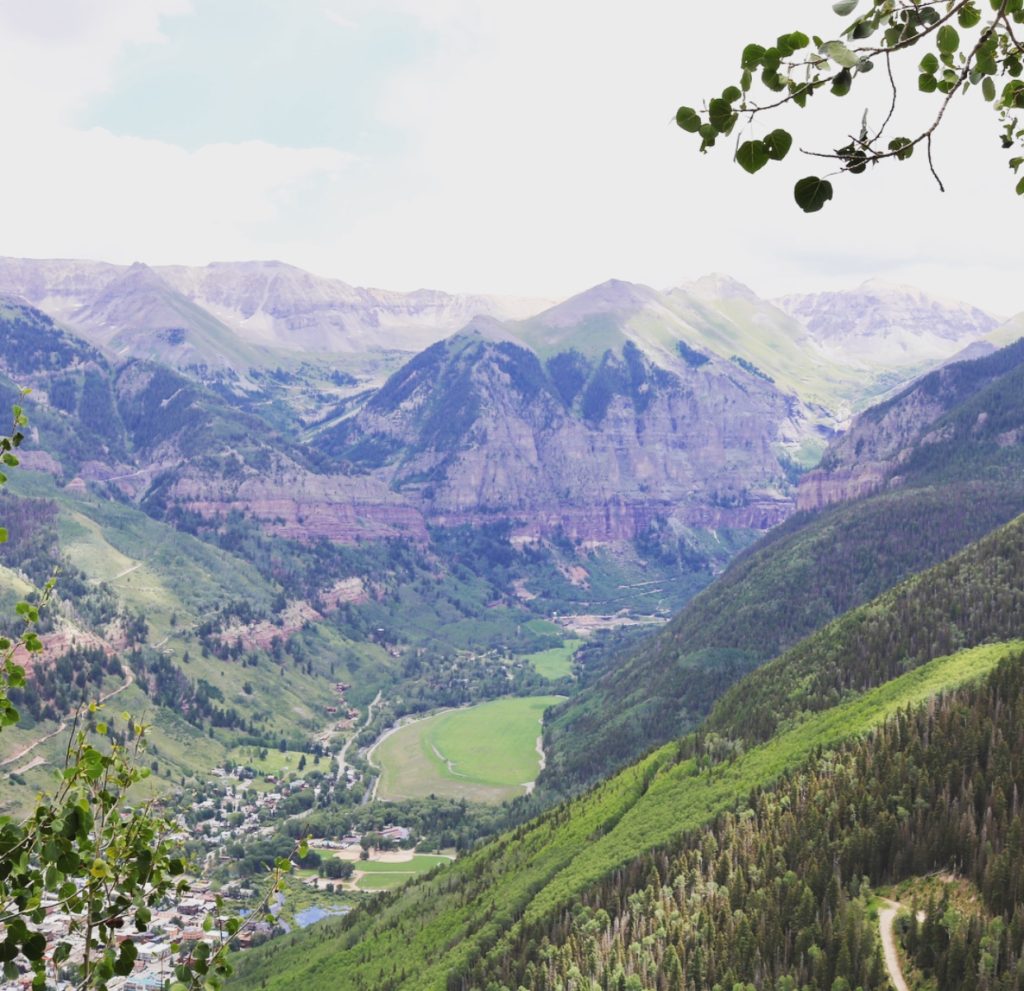 This charming town stands out during the holiday season with a holiday art bazar, Noel Night, Holiday Prelude in the Mountain Village, and other fun winter events the whole family will enjoy.  You might also want to include an overnight trip to Durango, and experience the Polar Express.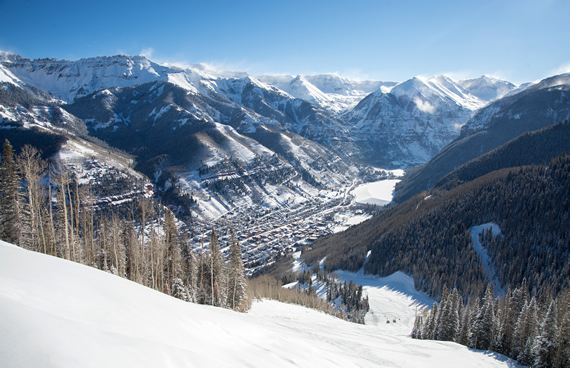 Imagine spending the holidays by a warm fire enjoying hot chocolate, smores, or a glass of wine with your loved ones after spending the day on the ski slopes. Plan to take a magical sleigh ride, visit Santa, and view all the magnificent light displays. If you are In Telluride on Christmas Eve, you will be able to enjoy the annual Christmas Eve Torchlight Parade.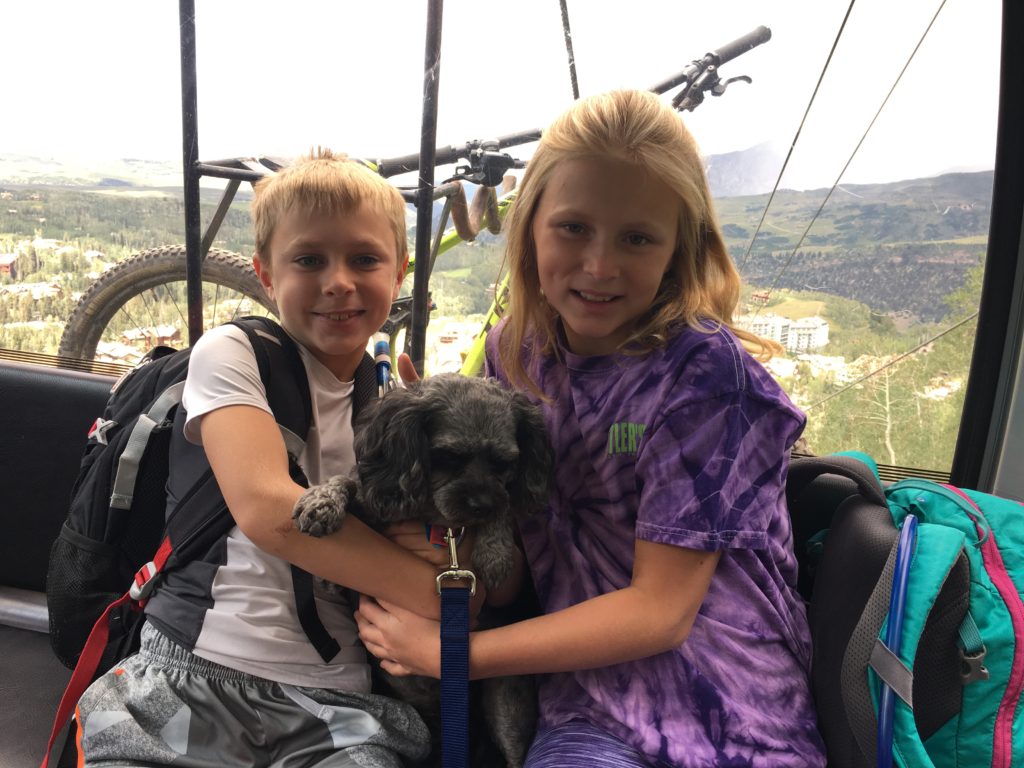 There is no shortage of wonderful places to stay in Telluride, if you want a real treat try one of our favorites, Inn at Lost Creek. The rooms are large, the service is impeccable, and you can enjoy the spa and indoor heated pool and jacuzzi at the Peaks Resort and Spa.  To learn more about Southern Colorado click on the link from our blog: Telluride and Crested Butte Colorado.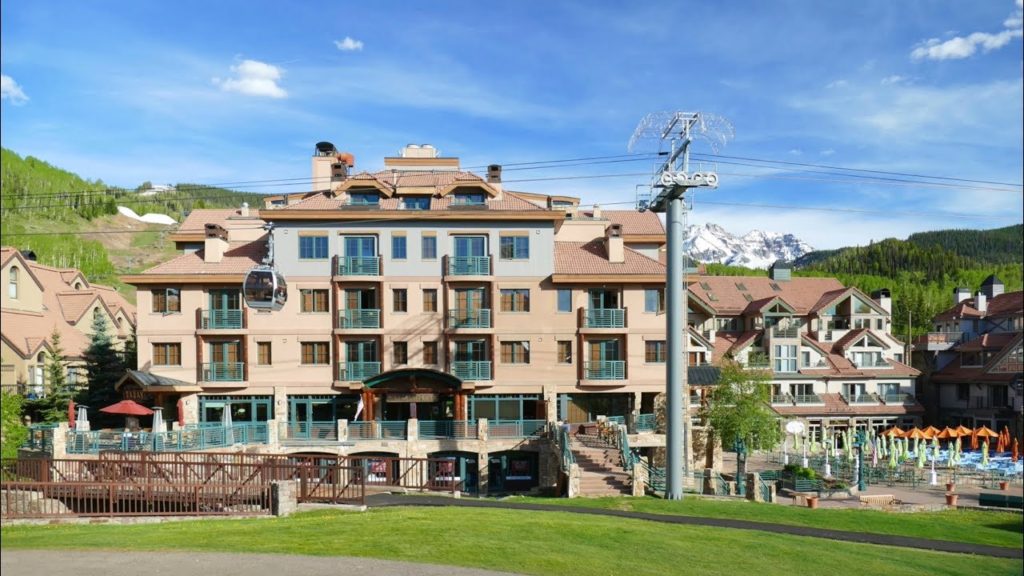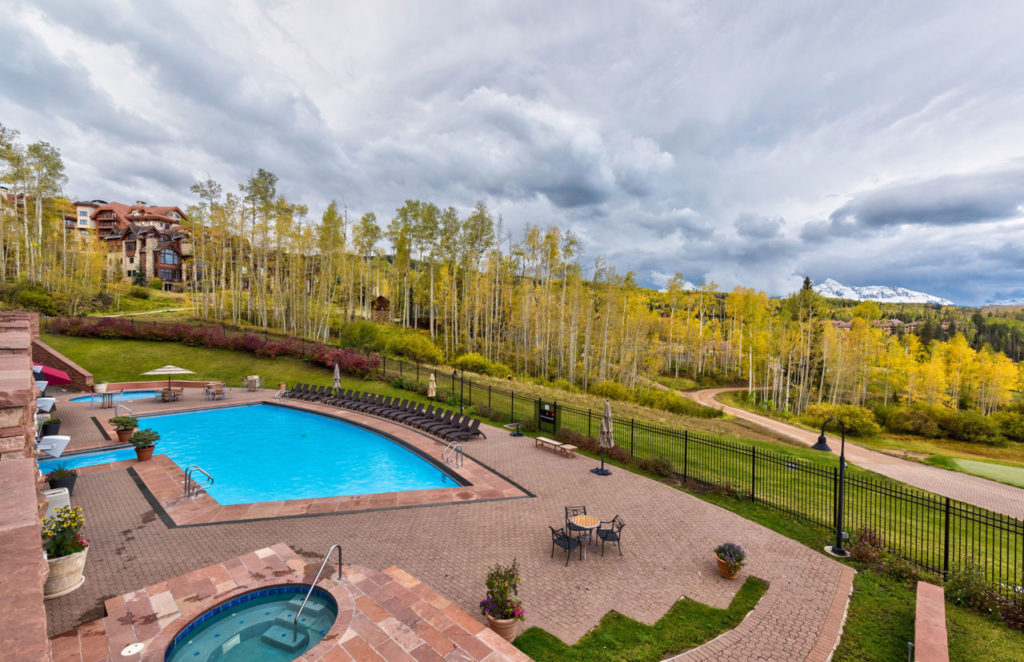 7.  Whistler, British Columbia
When you plan your holiday season you want to be assured it will be truly special.  Whistler, British Columbia is the perfect place to enjoy a white Christmas with your loved ones.  You will feel like you have stepped into a winter wonderland. The snow covers the entire village, twinkling lights are strung throughout the town, and there are lots of  holiday festivities that will entertain the whole family.  
Why choose Whistler for your holiday vacation, and is it affordable?    A few reasons why Whistler is affordable for a holiday is that the exchange rate is good, Vancouver is an hour and half a way, and there are numerous free family holiday events to enjoy. The Fire and Ice show is definitely a top attraction.  You will watch world class skiers and snowboarders fly and twist through a burning rings of fire, the show ends with a magical display of fireworks.  Other fun activities include tubing, ice skating with Santa, snowmobiling, dog sledding, winter zip lining, eagle viewing, and heli-skiing for the adventures.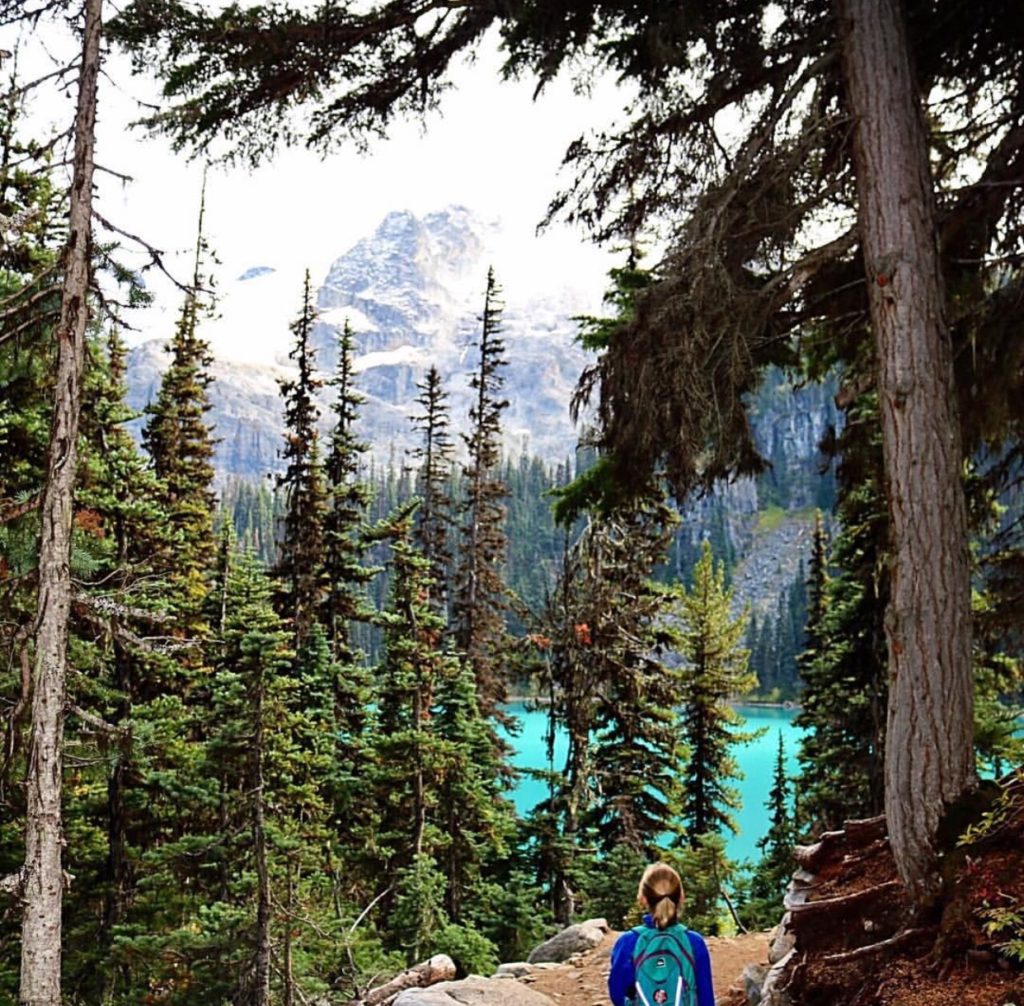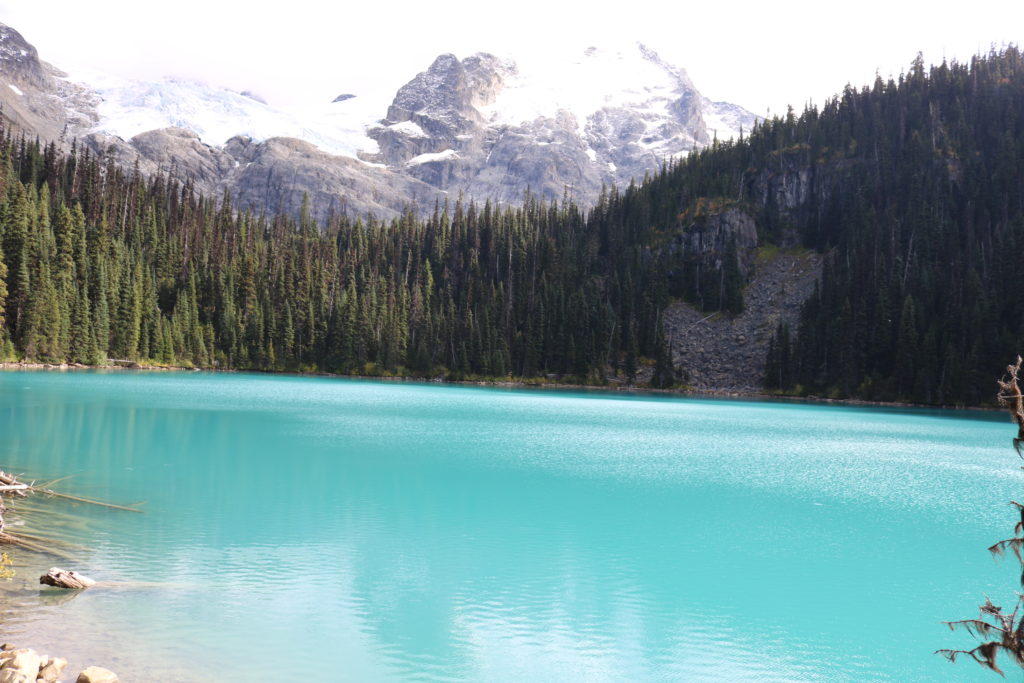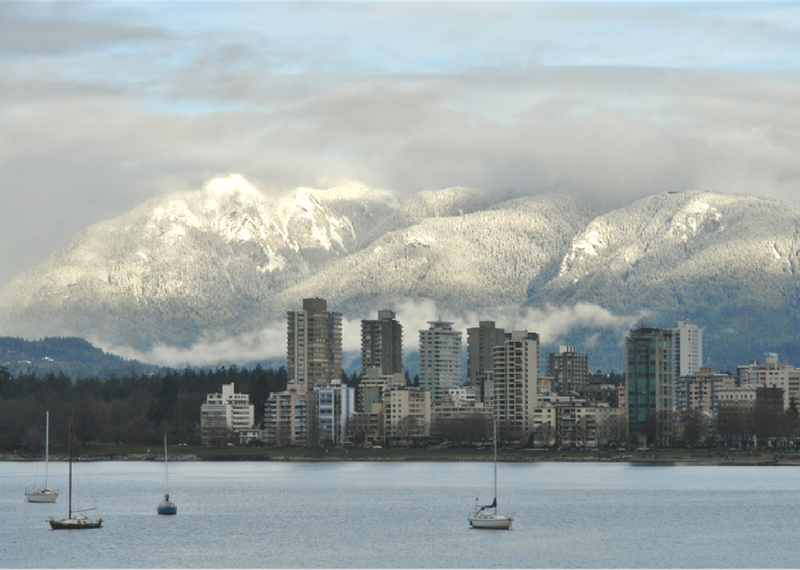 There are plenty of hotels, homes, and condos in the Whistler area. Riserva Tour and Travel's top pick is the Evolution Condo, located near Creekside Express Gondola in Whistler Creekside Village. Our kids enjoyed all of the amenities at the condo which consisted of an outdoor heated pool, two hot tubs, a sauna, eucalyptus steam room, fitness center, game room, and movie theater. Click on this link to see a youtube video of the condos.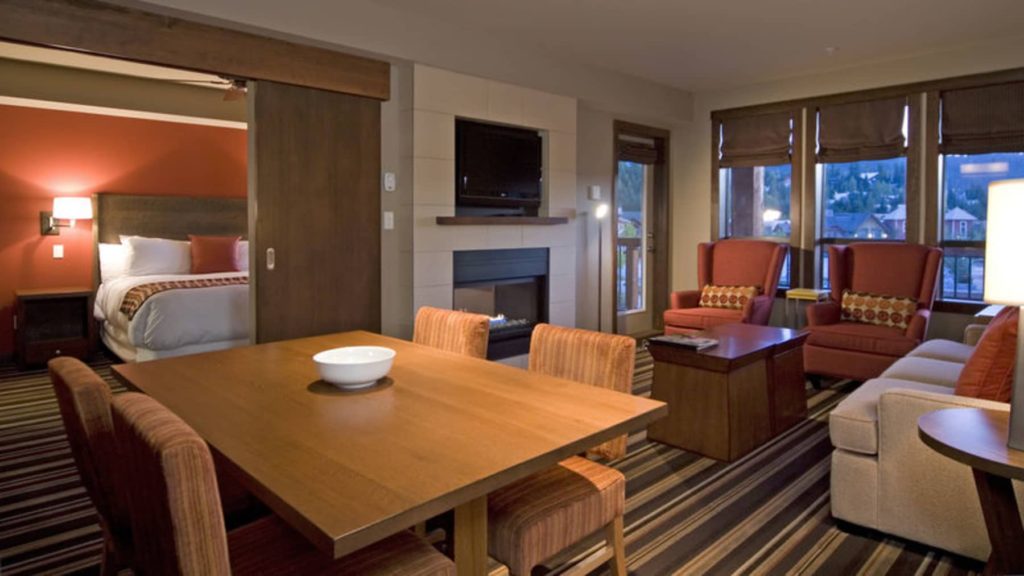 Please share this post with your friends, leave comments, and tell us your favorite holiday destinations. Feeling to stressed out to plan your holiday vacation we can help. Email me at