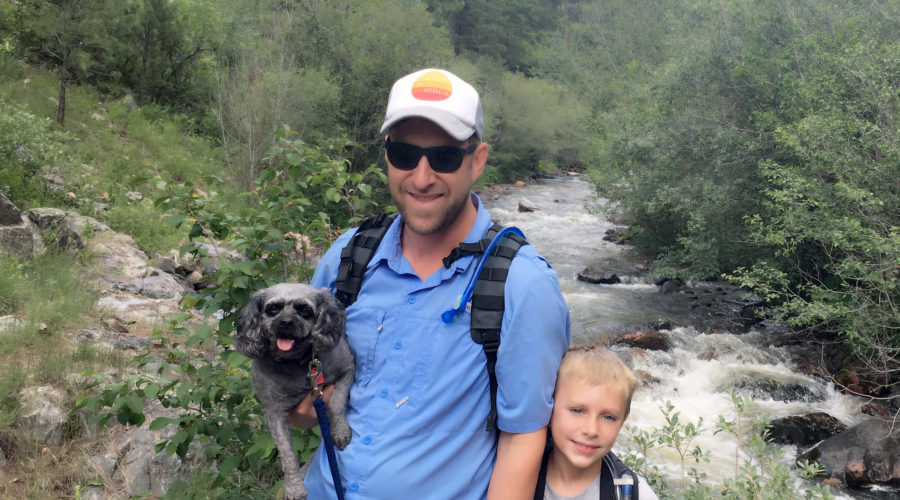 Trekking with a Purpose
Here we are starting an adventure of a lifetime, we sold our house, sold the majority of our worldly possessions, starting a family adventure travel business, home schooling our kids for a year, and setting off to explore parts of the US, Europe, and Costa Rica over the next 10 months.  So, how did we get here and what is our purpose?  The answer is not  exactly short and sweet and the best way to explain is to tell the story of where it all began and what it all means to us.
Deciding to do this trip and start our own business was born out of two big life changing events for our family in June 2016.  I had been having chronic leg and hip pain for about 18 months and after many doctor visits I found out in the spring of 2016 that I would need a hip replacement.  My surgery took place on June 1st and later that month we found out that Julie had been laid off from her job after 13 years with her company. These life changing events led to a lot of reflection.
We decided we had a two choices, we could continue to do what we were doing or change things up and do something completely different.  We have always loved Costa Rica, so our first thought was to move to Costa Rica for a year and start a tour business providing a unique travel experience that would allow travelers to immerse themselves in the culture of Costa Rica and all it has to offer.  This idea grew into starting a family adventure travel company and traveling to many places throughout the US, Europe, and Costa Rica.  We've always had a passion for travel and my degree had a minor concentration in recreation and tourism, so it felt like a great fit.  The next phase we developed was not only traveling to build our first hand knowledge of family adventure travel but to also blog about our adventure as we go.  We wanted it to be more than just traveling, we wanted our business and our travels to have a purpose.   Our purposes and goals include:
Gaining first hand knowledge of our destinations to build our travel business

Show our kids the world and enjoy family adventure travel together

Seeing new places, learning about new cultures and their history

Sharing our love of travel with others to inspire them to get out and explore all the world has to offer
Bringing people and families closer together through travel
When I reflect back on my childhood the things I remember most are the great experiences not the new toys I got or some material object.  I remember the wonderful vacations that my parents took our family on and the experiences we had together.  I was extremely fortunate to have those experiences, and now we want to inspire others to go travel so they can make the same kind of memories with their own family.
Please reach out to us to start making your own memories! ~ Bryan
You can always get in touch with us at:
email: [email protected] or [email protected]
phone: 512-784-5568 or 512-906-6291