Riserva's 12 Days of Travel Deals: Day 5
​Have you ever been curious about your ancestry or discovering your family's origin? Plan your next holiday by learning about your roots, visiting sites that marked a turning point in your family history, and traveling to destinations where you can walk in your ancestor's footsteps.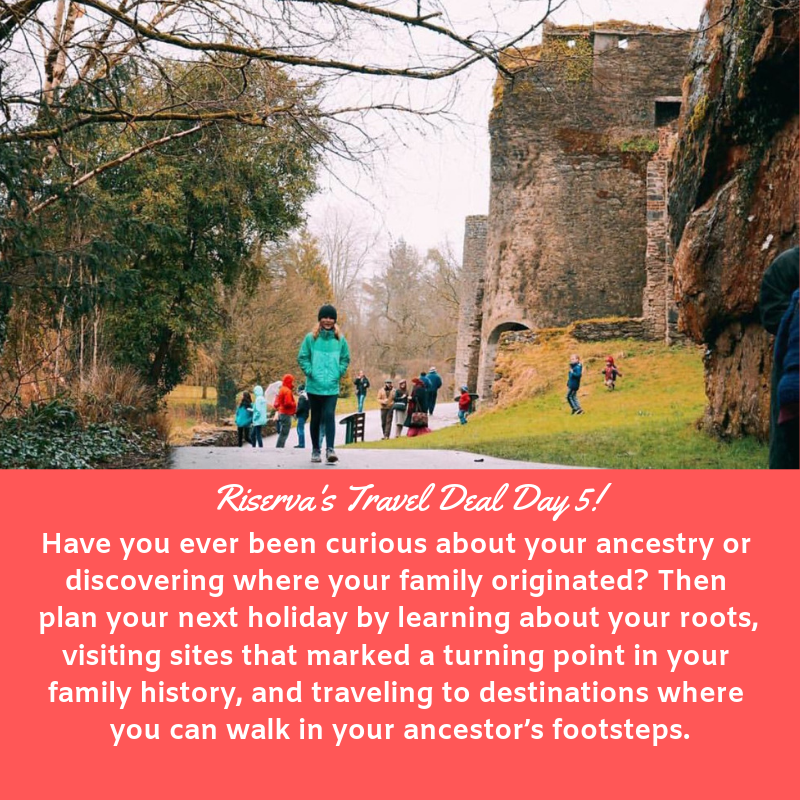 The first 4 people who book a trip with Riserva Tour and Travel to discover their past, will be mailed a free ancestry kit from 23 and Me. Once you return your kit to 23 and Me it will take approximately 6-8 weeks to receive the results. You will then share which country or countries of family origin you would like to discover. From there you relax while Riserva Tour and Travel creates a 7-10 day travel itinerary that will allow you to truly find your heritage. Where will your ancestors' footsteps take you? Chances are you will be surprised what you find!
To book your holiday getaway or for more details, email me: