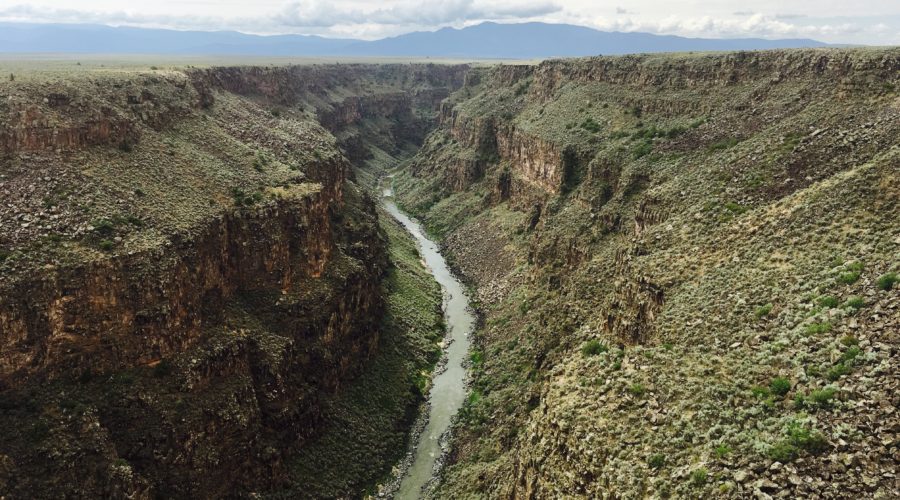 New Mexico – Family Adventure in Santa Fe and Taos
Starting our 10 month travel adventure was surreal. We set off on our first 4 month leg to the Pacific Northwest with so many emotions, excitement, nervousness, anticipation, and the overall frenzied madness of trying to get ready to leave town. While we have planned and dreamed about this for a long time, when it comes time to get started lots of realities and questions are at the forefront of your mind. Did we close out all of the bills? Are the kids set for homeschooling? How will the business start off? What will life on the road be like? Did we pack everything? Are we crazy for doing this? I could go on and on about the questions that were racing through my mind, but once we hit the road to New Mexico I realized that life keeps moving and things will work out one way or another whether we are at home or on the road.
Arriving to the mountains outside of Santa Fe was truly a fresh breath of mountain air. Not only was the temperature about 50 degrees cooler and just a tad less humid than central Texas, there is just something special about that Rocky Mountain air. When you take that first breath and feel the cool air, you know you are somewhere special…the Land of Enchantment. There is something intoxicating about the mountains and it is amazing that you can drive to Santa Fe in about 13 hours from a world away in Central Texas. We had a wonderful adventure in the Land of Enchantment, I hope you enjoy the recap of our experience along with some photos.
Santa Fe
What a wonderful place, so vibrate with art, culture, natural beauty, restaurants, and adventure. We enjoyed great meals, strolling through the square, a family highlight at the amazing art installation Meow Wolf, and topped it off some great camping and hiking in the Santa Fe National Forest. The area around Santa Fe truly has something for everyone, you can get your foodie on (100s of restaurants), outdoor on (fish, ski, snowboard, hike, etc.), really get your art on, or just relax and take it all in.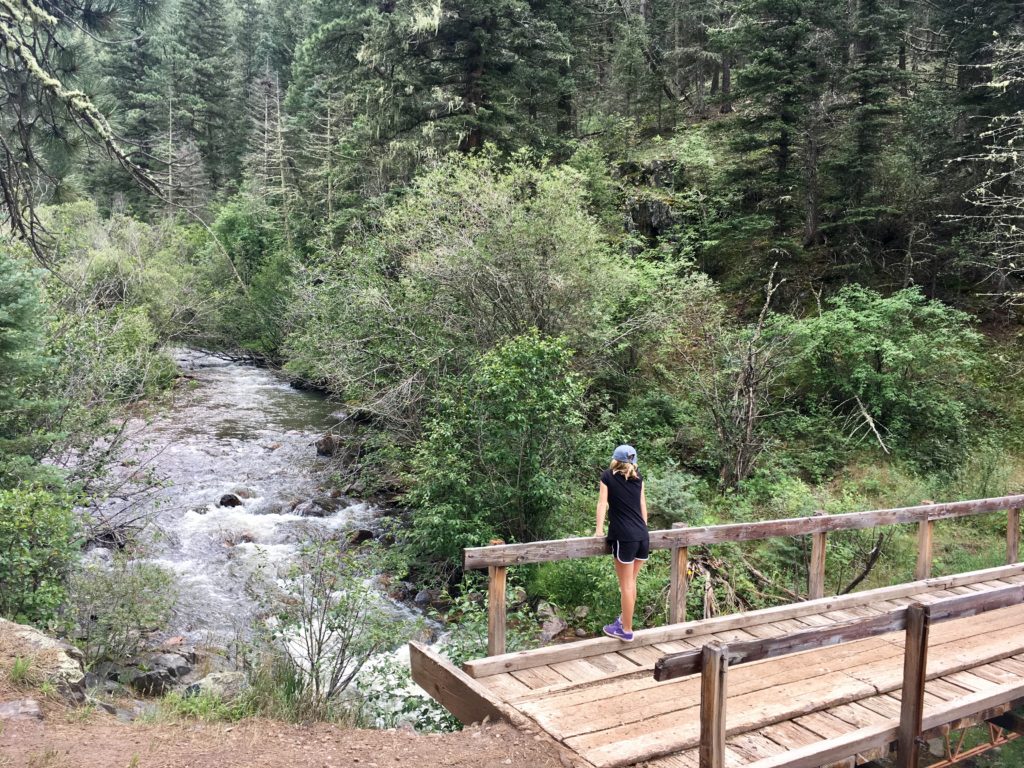 The kids loved visiting the interactive art installation Meow Wolf (https://meowwolf.com). The installation is a collaborative art project between numerous artists based around a mysterious family and what happened to them and their house. It is all hands on and you explore their house that has been opened to other dimensions while trying to solve the mystery of their missing son. As you explore, you can climb through a washing machine to another dimension, play a digital harp, and be surprised around each corner you turn.  You could spend all day here whether you are a kid or an adult, it is an absolute must see for any visit to Santa Fe.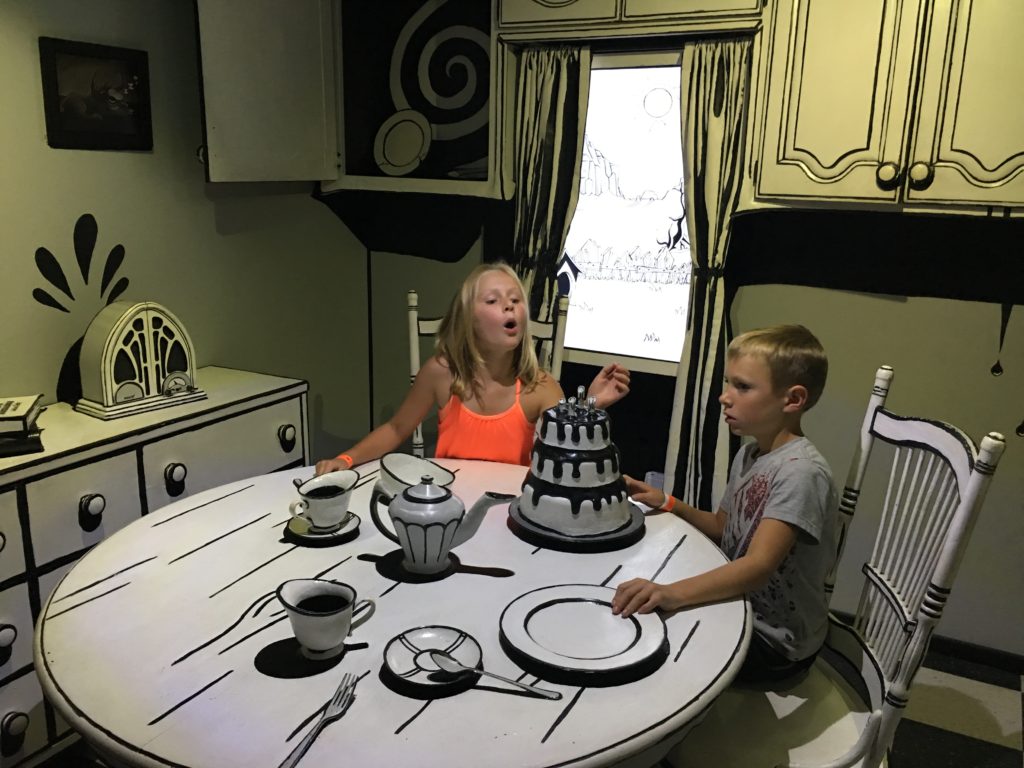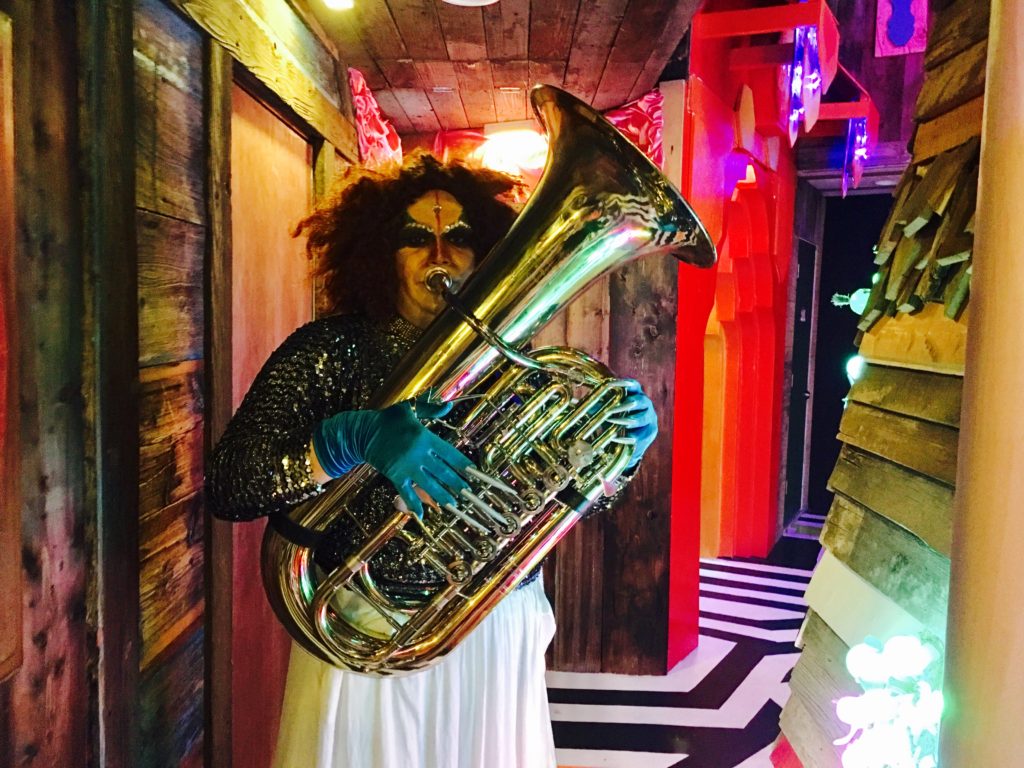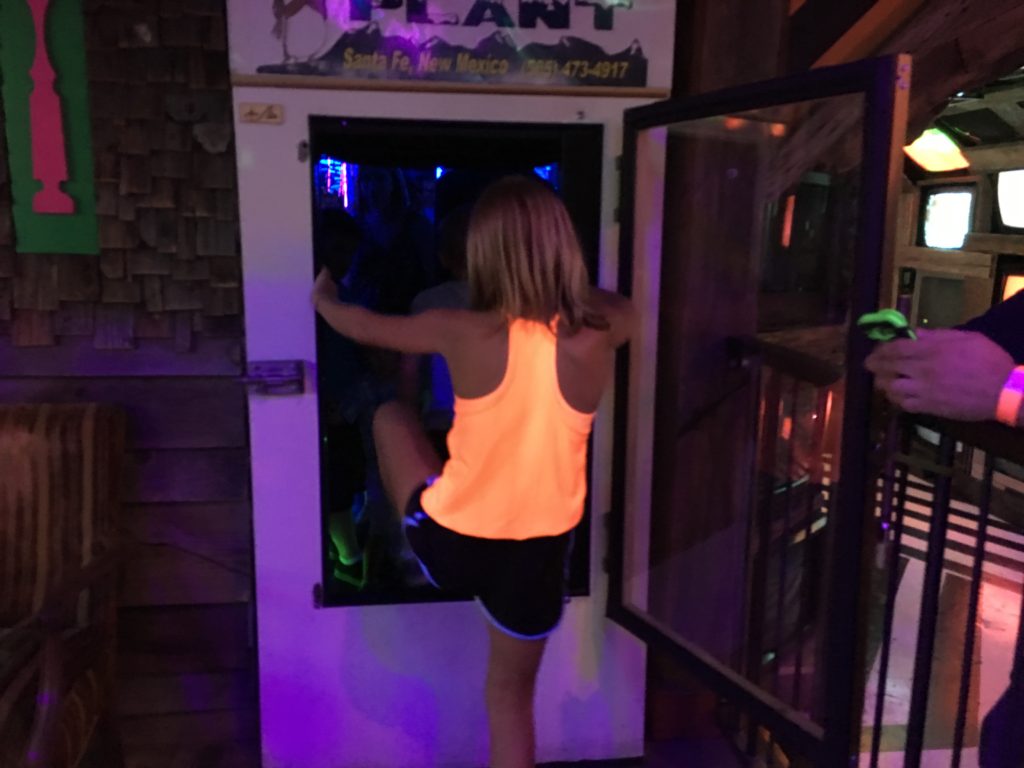 We wrapped up our stay with a couple of nights camping in the Santa Fe National Forest at a nice campground right on the edge of the Pecos Wilderness near the beautiful Pecos River. It was an adventurous drive up the Forest Service road to the campground but well worth it. We had a great time hiking, enjoying the beautiful scenery and solitude of the mountains, and discovered that our Cavapoo, Holly, is quite the hiker. This came as a bit of a surprise because Holly is known as the "lazy dog" amongst our family. Santa Fe and the surrounding area is a great get away which we highly recommend.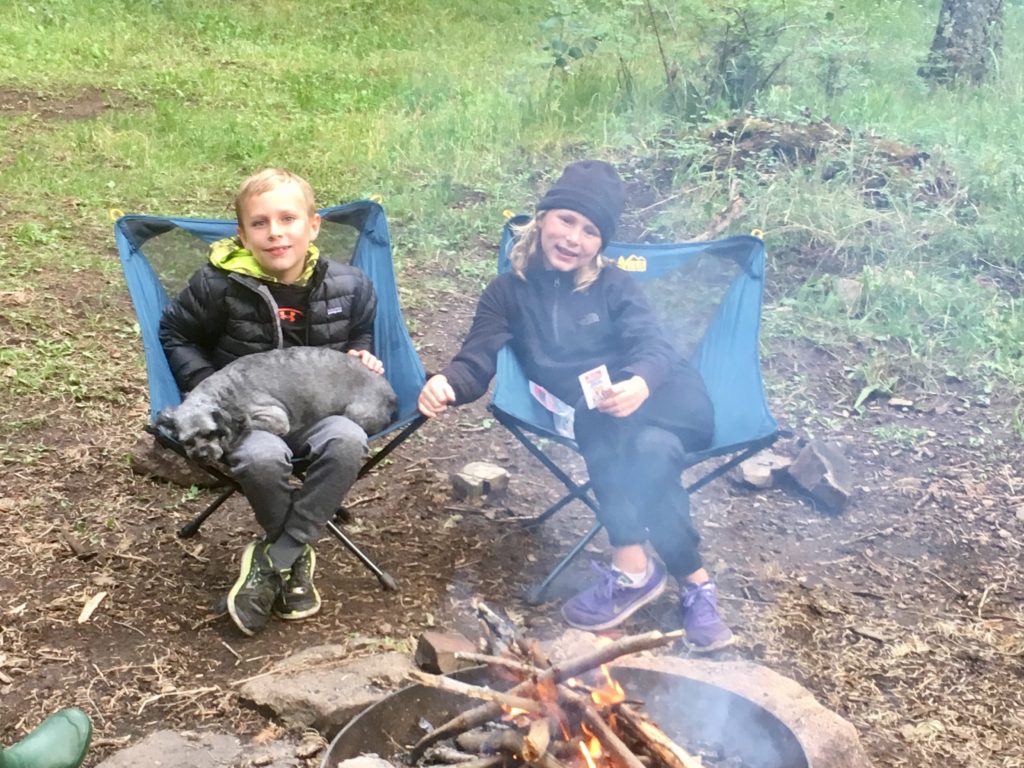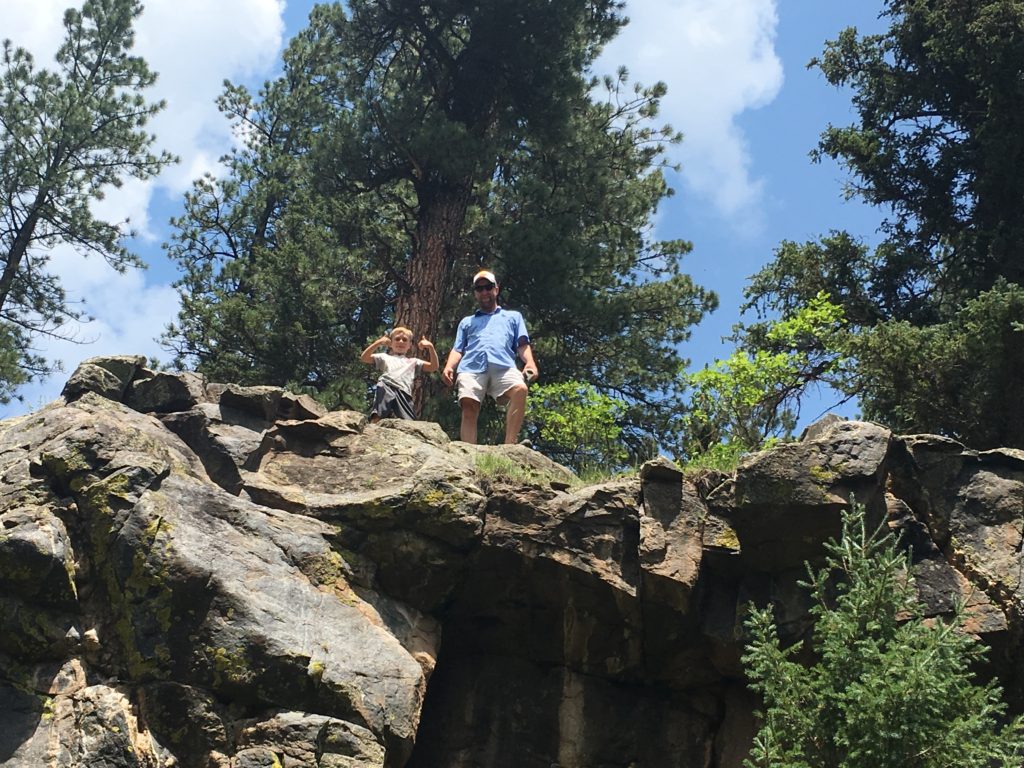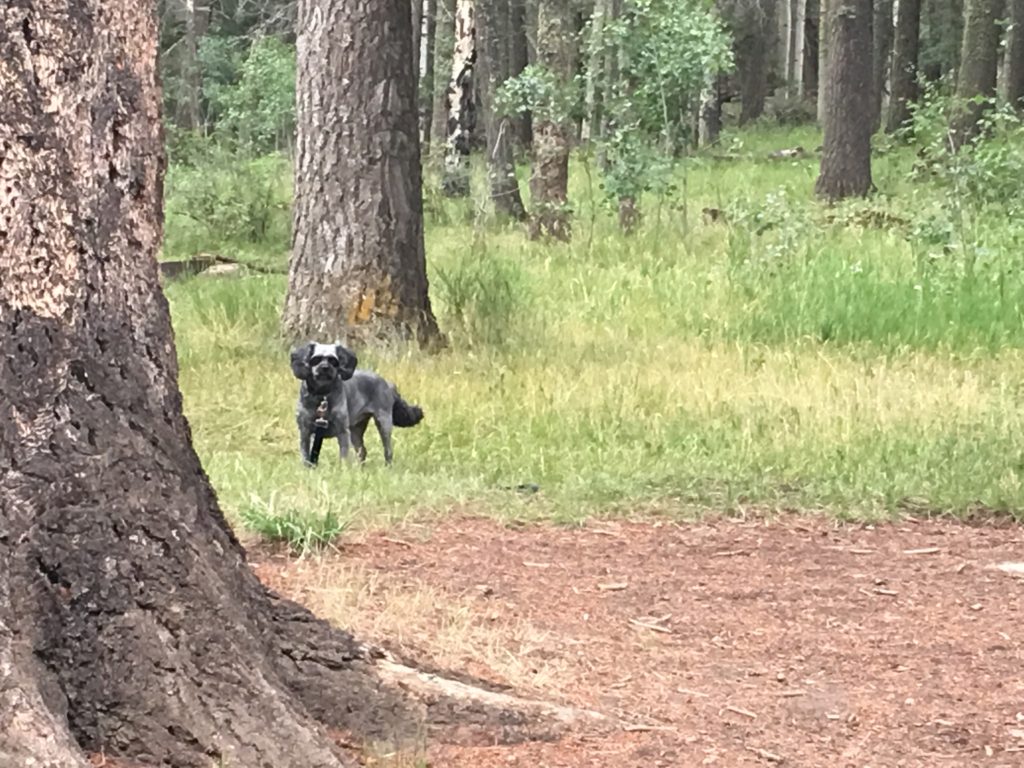 Taos
We had not planned on stopping off in Taos because we have been there a few times recently, but after a visit with a good friend, we discovered there was a whitewater rafting trip we had to do. Our friend introduced us to his good friend and the owner of New Mexico River Adventures, Matt Gontram. Matt runs a fantastic rafting company that is very family friendly and offers a wide range of options for beginners to thrill seekers. We can assist you with planning a great rafting trip through NMRA whether its a half day trip or a multiple day river adventure. The Rio Grande River and Gorge are just outside of Taos adding great opportunities for more outdoor adventures like hiking, rafting, or fishing.  Taos also has a great local art scene, awesome town square with shopping and restaurants of all types, and is surrounded by the natural beauty of the Rocky Mountains. A trip to Taos has so much to offer, whether you hike the Rio Grande River Gorge, go skiing or snowboarding at nearby resorts (when in season), fish the rivers and mountain streams, shop for beautiful Native American art and jewelry, the options are almost endless.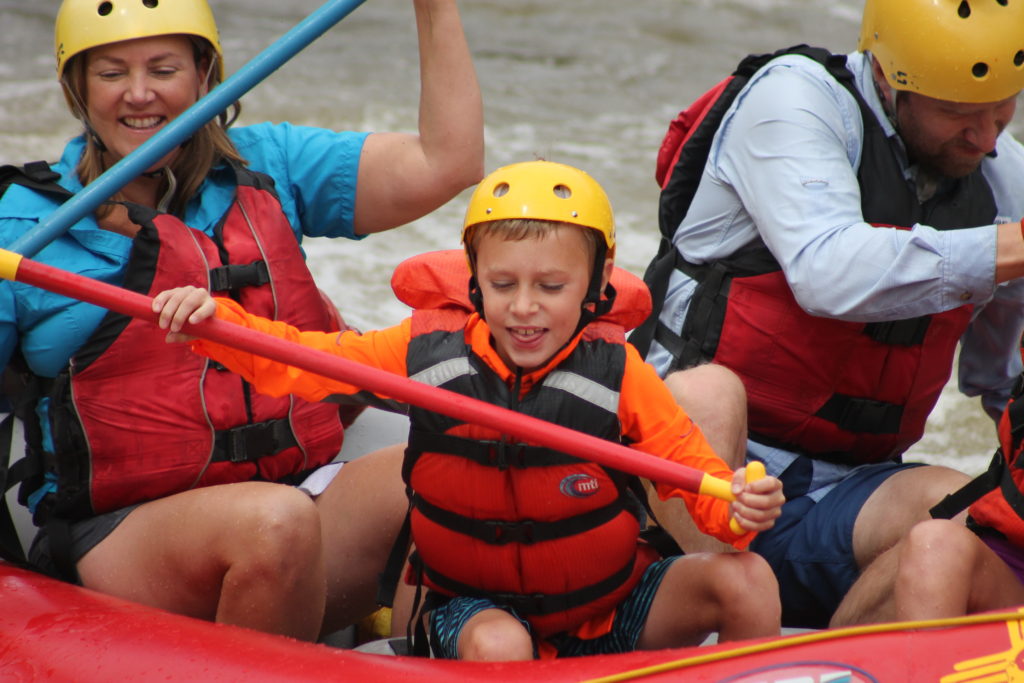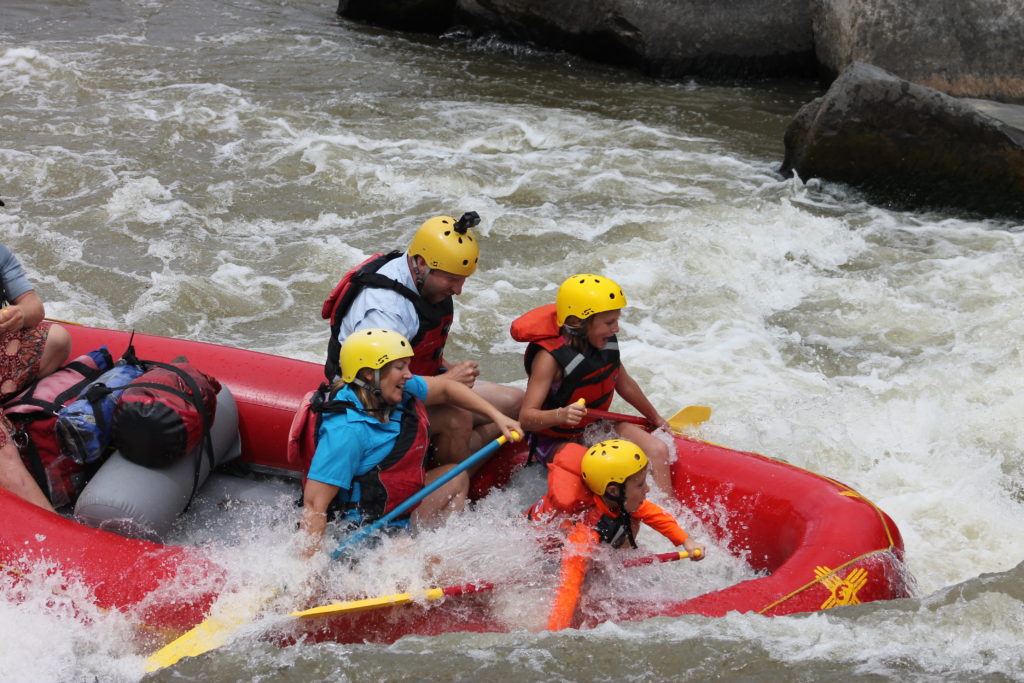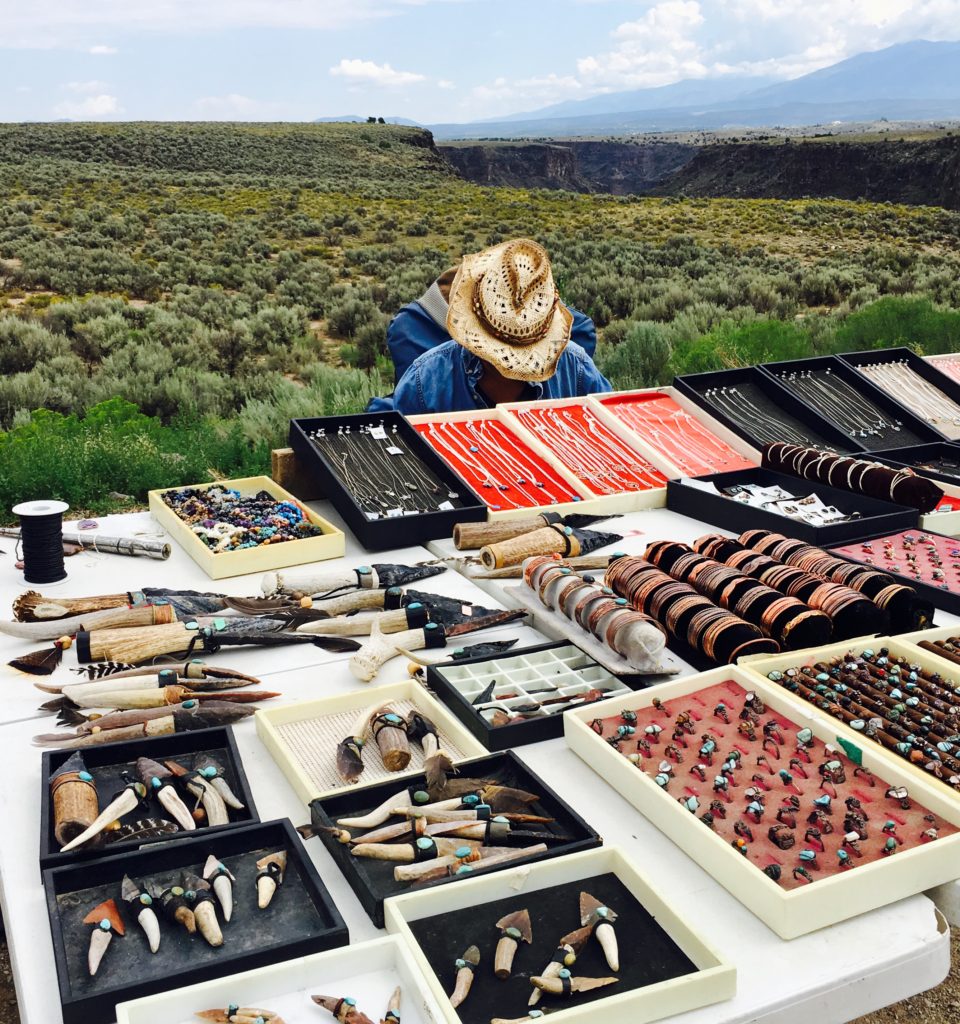 The great thing about New Mexico for me is not just the wonderful things it has to offer, but it is only a days drive from Central Texas, relatively affordable when compared to Colorado resorts, and a great place for families to explore all the Rocky Mountains have to offer. If you are interested in more details or booking a great family adventure to New Mexico, all of the seasons of the year have something unique to offer, so please get in touch with us to arrange the perfect family adventure for you!