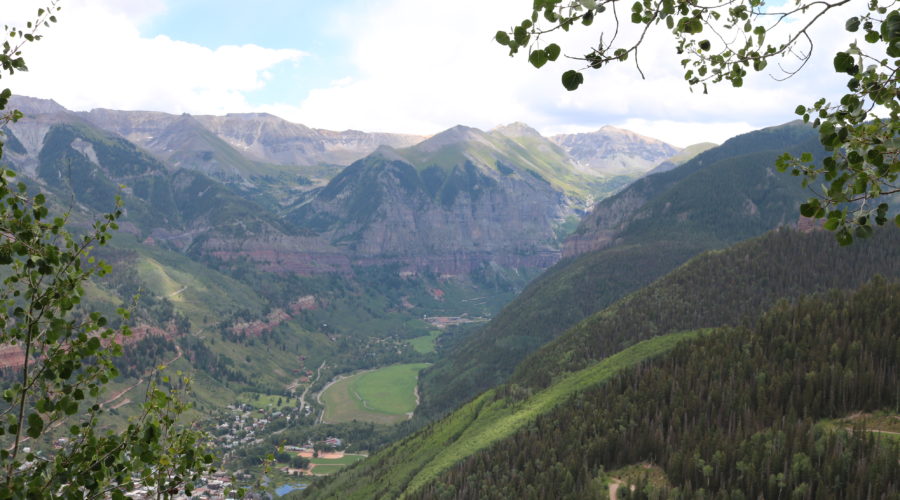 Great Places to Stay: Telluride and Crested Butte, Colorado
As we traveled through Southern Colorado this summer we found two great resorts in Telluride and Crested Butte which we would highly recommend for your next visit to the area.  It is a perfect time to book a summer vacation to Colorado and it is not to late to get a ski trip on the books for later this winter or spring.  Take a look at our reviews of each resort and find links for booking options.  We have recently joined Booking.com as affiliate partners and hope you will find the direct links to the properties useful.
Telluride – The Inn at Lost Creek
We ended up at the Inn at Lost Creek after a disastrous start in Telluride.  The first place we booked turned out to be an absolute nightmare and we were sent scrambling to find a place at the last minute.  Even though it was a stressful event, sometimes things are meant to be and we ended up finding one of our favorite resorts anywhere.  Not only is the Inn a beautiful property in the heart of the Telluride Mountain Village, but the staff really puts this resort over the top.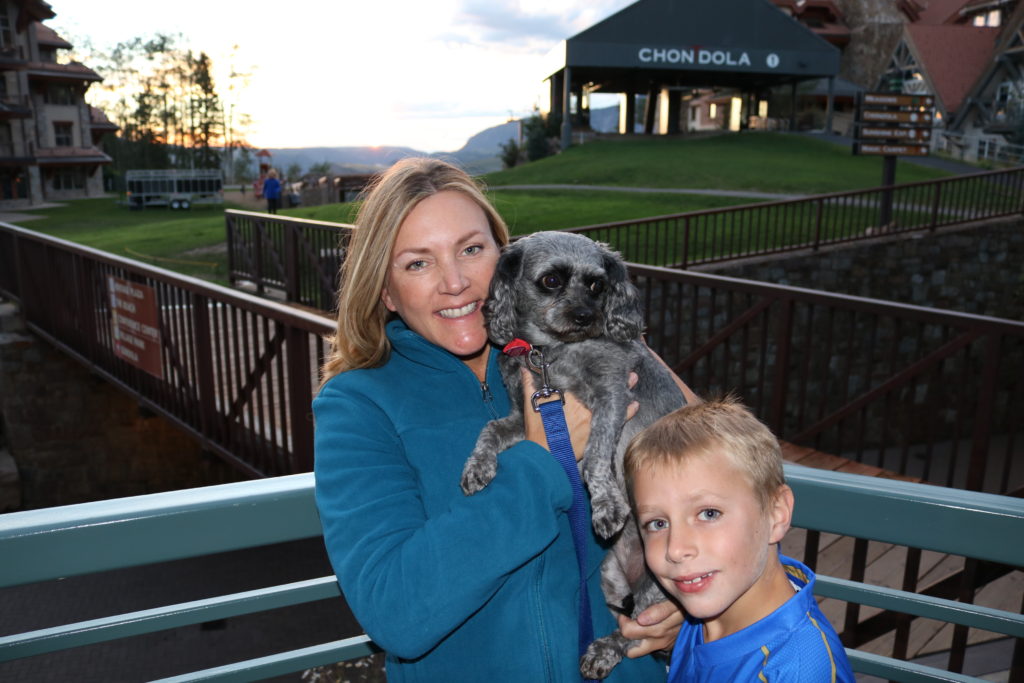 You are greeted with a warm welcome the minute you walk in the door at the Inn.  They were even excited to see our furry family member, Holly the Cavapoo.  We were promptly checked in, taken to our junior suite with the help of a bellman delivering our luggage and showing us the ins and outs of the very well designed space.  Our room had a super comfortable queen bed set off from the living area which was furnished with a top notch pull out sofa for the kids.  The room was also outfitted with a washer/dryer combo, a small refrigerator, a microwave, coffee maker and a two burner stove making it perfect for a quick meal.  I cannot say enough about the layout and design of the room, it is the perfect blend of home amenities while maintaining a resort feel.  To top it off there is a Mr. Steam in the shower which is awesome for the cool, dry mountain air environment.  They have a nice selection of rooms ranging from a studio to full sized two bedroom condos.  It is so nice to have amenity options of a condo combined with the service of a hotel resort.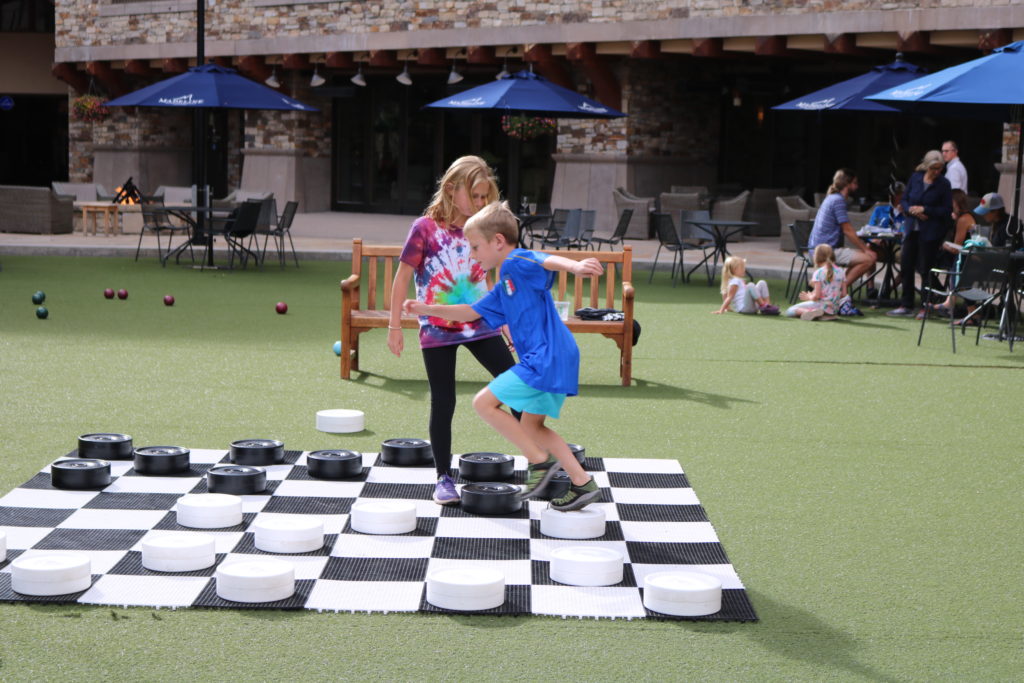 The Inn has great hot tubs which you can reserve on a schedule at the front desk so you get to soak in privacy rather than share the tub with strangers.  In addition to the on-site hot tubs, you can utilize the spa and pool facilities at the Peak Resort just a short walk away where they have a full sized heated pool and a water slide for the kids! The on-site restaurant has wonderful Thai food during the day and evening while serving a great breakfast buffet in morning.  The staff was beyond amazing, they cater to your every need, and maintain a spotless property while being a pet friendly resort.  The location in the Telluride Mountain Village puts you close to all the activities for the kids, puts you steps away from the free gondola to get into town, and during ski season you are right on the slopes.  Plan you trip to Telluride now and book a room at the Inn at Lost Creek, you can thank us later.
Here is a direct link to book the Inn through Booking.com:
Crested Butte – The Lodge at Mountaineer Square
While in Crested Butte we stayed in mountain village at the Lodge at Mountain Square.  This is a great condo development for families to stay in and if you do not want to drive into town there is a free shuttle that runs between the village and downtown Crested Butte until midnight.  The resort is in the heart of the mountain village so you are near the lifts, restaurants, shopping, ski and bike services, all which makes it the perfect spot for summer or winter stays.  They offer everything from a king suite to a 4 bedroom condo that can sleep 12 guests.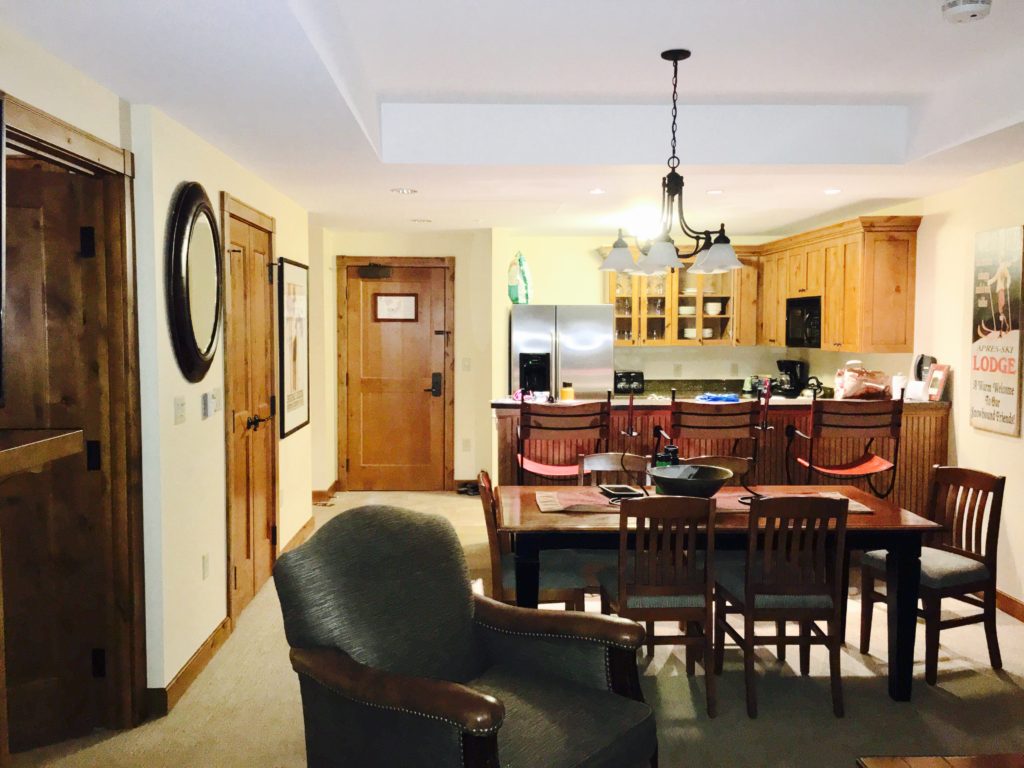 We had a great 1 bedroom condo that was plenty big enough for our family of 4.  Our unit had 2 full baths, a large living and dining area, full kitchen, full sized washer/dryer, and a great balcony.  Even though you are in a condo, you have resort services with a full staff on hand to assist you.  They have a great pool and hot tub on-site while the location was perfect for our kids to check out at the Crested Butte Adventure Camp.  It is an awesome set up for summer mountain fun, they had a blast rock climbing, bag jumping, and flipping around on the bungee trampoline.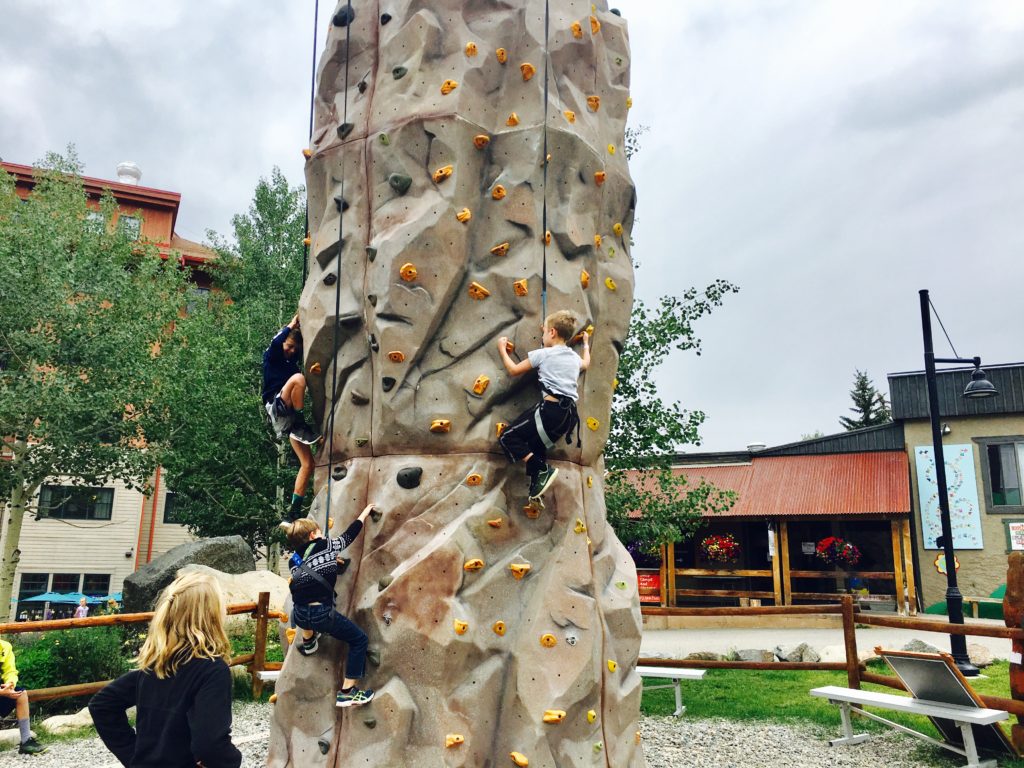 The combination of location, condo style suites, great staff, and high quality rooms makes the Lodge at Mountaineer Square the perfect property for your next trip to Crested Butte.  There is no doubt you will have an absolute fantastic time in Crested Butte whether it is winter, spring, summer, or fall.  It is a gorgeous area of Southern Colorado that provides an amazing back drop for any mountain adventure you can imagine.  On top of that the town has a unique, historic mining feel while the people are warm and welcoming.  We can help you plan your full vacation or you can use our link below to book a room.
Here is a direct link to book the Lodge through Booking.com: