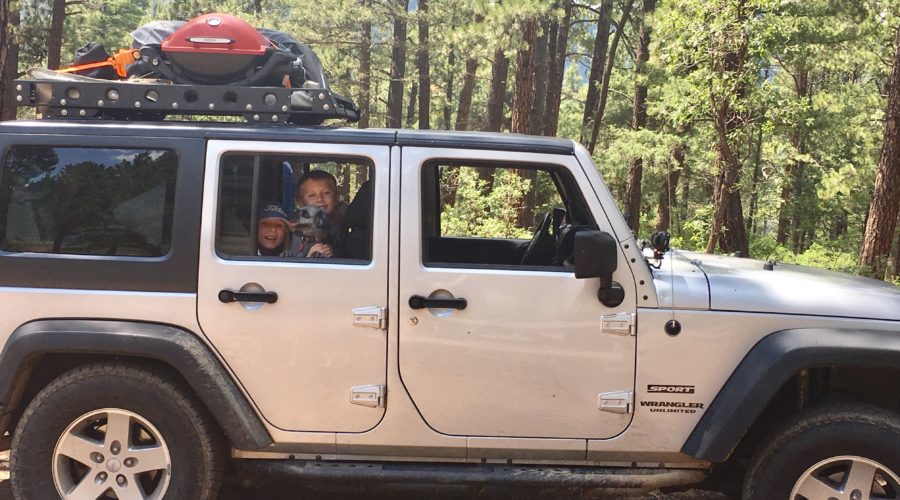 Goin' Out West!
We are setting off on an adventure of a lifetime to start our business and make memories that will last a lifetime.  Here is a little sample of some of the places we are planning on going along with some of the things we hope to do as we travel.
The Rocky Mountains
Our adventure started when we left Central Texas and headed to New Mexico.  We enjoyed the restaurants, art, and culture of Sant Fe, did some camping and hiking in the Santa Fe National Forest, and visited Taos and the Rio Grande River for some whitewater rafting. Check back soon for our full blog about New Mexico.
Our next stop in the Rockies took us to Crested Butte Colorado.  We have always loved southern Colorado dating back 18 years to when we lived in the Denver and Fort Collins area.  From Crested Butte we are going to visit Telluride, Ouray, and the area around Lake City.  Our final stop in Colorado will be Mesa Verde before we head to Arizona and the Grand Canyon.  Check back soon to read about all of adventures throughout Colorado.
West Coast
After the Grand Canyon, we plan on a short stop in Las Vegas just to break up the drive to Los Angeles.  We are hoping to see some friends in L.A. and the kids have been asking to see Hollywood and hope to spot some big celebrities.  From L.A. we are going to start up the California Coast to see some family, enjoy the coastal drive, visit Yosemite, Lake Tahoe, wine country, and see some more friends in Northern California.
From California we are planning on exploring Oregon, Washington, and British Columbia.  We are excited to see the natural beauty of the Pacific Northwest and all the wonderful cities along the way.  We will be finishing up this first leg of our journey at the end of November and heading to NYC then Europe at the beginning of December.  Be sure to keep up with us and read more as we travel!
NYC and Europe
On our way to Europe we are taking a long weekend in NYC to catch up with some old friends and show the kids around the Big Apple.  We will fly from NYC to London in mid-December to explore London and Manchester before we head out to the arctic circle in Finland to track down Santa Claus over Christmas.  The kids can't wait to search for Santa, get to meet the elves, and hopefully see the northern lights.  We have had this tour booked for months now and can't wait to share this adventure with y'all…make sure to come back and read more about a true Christmas Adventure!!
A quick trip back to England after Christmas then we will head to Spain to explore a new country that none of us have been too.  After Spain we are going to make our way around the Mediterranean to see France, Italy, and Croatia.  Julie and I have been to France and Italy, but are excited about exploring each country more and sharing all they have to offer with the kids.  I know I am really excited about Croatia since none of us have been there and I've heard great things from many friends and family.  This portion of the trip will go from the new year through part of March.
The final leg of our Europe journey will be to Ireland and Scotland during March and part of April.  Two more new countries for everyone and we are excited to explore both of them.  We have great friends who have lots of family ties to Ireland and look forward to seeing some of the areas where they are from.  Around mid-April we plan on wrapping up our Europe journey and will head to Costa Rica.
Costa Rica
The final leg of our big adventure will end with a trip back to Costa Rica.  Julie and I took our honeymoon there in 2001 and fell in love.  We went back with the kids this past January and can't wait to explore more of one of the best places on earth.  We absolutely love the diverse scenery, wildlife, and the great culture…Pura Vida!!  
Don't forget to check back often to follow us along the way!  We hope to inspire others to follow their dreams and get out there and explore the world.  You can always get in touch with us at:
email: [email protected] or [email protected]
phone: 512-784-5568 or 512-906-6291