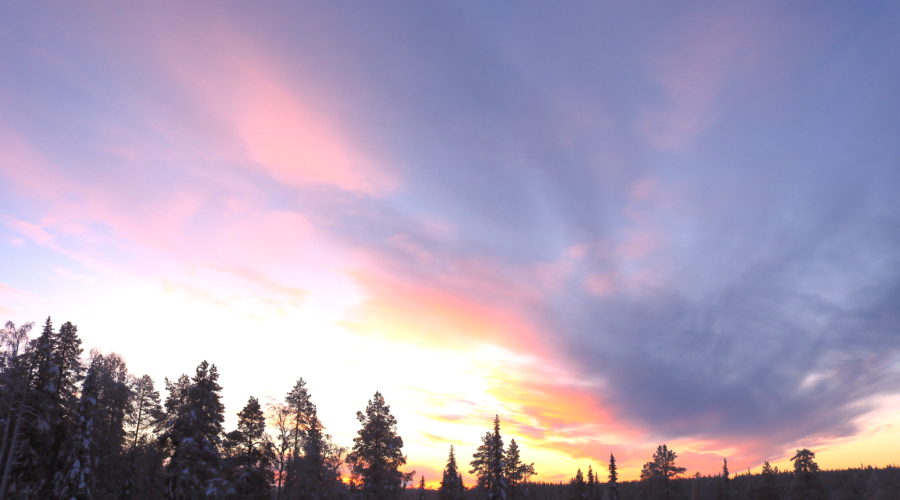 Christmas with Santa Claus in the North Pole
Have you dreamed of a White Christmas, sledding with your kids, sipping hot chocolate by a fire, and meeting Santa Claus and his elves? If you said yes then let us tell you about our Christmas Holiday adventure in Lapland, Finland where we found Santa at his North Pole workshop!! This is a place that makes all of your children's and your childhood dreams come true. The experiences you will have are the things you have read about in books, seen in movies, and are part of the Christmas carols we all sing. It is a magical place to spend a family Christmas creating memories of a lifetime.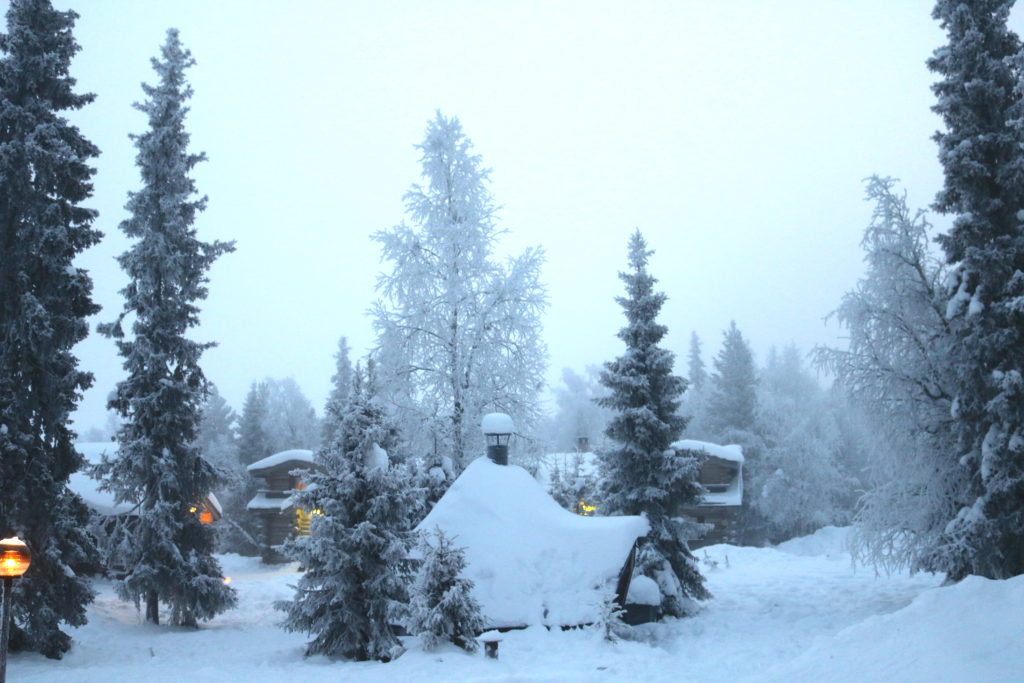 We ventured to the arctic circle in a northern province of Finland to track down the real Santa Claus.  As with any worthwhile adventure, it was a fun journey just get to our destination. Once you make it to the arctic circle, the magic of sharing Christmas with your family in the North Pole truly sets in. We arrived at our cabin which was charming and quaint complete with a private sauna, it looked like a scene right out of a post card.  The white fluffy snow blanketed the ground with beautiful fir trees all around us.  Let me tell you, the snow here really is something you have never experienced.  It sparkles in the light, is magically soft to the touch while gently covering everything around you. Feelings of joy stirred inside of us as we settled in, as everyone was brimming with excitement for our new adventures ahead. 
The idea of seeing Santa is something our kids have tried to do for years.  They have stayed up late at night, camped out in the living room, and even try to set up a camera.  After all of this hard work they finally have the opportunity to meet him, but here is the twist, you have to travel into the Enchanted Forest to find him.  Honestly, we loved searching for Santa because of the time we spent outdoors as a family.  We experienced new adventures we had only dreamed of doing or had seen in the movies.  With every new experience, you gain a sense of appreciation for life in the arctic. It was wonderful to learn more about the Finnish people and their culture.  For instance, spending time as a family in our sauna, this is a Finnish tradition especially on Christmas Eve.  We also met a reindeer farmer and learned how he cares for these beautiful animals in their natural habitat. He shared his views on life, eloquently expressing that being rich in life is not about money, but loving your family and what you do. We learned about mushing and raising husky sled dogs, our kids learned to drive snowmobiles, and they became professional tobogganers.  
When you travel close to the North Pole it opens the doors to so many new experiences. The most thrilling excursion we did as we searched for Santa was to go mushing.  We learned about the dogs, how they are bred, raised, and trained to be sled dogs. They absolutely live to pull the sleds. As we prepared to set out, they were barking with wild excitement ready to pull us through the forest.  The kids and I snuggled up on the sled, while my husband was the musher or sled driver. The dogs worked together running as fast as they could through the forest allowing you to breath in the fresh air while you are captivated by the scenery. It truly felt like we were in a fairy tale.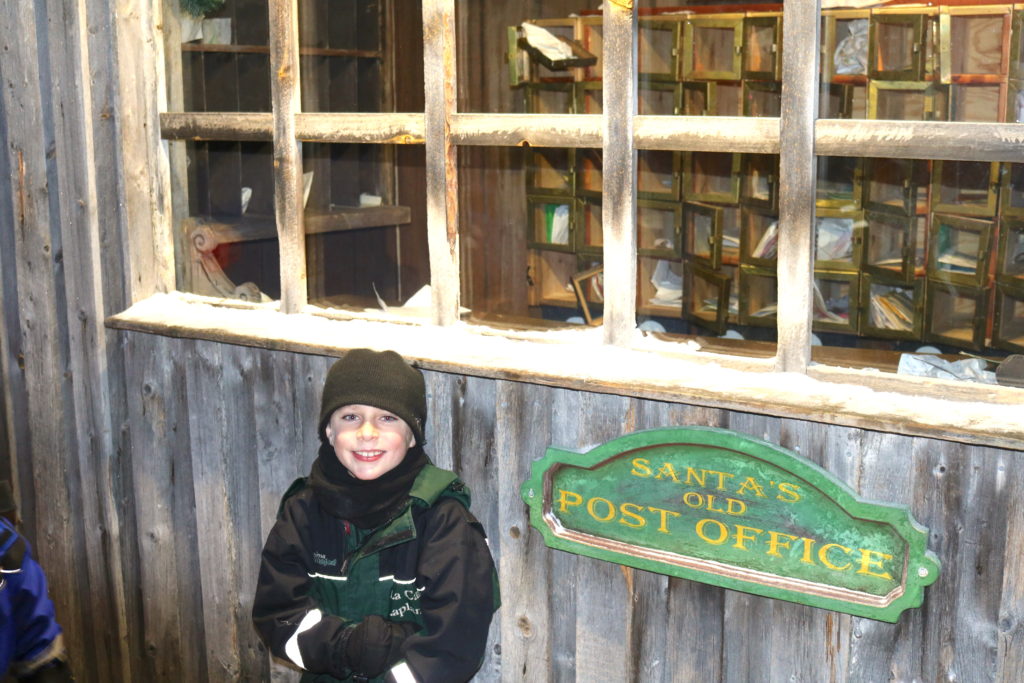 During all of our adventures through the Enchanted Forest, we met magical elves that helped us find our way while giving us clues to where we might find Santa.  They reminded us that it was busy time of year for him, but if we persevered we would definitely find Santa. We love reminiscing about the experiences we shared, discussing our favorite parts of the adventure, and laughing that we were lucky enough to experience it all together.  That is why we love traveling with our kids, we explore new places together creating lasting memories.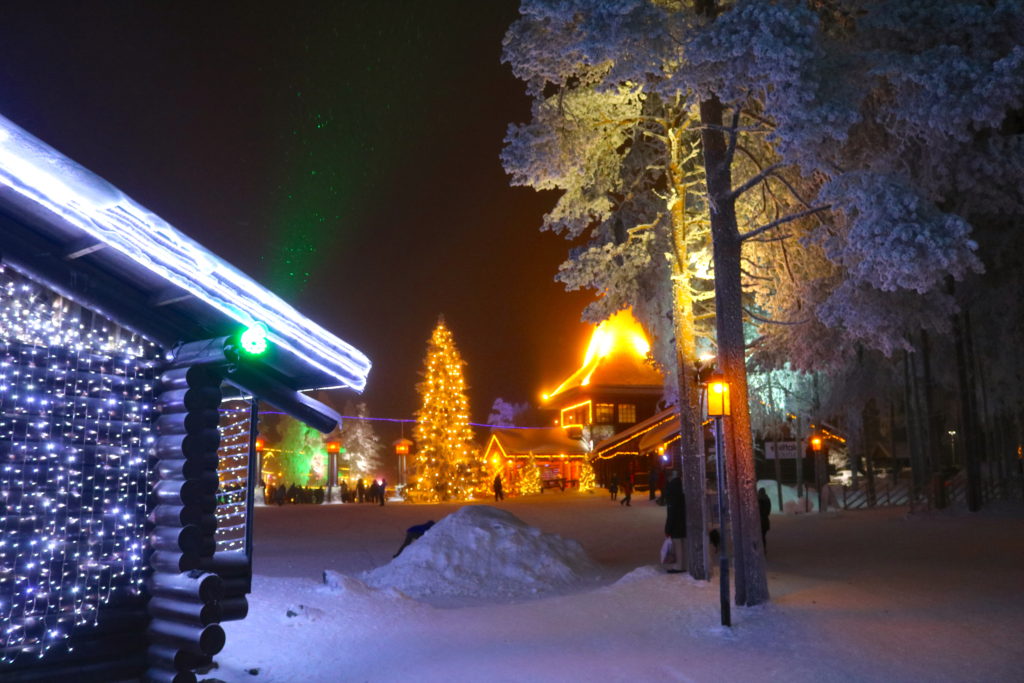 We were not sure if anything could top our mushing adventure, but then we went on a reindeer sleigh ride on Christmas morning. We were snuggled up together under warm blankets gliding underneath trees covered in fresh snow through the Enchanted Forest. The only thing you can hear are reindeer bells as the sleds glide across the snow.  Our kids were excited because we could hear the bells ring, they quickly reminded us that meant we all still believed in Santa and should find him soon.  
We tried to find Santa while we were snowmobiling later in the day, but we still had no luck tracking down Mr. Claus!! We listened to the elves and never gave up on our mission to find the one and only Santa Claus.  We cannot tell you exactly how we ended up meeting Mr. Claus, but we were lucky enough to find Santa on Christmas Day.  We were sworn to secrecy by the big guy himself…so, you will have to make the journey yourself to experience the magic of the Enchanted Forest.  If you are all good boys and girls with a little luck, you will find him, too!!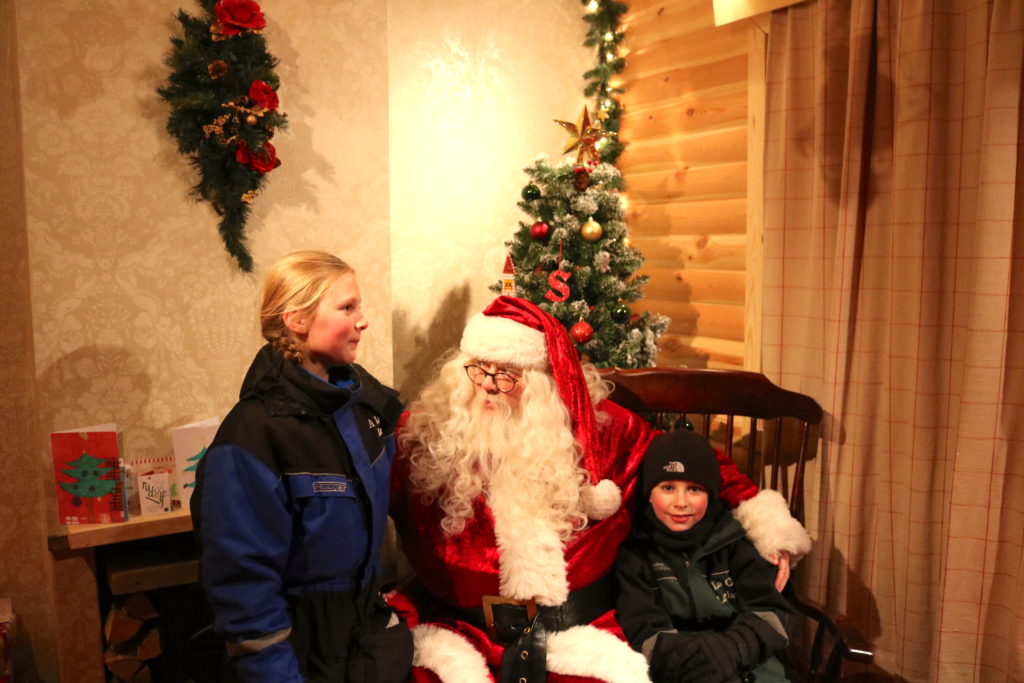 How Can You Find Santa Claus in the North Pole??
Let us help you and your family plan a winter wonderland vacation to Lapland.  Email us now to get started…make your kid's and your childhood dreams come true.