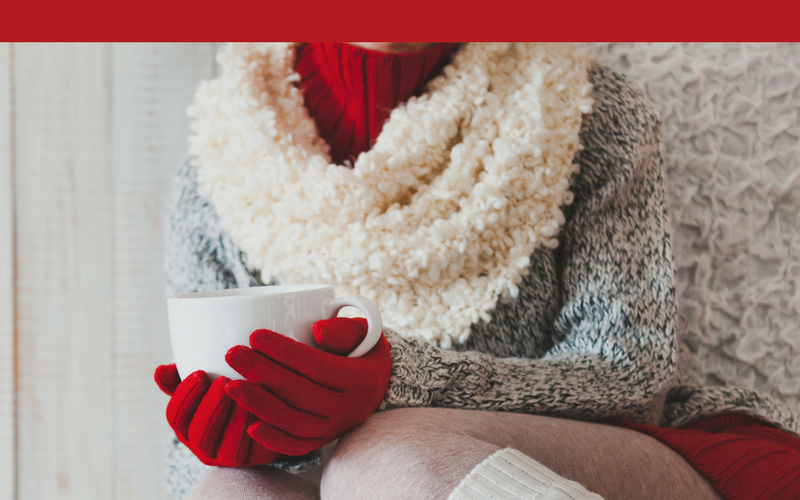 Holiday Gift Guide for Travelers and Adventurers
The 2017 Holiday Season is upon us, so we decided to put together a gift guide for the traveler or adventurer in you life.  We are starting to explore the world of affiliate marketing and thought that a Holiday Gift Guide would be a great place get our feet wet.  We have joined the world of Amazon Associates and have provided a bunch of links to things we think will make any traveler/adventurer smile.  For those that aren't familiar with affiliate marketing, all it means is if you click on one of the links below and make a purchase we get a small percentage of the sale from Amazon for advertising for them.  You pay the same amount as you would if you had looked the item up on your own.
A lot of the items on the list are things we have used while we have been traveling, camping, and adventuring, while others are items on our very own wish list.  We have included big and small items, so you won't have a problem finding something to fit your needs and budget.
Check out our list below with a little information or description of why we think it is a worthwhile product that would be a great gift.  If you have any questions about anything just give me a shout and I'll be glad to answer or discuss!!
Bags
I decided to start with backpacks and bags because you have to have something to put all of these other great items in!!  We have been using back packs to carry our gear between Texas and British Columbia, but now I'm in the market for some sort of rolling travel bag to add to our arsenal for the Europe leg of our adventure.
Rush 24 Pack
Rush 72 Pack
I have really enjoyed my 5.11 backpacks (the Rush 24 & 72), the design is really well thought out and the webbing on the outside makes them completely customizable with straps and pockets that you can add on.  The 24 model is a perfect day pack size and the 72 can hold a ton of stuff for multiple days/nights.  You can also link the two packs to carry them together.  I can definitely recommend these products without hesitation for anything from everyday use to hardcore outdoor use to travel use.
Osprey Farpoint 55
Osprey Meridian 60
Julie has loved her Osprey Farpoint pack and uses the zip off day pack pretty much everyday as her on the go option.  Osprey also makes some really cool roller bag combos that I'm thinking about buying for our upcoming Europe travels and have had my eye on the Meridian model.
Toiletry Bag by NeatPack
I would definitely recommend a hanging toiletry bag.  A common downfall of bathrooms is limited counter space, this becomes even more apparent when traveling with family or a group.  A hanging bag helps you stay organized when you are faced with those limited space scenarios.
Sleep Items for Travel
Sleep can be tough when you are traveling, so make sure you come as prepared as possible to get the rest you need to fully enjoy the fruits of your labor!!  Here are a few ideas to help travelers get the Z's they are looking for, and you can group these things to make a perfect travel pack for your favorite adventurer.
Sleep Mask
The sleep mask is essential for travel, even more so if you are taking a long flight where you might want to catch a little shut eye.  Our daughter Vaughn absolutely loves her sleep mask and swears it is the best thing in her bag.
Thermarest Travel Pillow
We have always liked Thermarest products and decided to give this travel pillow a shot.  The large version is nice because it is big enough to provide comfort but still packs down to a manageable size if you have some room to spare.  This large size provides comfort, but if size is an issue it is not the smallest of travel pillows…you could opt for a smaller size.
TRTL Pillow
The TRTL is awesome, it is actually more of a neck support for sleeping rather than an actual pillow.  It is a fleece wrap with a support that keeps your head from bobbing around if you are wanting to sleep on a plane, train, or automobile while traveling…we really enjoy this sleep item!!
MyPillow Roll N Go Travel Pillow
The MyPillow travel size is a good option if you are looking for a comfortable small pillow that also packs down to a small size.  It is very simple and straightforward but does the trick and has a washable pillow case.
Ear Plugs
Ear plugs are nice addition to any travelers bag.  They can help you get a little more sleep if you find yourself in a noisy setting.
White Noise Machine
If you do not like the way that ear plugs feel, we've got you covered.  This is a nice compact white noise machine that does a great job canceling out noises to help you get some extra rest.
Melatonin
While it might seem a little strange to give someone a sleep aid as a present, trust me they will be thanking you later.  Melatonin is a great product because it will help promote sleep to get you resting at the right time but will not leave you groggy in the morning.  It is great for keeping you on a good sleep schedule when traveling and is a natural product that your body produces anyway to tell you it is time for bed.
Photography
Good photos are key for any vacation, you want to make sure you document your travels to help you remember all the great adventures.  With all the cell phone cameras, you might say what do I need a camera?? Trust us, no matter how good your cell phone camera might be it can't hold a candle to a good camera when you really want quality photographs.
Canon EOS Rebel T6i Package
We absolutely love our Canon and the T6i great product to get you into photography with out completely breaking the bank.  This is a perfect starter package for someone looking to up their photo abilities and make great photos of their travels.
Electronic Devices and Accessories
When you are on the road you need to stay connected and entertained.  We have included a few items that we really like from a battery backup charger to our trusty laptop.  Be prepared to entertain yourself or keep up with your work while you are on the road.
Battery Backup Charger
Whether you are traveling or just a busy person on the go, having a battery back up to charge your phone or other devices is a must.  This battery pack is small enough to carry around while packing enough power to charge a few items.  Don't forget your USB cord for your specific device!!
iPhone USB Cables
You can always use a couple of extra charging cables.  We lost a couple on the road and everybody was fighting for power until we could get some new ones!!
iPad
iPad Mini
We all love our iPads!  You can use iPads for everything from school and work to entertainment.  If you want or need a bigger screen that regular sized or larger iPads are great, but if you want something compact that comes standard with quite a bit of storage the mini iPad is a great option as well.
Ipad Case
iPad mini Case
You have to protect the most important thing in your bag and can't go wrong with either of these simple cases.
MacBook Pro
We absolutely love our MacBook!!  We have always loved Apple products, but when came to the laptop we were hesitant to pull the trigger due to the cost.  All I can say is I wish we would have done it sooner!  If the is an Apple lover in your life, give them a gift they will remember forever.
Headphones
A good set of headphones or earbuds can make a world of difference when you are on a long journey or just out and about.  They will allow you to immerse yourself in your work or entertainment while blocking out the world around you.  If you are looking for something special the Bose or Beats headphones provide great option that won't disappoint, but the Focal Sphears or the Beats ear buds get great reviews while providing good value…rock on!!
Bose Headphones
Beats Headphones
Focal Sphear Earbuds
Beats Earbuds
Tools and Gadgets
There are always a couple of things you wish you had with you when you travel.  This section has few things that I like to travel with and I'm always glad I have with me on the road.
Cork Screw
I always travel with a cork screw.  They are small enough to not worry about space and you never know when you might need to pop open a bottle and celebrate!!
Multi-tool/Leatherman
If you are camping, this tool is an absolute must but I would argue any traveler should have some sort of multi-tool with them at all times.  They are super handy and give you all kids of tools to work with while you are on the road.
Gerber Pocket Knife
Gerber Knife with Screwdriver
A pocket knife is another thing I think everyone should carry.  I have a simple Gerber knife that I carry at all times and it gets used at least once a day.  Either of these are great options with one providing a little extra with a screwdriver and bottle opener.
Power Inverter
Sometimes you are on the go and need to plug something in that doesn't have a car adapter, that is when you need an inverter.  As I mentioned earlier, we use it to power the coffee grinder while camping but you can use an inverter to charge devices or even use power tools.  Just make sure you match up the watts required for your device with the capabilities of the inverter.
Coffee and Cups
When you are on the road you can always use a good cup of coffee or cool beverage.  This section has you covered whether you are looking for a pick me up or just away to keep your drink hot or cold!!
French Press
I used to barely even drink coffee, now we travel with our own French press and grind beans daily.  This Stanley product is simple and basically indestructible.  Because of it's tough construction and versatility, it is great for camping or traveling. The coffee drinker in your life will thank you!!
Coffee Grinder
This is a simple straight forward product, I've used mine in the kitchen or in our Jeep when we are camping and it has yet to fail me.  (check out the inverter included on this list for your car if you need AC power on the go!)
Single Yeti Tumbler
These lil' Yetis are great for a cup of coffee or an evening drink…everybody really should have one.
Yeti Tumbler 4-pack
Save a little cash and get one for the whole family!
Yeti Rambler 20 oz
For those times when you need a little more to drink…
Yeti Rambler 30 oz
Whether you want to keep your drink extra hot or extra cold, Yeti is the way to go.  We have tried some of the other off brands but always come back to the Yeti.  Do you want the original or an imitation?  They come in all shapes and sizes, so they have all your needs covered.  These are great presents that anybody will love and they will remember you every time they are enjoying a good drink!
Coolers
A good cooler is worth it all day, everyday.  It can be tough to spend a lot on a cooler but they are like good furniture, if you spend a little extra up front it will last as long as you want it to.  We have put our Yeti cooler to the test and it holds up every time.  You might not realize it right away, but this is an investment you will enjoy for a long time.
Yeti Tundra
I love our Yeti 105, it is big enough to hold stuff for a few days of camping for a family of 4 or I've used it to keep game meat cool until I can get it to the meat market.  The 105 is nice because it is a little taller than some of the big Yetis giving it a smaller overall footprint for boats or tight spaces.  Perfect gift for the outdoorsman in your life whether they camp, hunt, and/or fish.
Engel Coolers
Engel makes great products and has been well known in the fishing industry for years.  We got one of these for a friend on his 40th birthday and he has loved it for years.
Polar Bear Soft Cooler
Polar Bear makes a great product at a good a price, the value is really second to none.  I had one of these soft coolers and loved it until a friend hijacked it after I left it behind on a hunting weekend. Writing this reminds me I need to track that thing down!!
Yeti Hopper
A great smaller, soft cooler option for on the go.
Hydration
We all know water is essential whether you are exploring a city or a mountain top.  You have to stay hydrated and I personally enjoy my water ice cold, that is why I love the Hydro Flask products.  Sometimes you need a little more water and gear, in those cases Camelbak has you covered.
Hydro Flasks
Hydro Flask makes an amazing product that really keeps things hot or cold for hours.  We love our Yeti cups for "Base Camp" but the Hydro Flask is where it is at if you are on the move and want to keep your drinks hot or cold until you are done with it.  They come in various sizes and colors, all you have to do is choose your favorite.
Camelbak Lobo
If you need more water than a bottle will hold or you are super active (mt. biking, trail running, etc.), a Camelbak is the way to go.  I've had the Lobo model for awhile and love it, you can carry a bunch of water and a few essentials.
Camelbak Classic
A simple and practical product that will keep you hydrated while you are on the go.
Camelback Crux Reservoir
If you already have a day pack or backpack that you love, most models these days have a spot to put a bladder and the Camelback products are second to none with their construction and operation.
Camping Gear
We love camping as a family and when traveling it is a great way to stay for cheap.  We like to balance out a trip with a little camping and hotel or house stays.  It allows us to do something we love as a family (camping) and stay with in our budget while enjoying a nice resort or hotel at the end of the trip.  Some people say they don't like camping, and most of the time I find out they don't like camping because they went with someone who didn't know what they were doing or had bad gear.  Well here you can at least find some good gear to get set up to enjoy the outdoors!!
Tents
Tents come in all shapes, sizes, and styles.   Sometimes you are looking for a solid tent for a base camp, other times you are looking for something more compact, easy to set up, less expensive, or whatever fits your needs.  My biggest suggestion when shopping for a tent is to keep in mind the size. If  it says "4-person tent" that usually means 4 people right next to each other with little or no room for gear.  For example, we own an 8 person tent for a family of 4 because we like a little space to spread out and be able to put some gear in the tent as well.
Kodiak Canvas Flex-Bow
We love our Kodiak canvas tent for car camping because it is sturdy, built to last, gives us plenty of room for 4, it has cool storage options inside, and at 6'3″ I can stand up in it with room to spare.  This tent is awesome and is virtually weather proof making it perfect for a base camp but it is heavy.
Coleman WeatherMaster
This is an affordable option that will give you a lot of space for people and some gear.    The hinged door is a cool option when kids are around, helps keep the bugs out!
Coleman Instatent
If you are looking for something that is super easy to set up, this is the way to go.  I had an instatent for awhile and it was awesome for car camping because it was up ready to go in no time and you aren't fumbling around with tent poles.
Kelty Backpacking Tent
This is a good option for kids or if you are looking for something smaller for a backpacking trip.
Sleeping Pads
You have to have a good sleeping pad when you go camping, but these also provide a great spare bed even if you are in an urban setting.  Thermarest basically invented the packable/inflatable mattresses and make a version for just about every situation.  The base camp model is great for car camping while others provide more lightweight options if you are backpacking or space is an issue.
ThermaRest Base Camp
The base camp is good because it gives you some extra width when size isn't a big concern for packing.  Before I upgraded to the base camp model, I had an old school standard Thermarest that earned every cent I paid for it over 20 years of use!!!
ThermaRest Neoair
This is a smaller option if you are back packing or space is important to you. Again, Thermarest makes so many sizes you can definitely find one that fits your needs.
Coleman Camping Cot
I have some friends that swear by the cot if you are car camping.  I've never been a big cot guy but maybe I don't know what I'm missing.  If space is not an issue or you don't like being on the ground, the cot with a sleeping pad gives more of a bed like feel when you are out in the wild.
North Face Sleeping Bag
You have to be comfy and warm when camping.  I know that camping isn't for everyone but I know a lot of people get turned off due to a bad experience which usually resulted from bad gear or bad night's sleep.  We had a pair of these North Face bags for years and they never let us down.
WildHorn Chair
Please don't lug around an oversized camping/portable chair anymore.  This new style of portable chairs are so awesome, not only do they fold down to save more space, they are lighter, easier to carry, and more comfortable. We have used ours from Texas all the way to British Columbia Canada!!  Get one for yourself or favorite adventurer now, you can thank us later!
Hammocks
These packable hammocks are great for people on the go.  Whether you are camping or just want to set up a comfy spot near the beach or while hiking in the woods, these compact hammocks are awesome.  We and our kids have really enjoyed having these with us on our adventures.  They also make cool lights for night time use.
ENO Hammock
Eno is the name brand and they make the lights to go with the hammock.
Honest Outfitters Hammock
The price is right on these hammocks, if you don't want to spend the money on the ENO I can tell you first hand that these are great…our kids each have one!
Flashlights, Headlamps, LED Lights
Even if you are not camping, a good flashlight is a great item to have with you while you travel.  Whether you need to see around an unfamiliar room in the middle of the night or need some light after that midnight stroll on the beach, you will be glad you had one.  Headlamps are invaluable while camping, but again a great travel item that you will be glad you have.
Fenix PD35
I've had a Fenix flashlight for over 10 years and it is amazing. I got mine as a gift so it seemed fitting to include it on this list.  Truly a great product that won't let you down.
PeakPlus LED Flashlight
I got this light for my son on his birthday.  He really likes it and it comes with a rechargeable battery.
Black Diamond Headlamp
Headlamps are must when camping, but they can also come in handy when you are urban adventuring.  Black Diamond makes a great product that won't disappoint.
LED Lights
LED lights can be fun and practical.  If you are camping or just need a little extra light, these all provide some good options.  Our kids love their Eno lights because they provide some fun along with some extra light when camping.  The light strips are cool because they are very versatile…with any of them make sure you get the right kind of batteries!!  Some take store bought triple or double As while some of the light strips require a USB style battery pack (see the battery pack above).
ENO Colored Lights
These are fun because they bring a little color to your campsite, both the kids and young at heart will love them.  They also have some  blinking modes so you can get a little outdoor disco going!
Portable LED Lights
These are practical lights to hang up around your camp site.
Luminoodle LED Lights
These lights are very versatile, you can hang them up to light up your tent or put them in the bag to use more like a lantern.  Either way make sure you get a good portable USB battery pack to light them up!!
Batteries
Don't forget the batteries!!!  It is always a good idea to have a few extras on hand when traveling or camping…also, there is nothing worse than getting a new toy only to see the dreaded "batteries not included" on the box.  Help out your favorite traveler and include those batteries!!
Triple AAAs
Double AAs
Clothing
All good things start with a strong foundation.  That is why I put a lot of value in a good set of socks and underwear.  If you aren't comfortable from the bottom up, your day can be ruined.  If traveling to cooler climates or where weather is unpredictable, a good set of long underwear is a great thing to pack.  They don't take up much space and in a lot of cases will keep you warmer than bulky jackets.  These items will start you or your favorite traveler out on the right foot.
Darn Tough Wool Socks
Wool socks are great because they are so versatile.  They keep you warm when you need them and this brand is made to last.
Puma Underwear
I kind of laughed about putting these on the list….buuuut  I like them so much that I couldn't leave them off.  I was searching for some good but affordable underwear (sorry, I can't spend 20 bucks a pair like some of these new designers are charging) and these Pumas rock it.  3 pairs for $15, they are comfy, and have worn well so far.
Patagonia Long Underwear
This is an item I am okay with spending a little extra money on because you get your money's worth out of it.  I've had some Patagonia long underwear that has lasted for 20 years, granted I don't wear them daily but they have stood the test of time while keeping warm in some cold situations.
North Face Fleece Jacket
I'm a big believer in fleeces, but especially ones with wind stop technology.  This North Face jacket will keep you warm when you need it.
Other Travel Gear
This section covers some odds and ends for those traveling around the world.  You might need an adapter to use or charge your favorite device or something to keep you documents organized.
Travel Adapter
If you know somebody traveling abroad, this is a great gift to give.  Certain countries don't have power outlets that fit our standard US plugs, so this will keep you all charged up!
Document Holders
It is always important to keep your travel documents organized, and sometimes you are looking for options to keep you important items close to you and hidden.  Here are few options depending on your style.
Belt Style
Around the Neck or Over the Shoulder 
Compact Leather
Shoes
Everybody needs a good pair of shoes, especially when traveling.  Julie loves the versatility of the Blundstone boots.  Chacos are great sandals that work in just about any situation…half the time I prefer to hike in my pair that have lasted since our honeymoon in 2001!!  Keen makes a variety of shoes and sandals that vary from stylish to hardcore hiking, I've had a few pairs over the years and have always enjoyed them.  If you are looking for awesome flip flops or casual shoes, I can't recommend Olukai enough…super comfy and built to last.  I just bought a new pair of the Nohea shoes for myself!!
Blundstones
Men's Chacos
Women's Chacos
Keen
OluKai
For the Indecisive 
Sometimes you just can't make up your mind or not sure of the right size or whatever, that is when you go for the tried and trued crowd pleaser…the gift card.
Gift Card
I hope you enjoyed our list, there is a good chance I will be adding a few items between now and Christmas so check back in!!
Amazon Disclosure:
We are a participant in the Amazon Services LLC Associates Program, an affiliate advertising program designed to provide a means for us to earn fees by linking to Amazon.com and affiliated sites.